Clearout time. Top-quality kit.
No offers please. Prices are firm. Postage is extra.
Cash on collection from London E9 (near Homerton High Street), or postage extra and pay via Paypal (as a Gift or you pay the fee) or bank transfer. No swaps or dibs please. Just say if you want something then email me to confirm (email is in my profile). First come first served. Everything is in excellent condition unless described as otherwise. Thanks.
Surly Cross Check frame & forks - 60cm
Red, sprayed by Armourtex when the frame was brand new, with lacquer.
Hardly used and in perfect condition. Basically brand new with a new paint job. Includes brand new set of genuine unused Surly Cross Check decals for both frame & fork (including head badge). Apply them if you want or leave the frame stealth. Reason for sale is I haven't used it. Spent most of it's life just sat in the spare room. Sad to see it go, brilliant bike, but trying to size-down and get rid of the frames I don't use. £314 at Charlie The Bike Monger (not including custom Armourtex paint job, lacquer, and Surly decals, which are about £100 extra). Cost about £420 new all together.
Asking £270 collected / £285 delivered.
Sugino 75 cranks - 175mm Silver - NJS - £100
Excellent condition with some small scuffs here and there. Logos still fine. Rare long size. Includes chainring bolts. Cost £180 new. Bargain.
Ellis Brigham credit note for the value of £121.13 - £100 posted
Doesn't have to be used all at once. Valid until 21st August 2014 (resets to a new 1 year start each time you use it and get a new one though I think). They had a great sale on recently.
Rudy Project Sterling helmet - Large/XL / Red - £75
Brand new in the box. Perfect condition. Never used.
L/XL size for 58-62cm heads. Rave reviews on Wiggle. Costs £100 normally.
Comes boxed with all the extras (peak, spare padding, instructions, etc).
2 x Goldtec front track hubs
Both 36h. Bearings are good on the pewter one, and a bit rough on the dark one.
Pewter one is in worse cosmetic condition, but structurally sound. Just a bit scratched.
Asking £40 each. They're £87 each new.
Ortlieb Seatpost bag 4L (Blue)
Used twice in dry weather. Nearly new. Waterproof with lots of room and a strap on top for jacket etc. More spacious than their saddle bags. Nice bright blue with reflector on the back. Usual top-notch Ortlieb quality.
£40 (£63 at Wiggle)
Zipp Service Course Short / Shallow drop bars
Size 46cm (outside to outside, 44cm centre to centre). OS clamp. Lovely bars. Bought new for use with the Cross Check above, and hardly used. Great condition.
£30
(PHOTO ABOVE)
Continental Grand Prix 4000 S (GP4000s) 700 x 23 road tyre & Continental inner tube
Rough patch from accidentally skidding. Doesn't affect performance. Still perfectly safe & usable.
£20 posted
Rear wheel: Mavic Module E rim (700c) / Shimano 600 hubs / DT Swiss spokes (36) - £20
Has a broken spoke and rim is pretty bent. Probably not reparable. Hub is fine for a rebuild. Cassette is included, is in excellent condition, and size 14-28 (6-speed). Front has been sold.
Tortec Velocity rear pannier rack - £10
Black. Has been used, but still functional. Screws were slipping (probably had too much weight in the bags) so I duct-taped it up. East to remove the tape and adjust if you want.
Dirt magazines - £10
Lots of issues of the MTB mag. All in great condition. Some with free stickers IIRC.
SDG Bel Air (might be Ti-railed, not sure) - £10
Holes at the back edges. Still perfectly functional. Great saddle.
Avid aluminium V Brake Lever (Right Hand) Silver - £15
Good condition. Will work with V-brakes or cable disc brakes. Similar to the Ultimate lever.
Primo "Mid 19mm" bearings / bottom bracket - £12
Brand new in packet.
Endura Full Monty Gloves - £3
Size XL. Well used with hole at the tip of one index finger. Nice for cooler weather.
MKS toe clips with leather - £8
Size LL (XL). As new. Too small for me.
CatEye HL-EL530 front light
Stopped working one day. Not sure what the problem is. Might be simple to fix.
£10 (about £50 new)

(Anything without a written entry has been sold)
Maxxis Minion DH F - 26 x 2.5 - £5
Well worn. Good for beater.
John Lobb Monk Strap Brown Leather Custom Handmade Men's Shoes - Size 10 UK
Cost at least £3,552 when bought new. Absolutely fantastic condition.
Asking only £799, saving a massive £2,753.
Email me for more info.
Chrosziel DV Follow Focus 206-01S - BRAND NEW
The best follow focus money can buy. Perfect for shooting video with DSLR cameras (works with video cameras too). Essential bit of kit. Costs over £1200 normally. Asking only £500.
Chrosziel DV Follow Focus 206-01S
As above, but lightly used and labelled as 206-05S. Looks and feels identical to the one above.
Over £1200 new. Asking £400.
John Lobb Black Leather Oxford Cap Toe Shoes - Size 11
Well-worn but still functional. Will not require a re-sole for a little while yet.
Some marks here and there, and creasing from normal use, but still very usable.
Custom made at great expense, costing over £3000 new.
Asking only £250.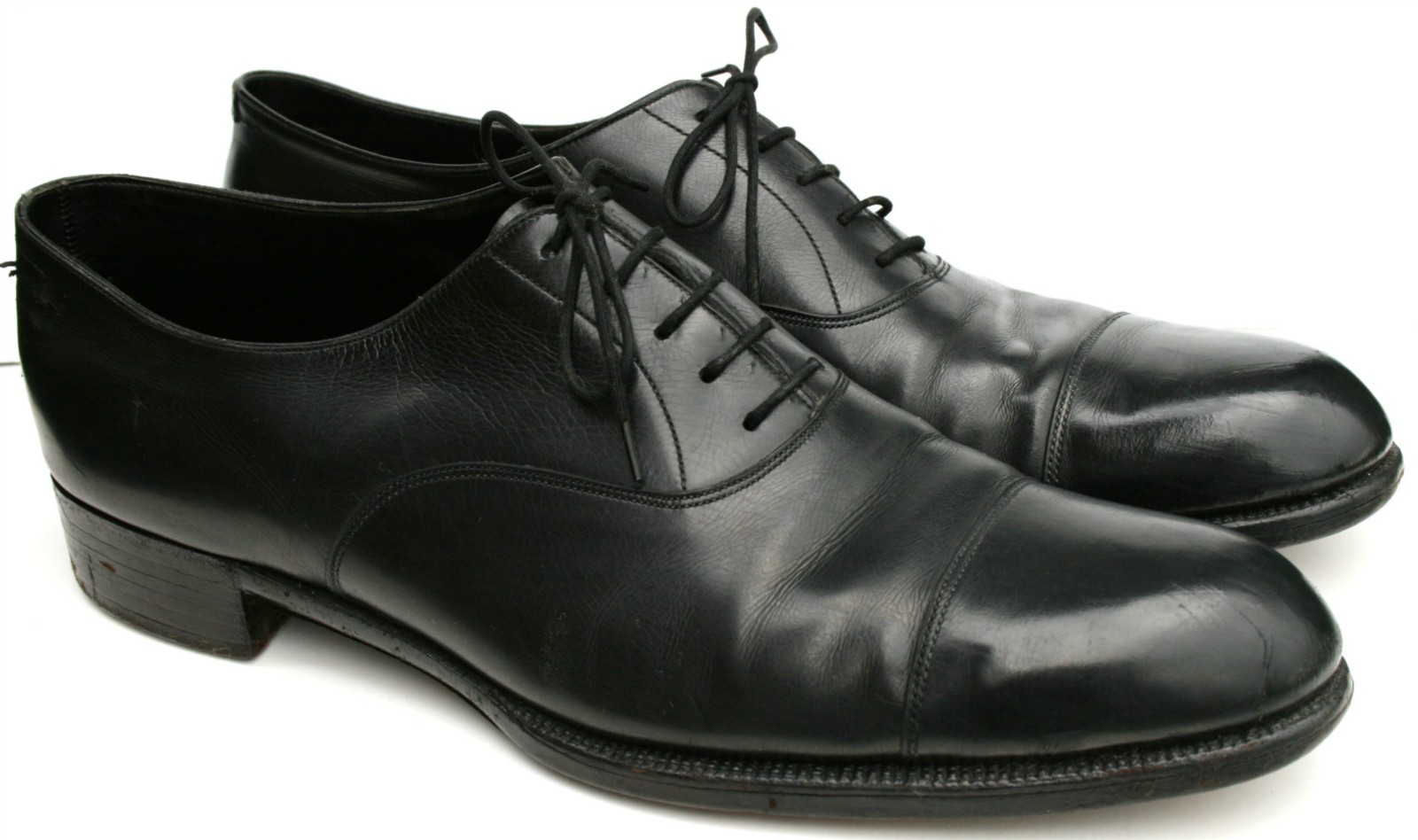 Edward Green men's leather Tassel Loafer shoes Size 13 EE
Superb condition. Some of the nicest shoes money can buy. Cost £640 new.
£250
John Lobb (by Hermes) men's Black Leather Boots Size 12.5 Rubber commando soles
Excellent condition. Beautifully soft leather. Cost around £800 new.
£250
Vanson Flag / Stallion mens Leather Motorcycle Biker Jacket Size 44 Medium/Large
Fantastic condition. No damage. Made in the USA. The real deal. Around £600 new. Very rare.
£250

Scarpa SL Activ men's hiking mountaineering boots size 48 Euro / 13 UK
Worn once. Excellent condition. Amazing reviews. Cost £225 new.
£150
Christopher Kane Blue Flock panel T-shirt - BRAND NEW with tag - Size Large
Rare Christopher Kane shirt. Brand new with tag. Cost £220 new.
£100