Right, Having yet another clearout. All prices include postage, payment by Paypal only however if there are any offers I would ask you to cover the fees. I am willing to listen to some offers on some bits, others not so.
1) Bionicon Chainguide V.02, it came with my new bike. however i run a clutch mech so its not needed, signs of obvious wear and use, but otherwise in pretty good condition, just need two cable ties to attach to chainstay.
£15 Price includes postage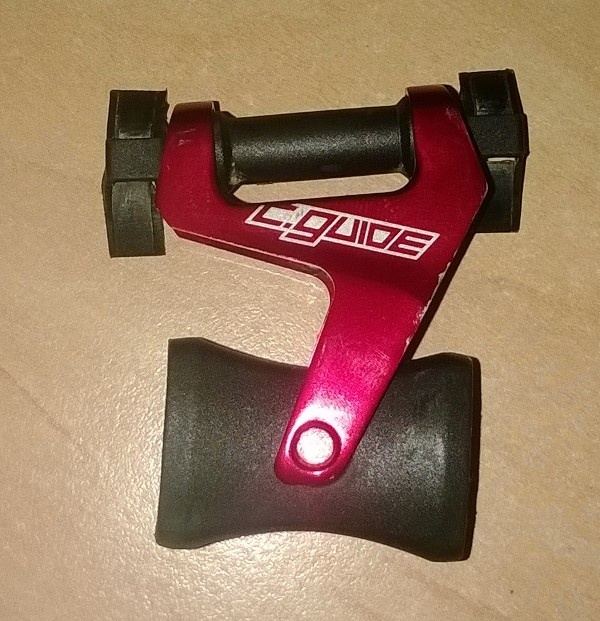 2) Truvativ Stylo team Bars and AKA 60mm Stem, Truvativ Stylo team riser bars 680mm uncut currently 20mm rise 5deg upsweep 9deg back. In great condition only slight marks to the decals.
Also included Truvativ 60mm AKA stem, perfect enduro/all mountain stem oversize clamping area (so fits the bars above) think it has a slight 5deg rise, in great condition other than a scuff by rear fixing bolts.
Both items are used, so if I have missed the odd mark please bear that in mind.
£30 Price includes postage.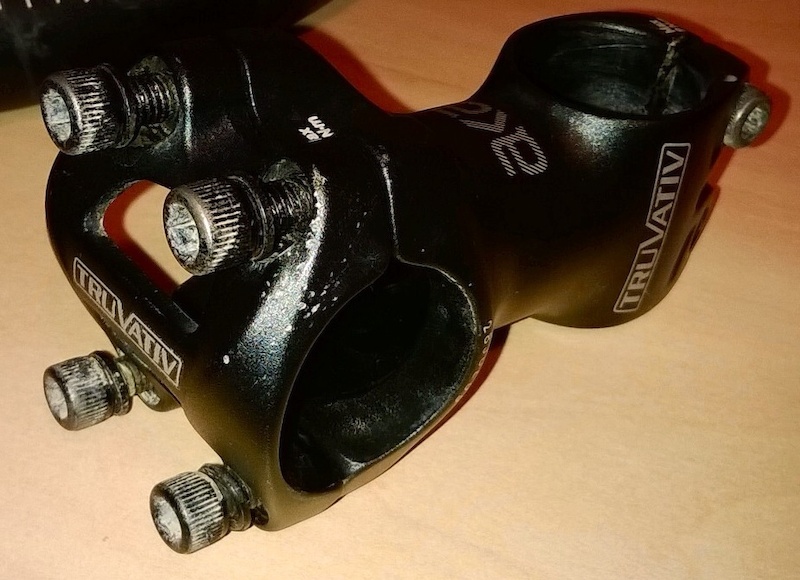 3) Shimano Deore crankset and BB shimano Deore triple crankset with bottom bracket. 175mm crank arms, 44-32-22 ratio, 9 speed chain rings, will work with 10 speed. Standard 73mm bb
Rub marks on both crank arms, bottom bracket is working ok but will need replacing in the long term.
Will be a fiver to post. £25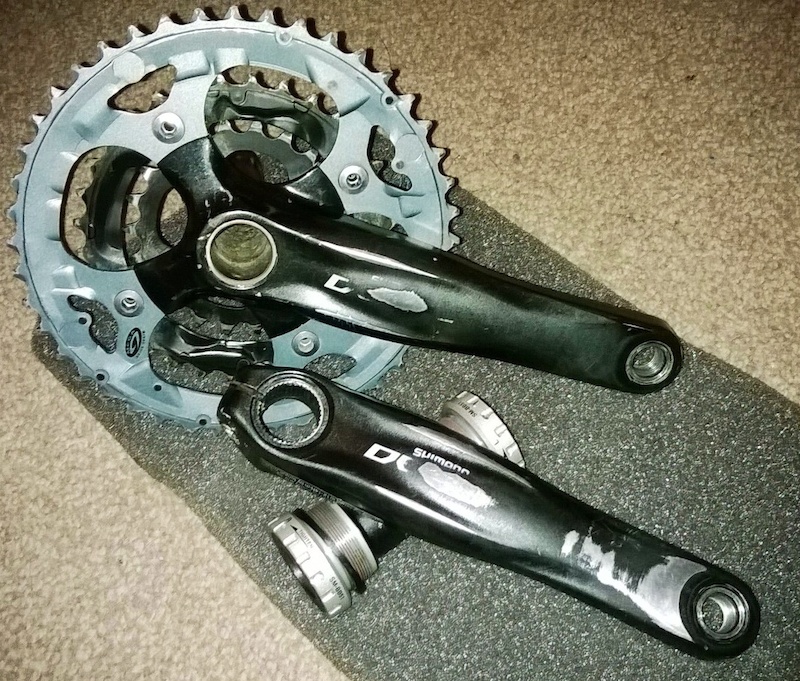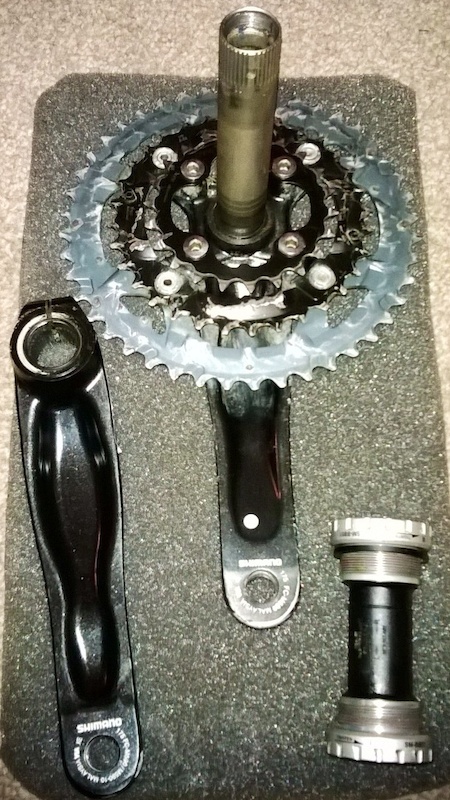 4) SRAM X5 Rear Mech and X9 Front SRAM x5 rear mech, long cage, 9 speed. Very good condition only a few marks.
Also included in sale is an SRAM X9 front mech 35mm band on. Works perfectly, plenty of marks, some rust spotting but nothing to bad, think of it as free when you buy the rear mech.
Price includes uk postage £25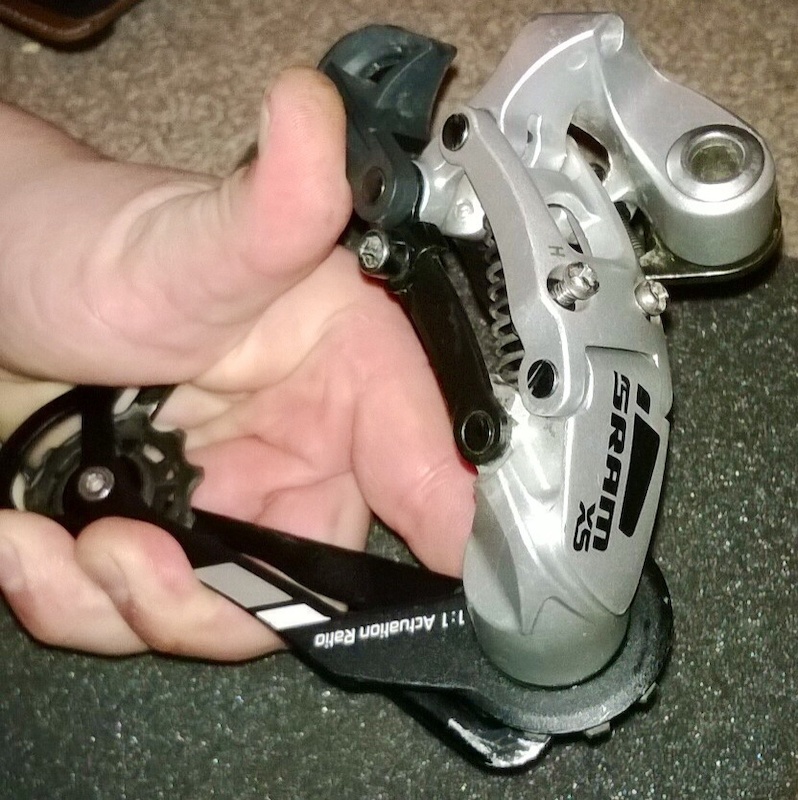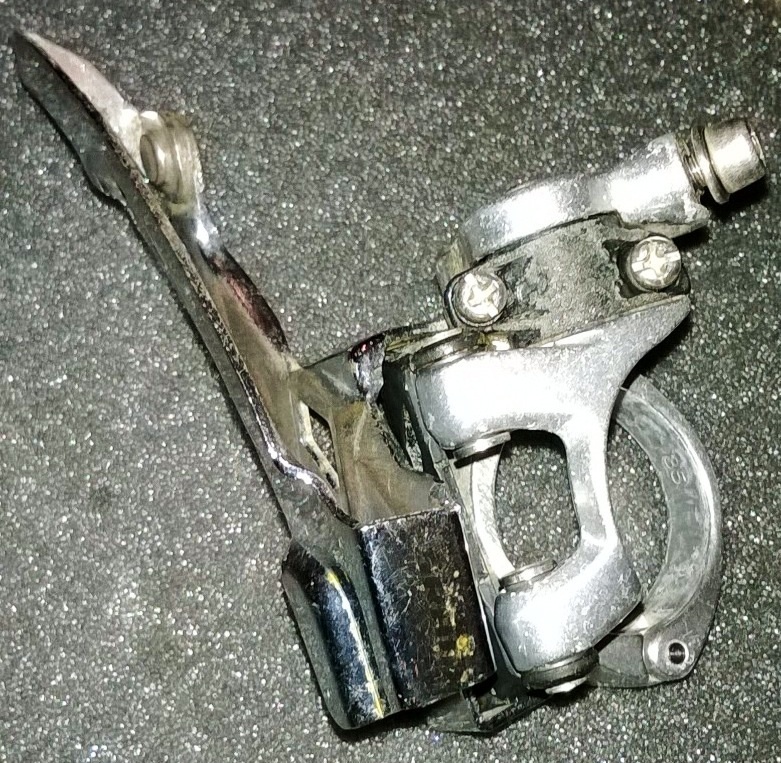 5) Avid Elixir CR Brakeset, with rotors and adapters Elixir cr brakes in black and red, they came with the bike I just purchased but I already have a set of hope m4's. So these are up for grabs. They are in excellent condition, with loads of pad life left. They come with a 203 front rotor and adapter and a 160 rear rotor with matching adapter. Front hose length is 82cm rear is 135cm came off a medium full suspension all mountain bike, so should fit most things.
Really nice looking brake set, some good reviews.
Price includes postage to UK only £80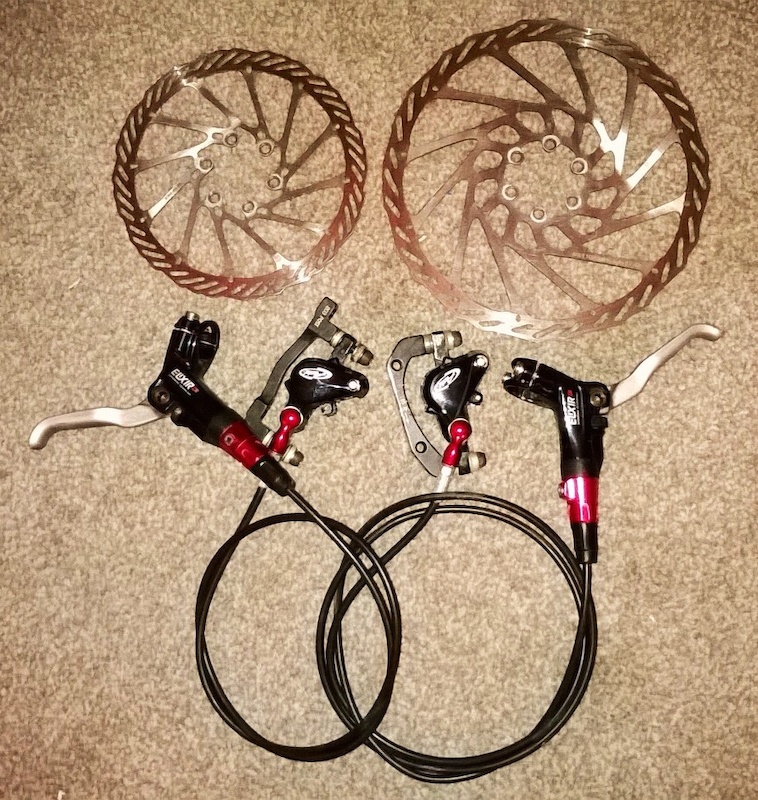 6) Rock Shox Reverb 31.6 125mm Drop it came with my new bike. However I already have one, which is the 100mm drop post which suits my weird body shape better (I need a bigger bike due to upper body size but have pathetic leg length)
It's just come back from fishers (SRAM) after having a full rebuild, it's basically a new post however still has the original seat post (bit that sits in the frame) the post is therefore basically new.
£155 posted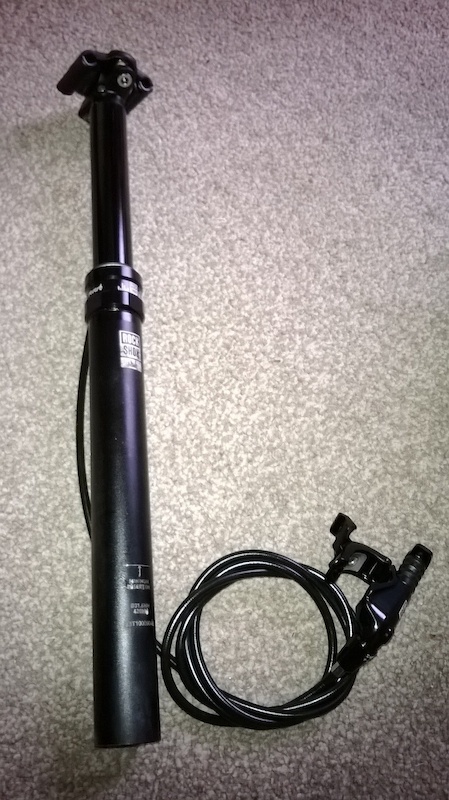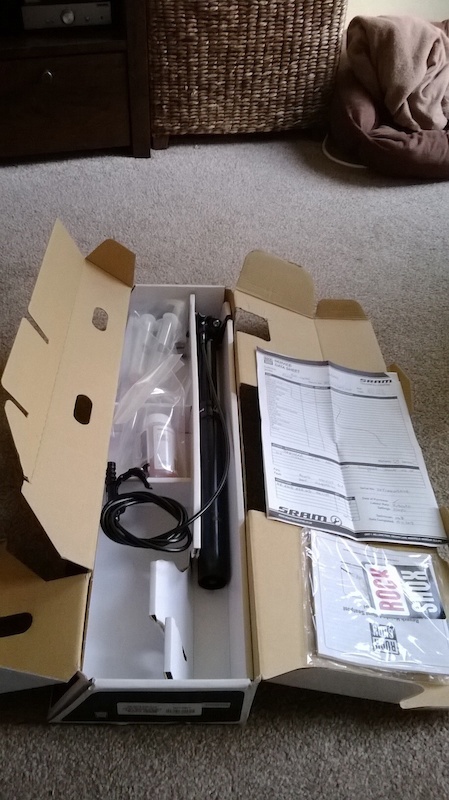 7) Sram X9 9 speed shifters (pair) SRAM X9 shifters, rear is 9 speed front is 3. In excellent condition barely a mark on them. Taken off bike as I use shimano. Price includes postage to uk only £35



Fox 32 Float 150 CTD FIT performance 15mm QR Tapered Steerer Here we have my 32 Floats. Been using them on my Canyon Nerve AM for a while now. In great condition, very few marks. 150 mm of travel, CTD control and FIT technology. Come with the 15mm qr axle. Tapered steerer 209mm Start nut fitted. Has personalised fox logo on Bridge, that can be removed if needed.
No Cable rub marks or nasty chips on lowers, dust seals just cleaned and oiled. Always maintained properly. Tiny (and i mean tiny) stone clip on stanchion, has no effect of use and you probably wouldn't even see it but spotted when i cleaned prior to photos. I would rather be honest about it, but again it is tiny. I have tried my best to take a photo.
Price includes UK postage.£275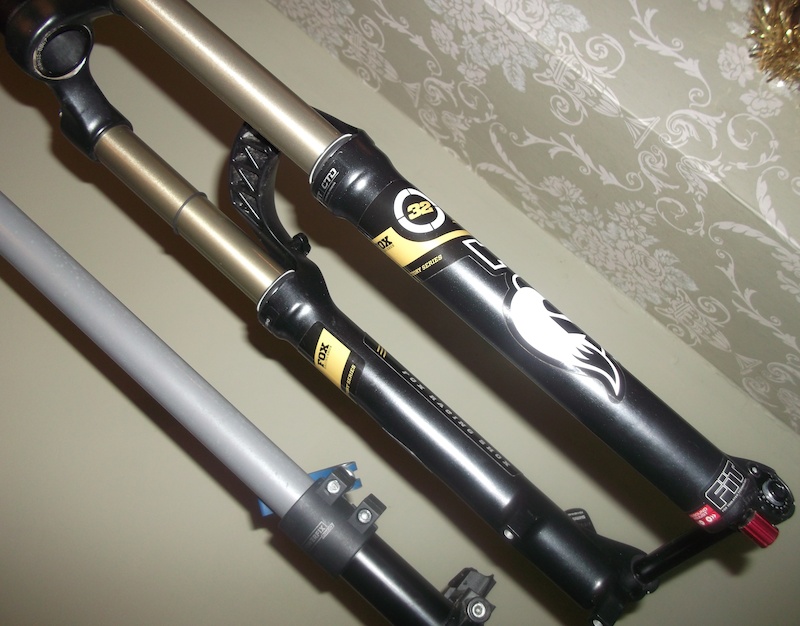 Loads more pictures available on all this stuff here: http://www.pinkbike.com/u/russyh/buysell/