First of all here she is, tucked away in the corner of the garage where she's been since I bought a bargain 456Carbon which I do prefer to ride,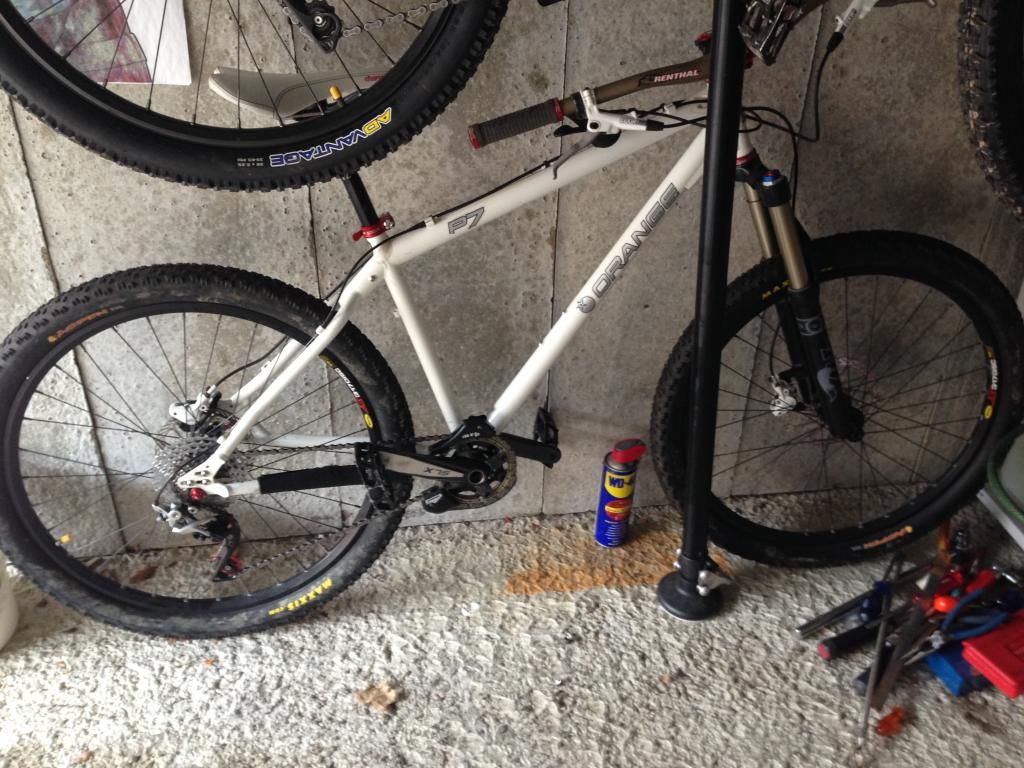 It's a 2010 P7 that I built myself with a frame from eBay and components found mostly on here, it was the first bike I built after getting into mountain biking a few years back. Now I know I don't need it and if I keep it it will sit in the garage for most of the year and only get used very rarely if at all, but I like it, I put the effort into building it with the bits I wanted and I know I'll never get that much for it now I sell it, It also needs a new free hub body as well.
So as I see it my options are;
1 - Keep it as it is and mount it on the wall as a display piece
2 - Put a new free hub on and use it maybe once or twice a year
3 - Put a new free hub on, sell it and let someone else enjoy it as much as I have
4 - strip it and sell it for parts, I'd rather see it go in one
What would you do? I can't decide.