...other than it's my new bike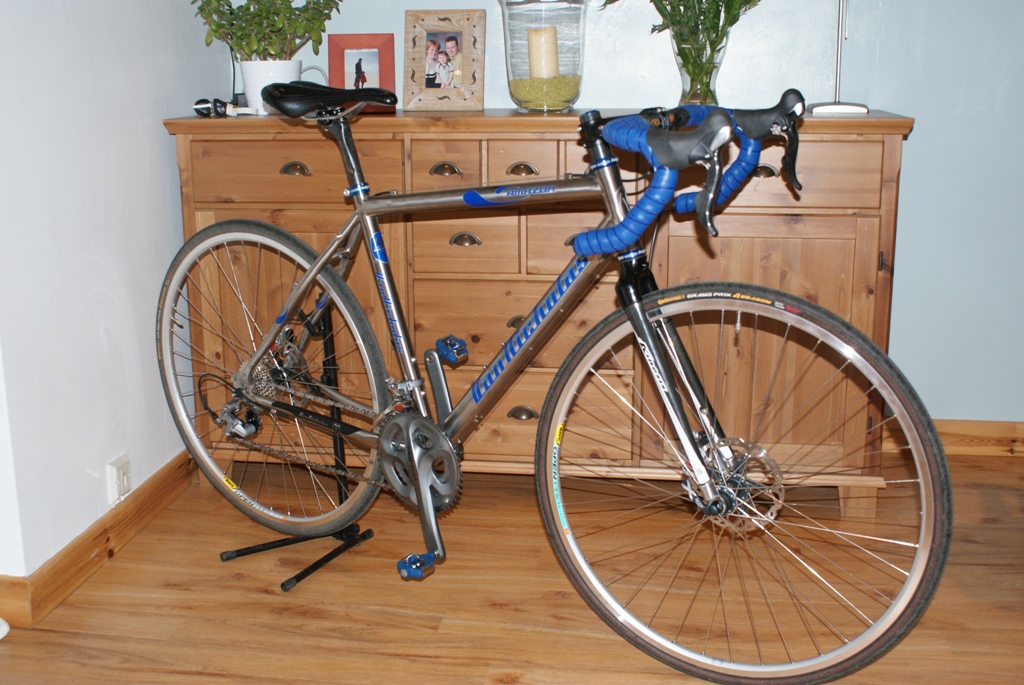 I've been thinking about a lighter-weight Kona Sutra replacement for some time and this is what I've come up with. It'll be used for commuting, touring and perhaps an occasional audax.
It's been a while in the planning and acquisition stages, seemingly even longer in build. Finally completed today and will be ridden tomorrow.
Oh - 9.6Kg if anyone is interested. It'll be a lot heavier once the rack and mudguards go on it too