I noticed a definite clunk coming from the headset, so I tightened it, it reduced but didn't disappear, and the amount of preload required to get rid of the clunk was unbelievable!
I then noticed that there was play between the top cup (A) of the headset and the bit that is pressed into the frame (B).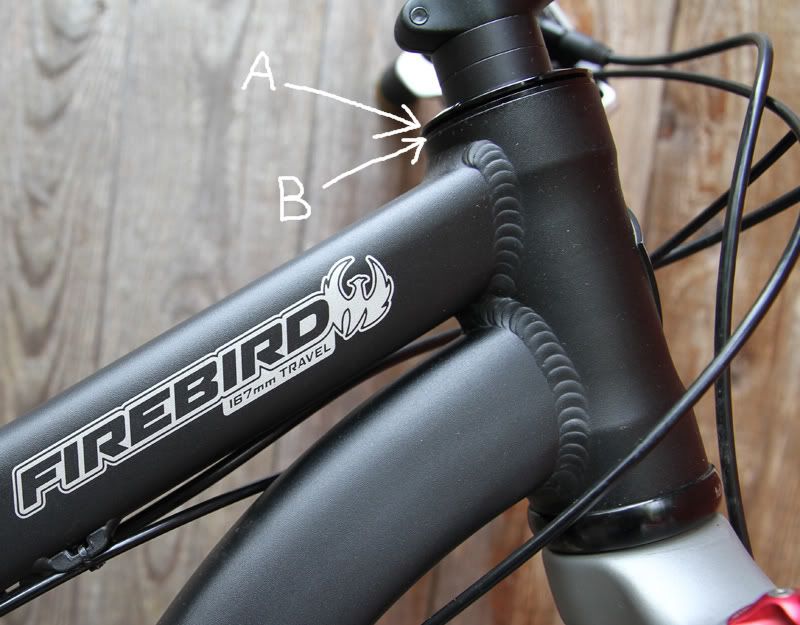 I took everything apart, cleaned everything, damn it was dirty and put it all back together. It's slightly better, but the play is still there, I would say 0.5-1mm play between A & B.
What the hell is wrong!?
BTW photo is not of the correct bike, I grabbed it from google. Bike is a Genius LT 1.5" tapered steerer with Syncros headset.