I am selling my Friends BMX. He bought the bike 4 months ago after his bike got stolen. HE has used it mainly for the 1km ride to work. We have also been to a few indoor skate parks. So overall is in good condition with a few battle scares as shown in the pics. She is mechanically sound and running smooth. NO dents in the frame and no deep gouges just a few scrapes.
The Spec.
WE the people versus 2011 20.8 inch top tube
Salt plus wheel set with a 9t rear cassette hub
odyssey headset
Salt cranks and 25t chain ring
Red eclat pedals
Red eclat seat
Red brake line
Red salt top load stem
£230 ono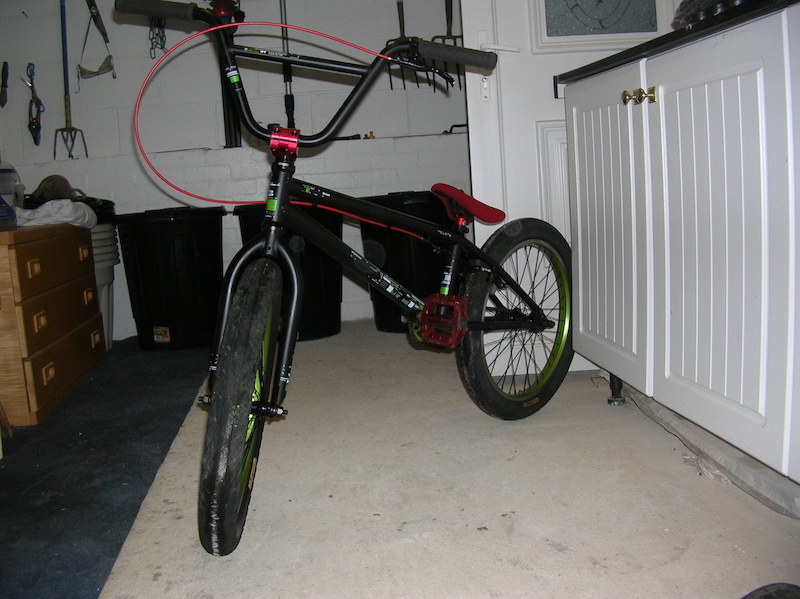 more pics on pinkbike: http://www.pinkbike.com/photo/9215157/
Any questions please ask as i have more than likely missed something.