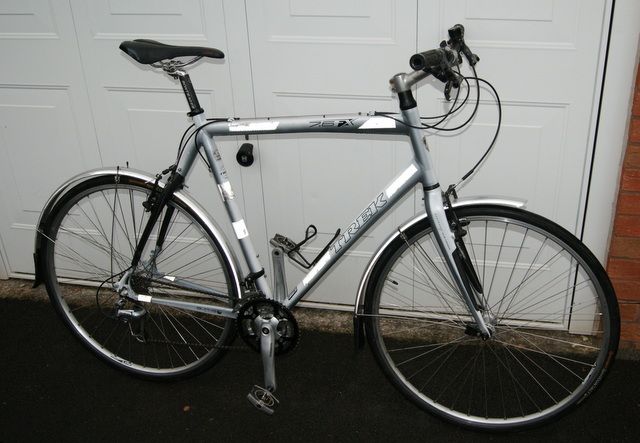 Trek 7.6FX, 25" (63.5cm) frame size (a 34.5" standover on the toptube) - carbon rear down stays, carbon forks, carbon seatpost, Specialized BG saddle, 105 rear mech.
this was my main commute bike for a while, before I found an even bigger road bike.
The wheels on this were custom made for me by Si of Webbs of Warmley - they are XT non-disc hubs laced to Halo rims, 36 spoke. These are utterly bombproof wheels as I used to flex the ones that came with the bike. They have been 100% true and solid for me and this is a superb commute bike - for the taller rider.
£275 (the new version is over £800) could get you a bargain commuter that is tough as the old boots. Collect / deliver in the Bristol area, or sort something out at cost.