Last bit of my clear out after having sales fall through 3 times!
Thomson layback post, 27.2mm, 400mm long. There are quite a few scratches from the post slipping when I first got it. Functions fine. £25ono, including postage.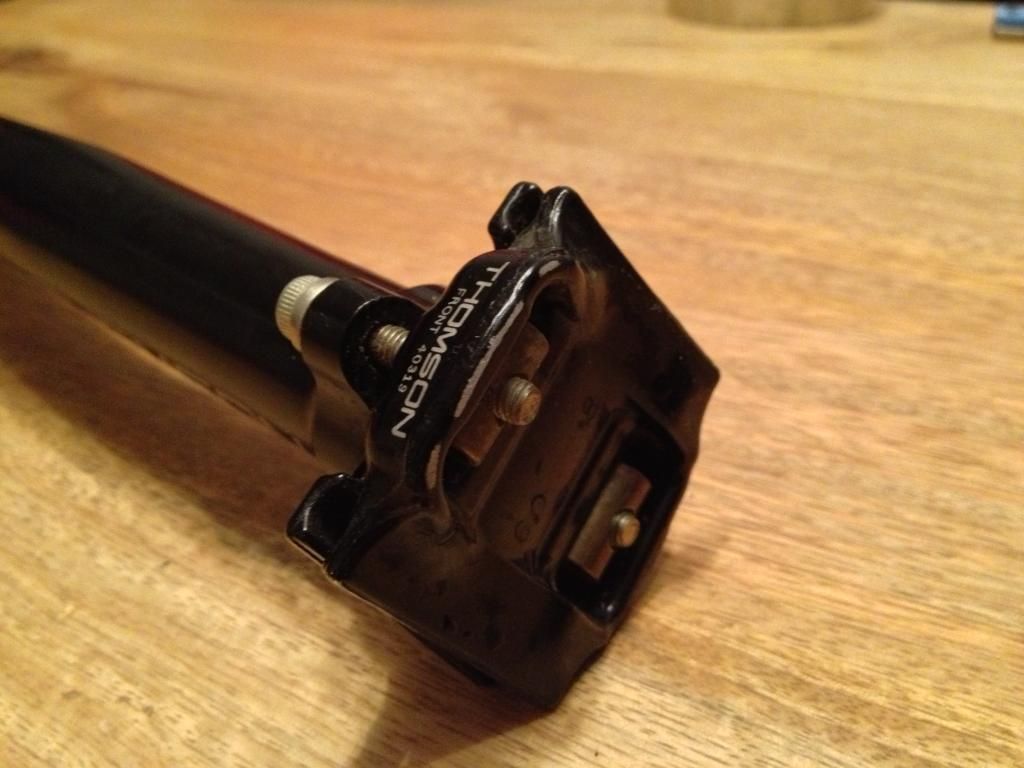 I've also got a Crumpler laptop bag, messenger style, to suit a 17" laptop. There is a reducer that can be put into the protective sleeve for small laptops. I've no idea what this is worth and the clip that goes into the bottom left is missing from the other opposite strap. It has only ever been used 4-5 times. £17.50ono posted.