Got some bits to sell. If prices are too far out, let me know. More pics available at:
SRAM XO Rear Mech - 9 speed - Orange with Carbon bits. VGC. Long cage. £50 posted.

SRAM X9 Shifters (Pair) - 9 Speed. VGC. With newish cable inners. £30 posted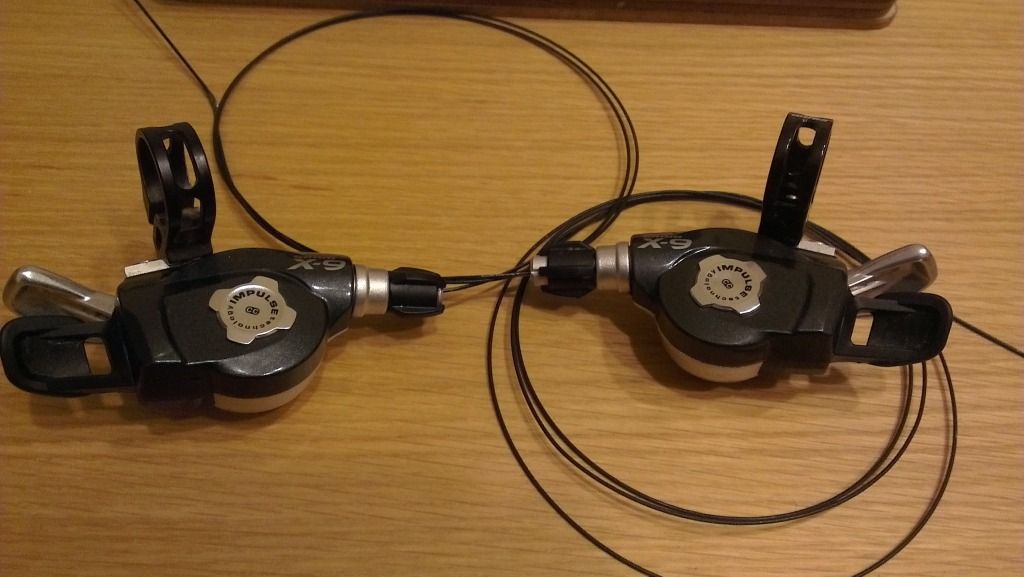 SRAM PG990 9 speed cassette - Good Condition. 11-34T. £19 posted.

Shimano Saint 9 speed cassette HG80 11-27T. One ride old. £23 posted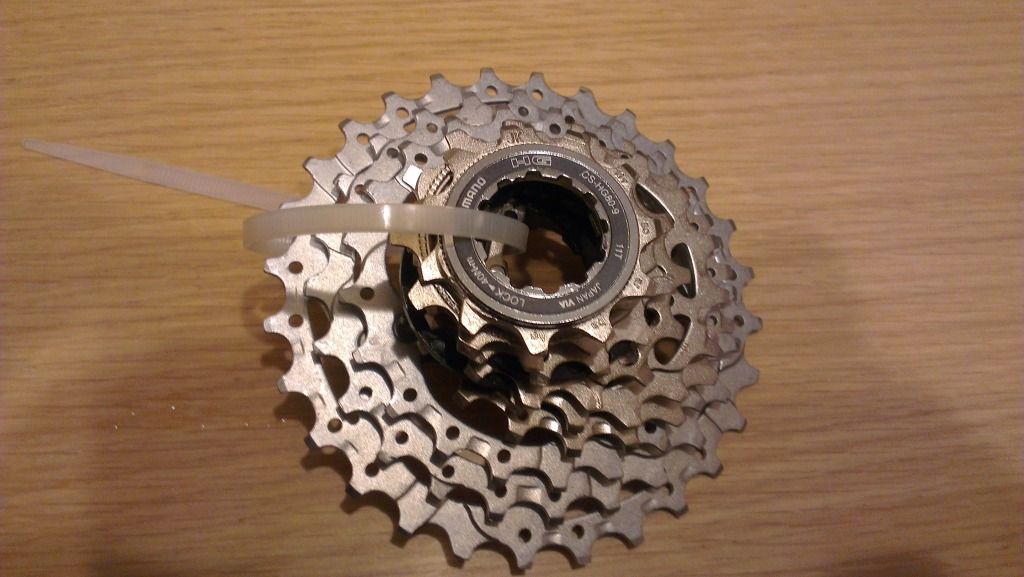 Carradice SQR Slim Bag. This is a great bag for commuting if your bike doesn't have pannier mounts, or if you don't want to spoil your bikes good looks with them. There is a little gadget that attaches onto your seatpost, onto which the bag clips. When removed, the holder is barely noticeable. This is the one: HERE Used, but in good condition. £45 posted.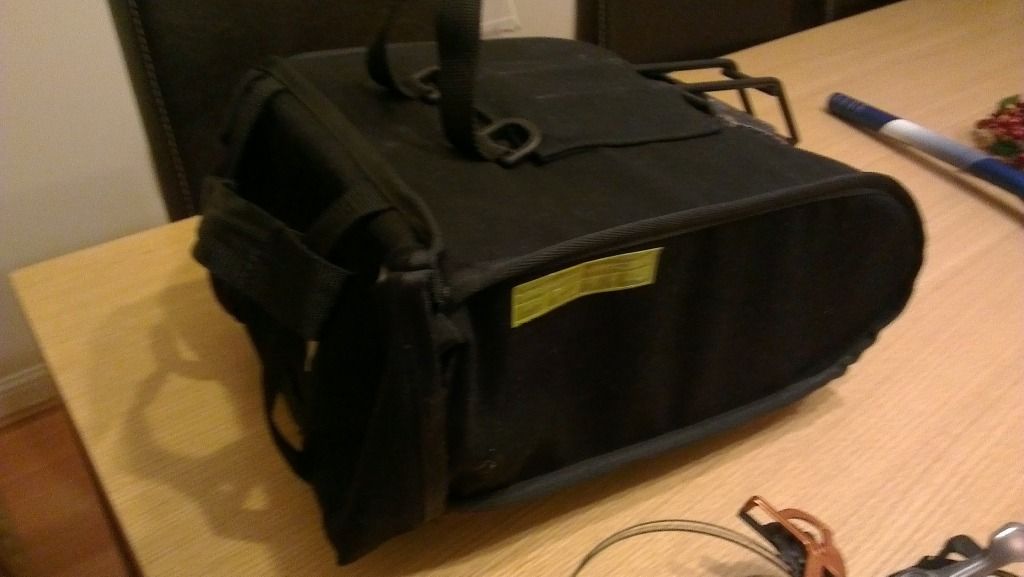 Race Face Atlas Bar in royal blue. Only 3 rides old, so as good as new, aside from tiny marks. £26 posted.

DH Wheels, comprising of a Hope Pro II front hub laced to a Mavic D325 rim. 20mm hub adapter. In Good-to-Fair condition. When the wheelm is fitted to a fork, it spins freely (don't be put off by the noise when you spin the wheel in your hands - it's just the adapters). The rear wheel is a Bontrager Big Earl wheel in 150mm x 12mm guise. Bearings are great when on the bike - a very slight dryness can be felt when spinning in your hands. Rear has a very minor dent in the rim - doesn't affect performance at all (see detailed pics in URL at top of this post). Looking for £90 posted for the pair.