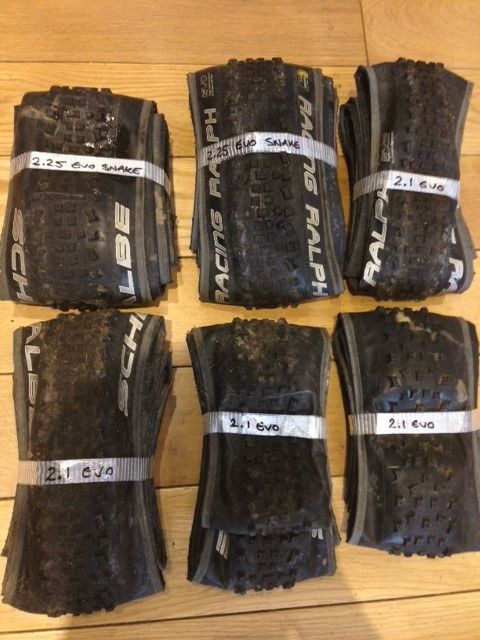 6 more tyres
2x 26 x 2.25 Racing Ralph Evo Snakeskin. look new, might have been used once. dirty from storage. £40 posted the pair or £22 each posted.
1 x Rocket Ron 26 x 2.1 Evo new, dirty from storage. £25 posted.
3 x Racing Ralph 26 x 2.1 Evo. 1 is used but very good tread £19 posted. the other 2 are part worn £14 ea posted.
Discounts only for bulk purchases. tyres are heavy and postage is expensive. I have others too and sorting into lots as it's easier to keep track.
dc30online AT gmail.com