S-Works toupé saddle.
Very rare these days. Brand new, unmounted. No marks. 143mm and weighs less than 120g. Full carbon rails, shell, etc. RRP was £200. Asking £200 ovno based on rarity alone.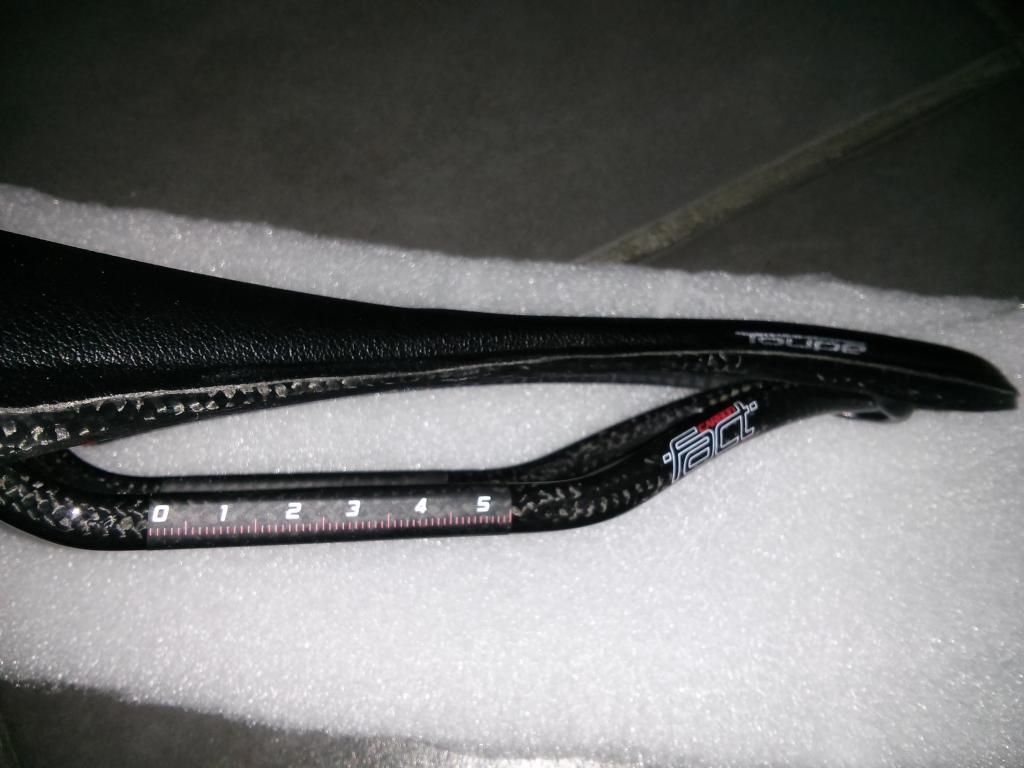 Manufacturers blurb:
Our highest performance road saddle, this sleek minimalist is ultra-light, featuring a FACT™ carbon fiber shell tuned for racing stiffness, with a flat profile and thin padding perfect for explosive efforts.
Patented Body Geometry design is lab tested to assure blood flow to sensitive arteries
FACT carbon fiber shell is flex tuned for support and ride compliance
Ultra-light and strong oversized FACT carbon rails
Tough, light and water resistant Micromatrix cover
Size 143mm/ Weight 115g
NOTE: Oversized 7x9mm carbon rails are not compatible with seatposts equipped with side-load clamp mechanisms for 7mm round rails