For Sale 2 Boardman Team Frames.
Both large 18in/56cm
Road frame – Boardman Team
Good condition usual marks and scratches.
Drop in headset, BSA 68mm BB.
£45 plus postage at cost or collection from Shropshire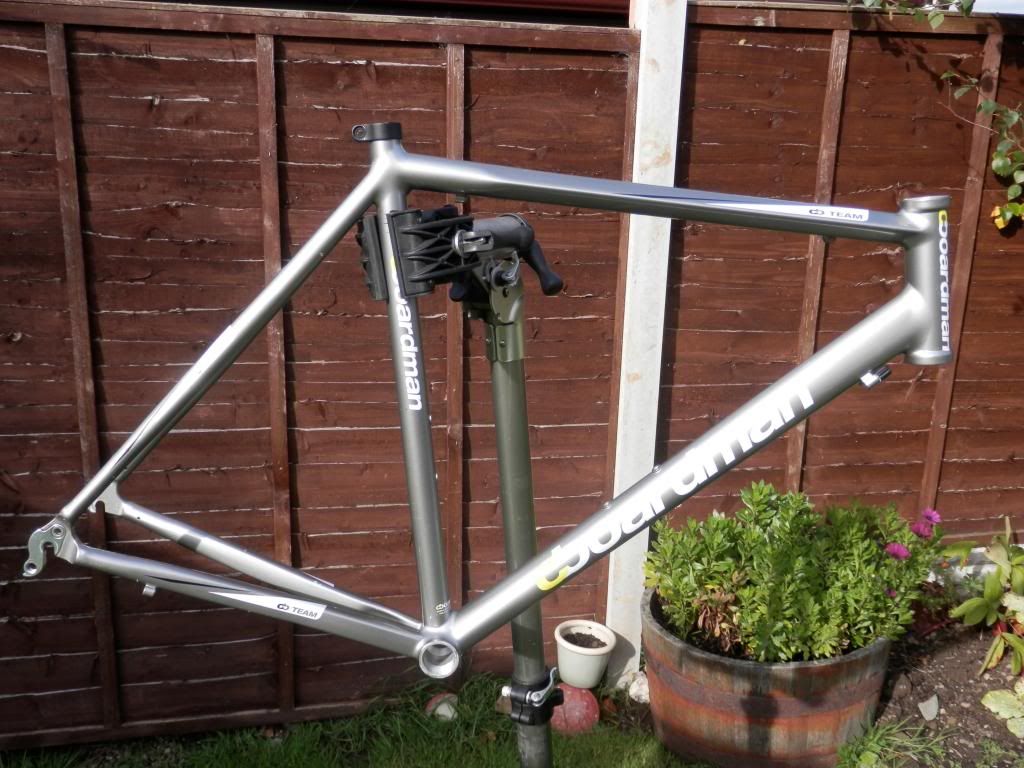 MTB Frame – Boardman Team.
Good condition usual marks from use. Has a crimp dent where the front mech has been over tighten, but nothing major.
Swopping between at hi & lo front mech band should get you away from the mark.
It needs a mech hanger, it should be here somewhere, if/when I find it I'll send it along. Otherwise Halfords.
Disc only, tapered drop in headset, 73mm BB.
£40 plus postage at cost or collection from Shropshire.


http://s162.photobucket.com/user/speshpaul/library/boardman#/user/speshpaul/library/boardman?sort=3&page=1&_suid=13810828784960636010349298171
Cheers
Paul
paul.sal AT btinternet.com