One Superstar Components QR front skewer, used, red ano, £5.
One A-Z front skewer, unused, giold, £5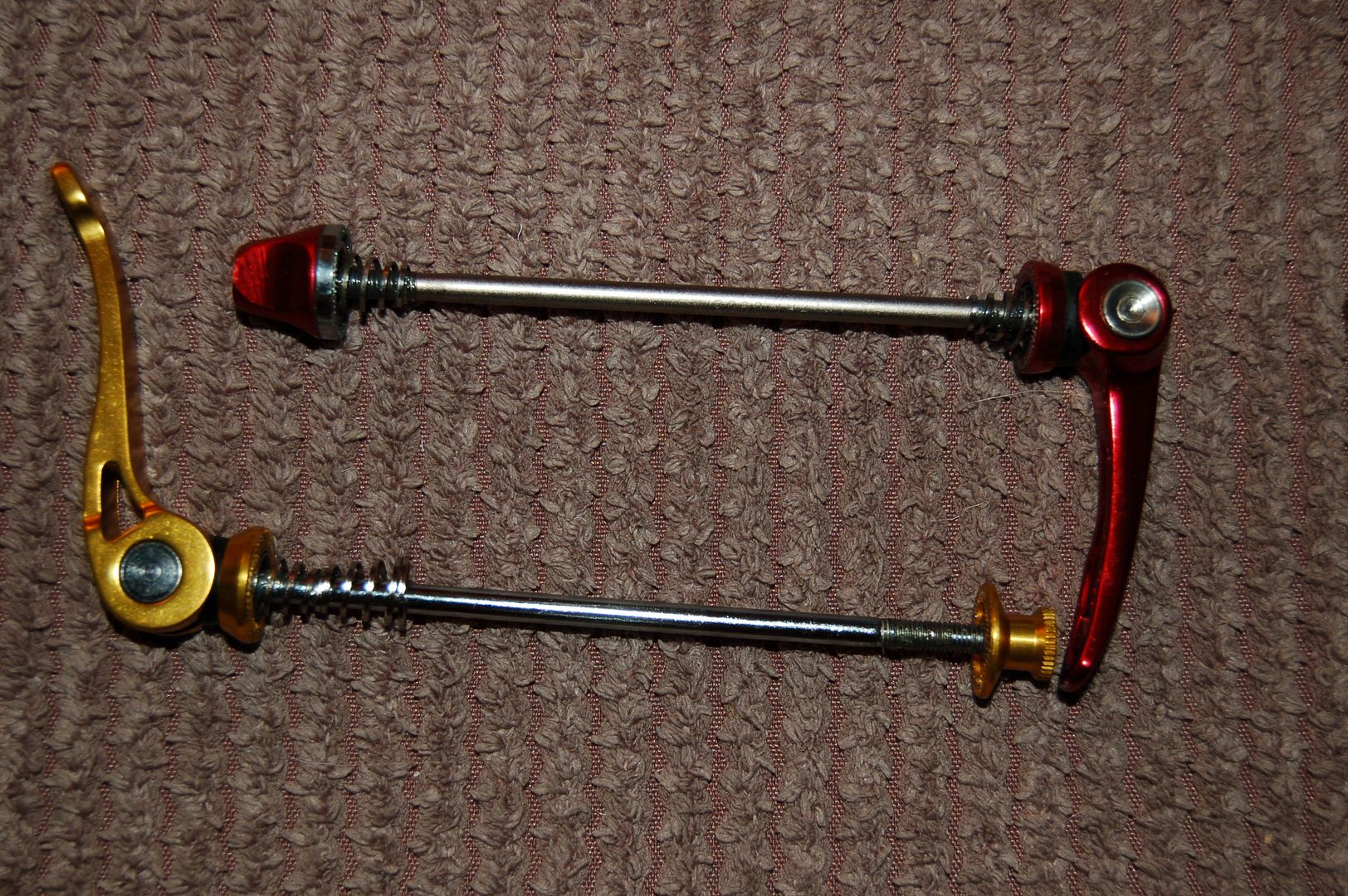 Bargain wheels, 26 inch. Shimano RM65 hubs, centrelock, including 160mm and 180mm Shimano RT 53 centrelock rotors. Rims are front, Alex ASD1 and rear DRC MT17. They were originally fitted to my daughter's Merida, but an overenthusiastic landing pringled the original rear, so it was rebuilt on whatever the shop had in cheapest, hence the different rim. Both wheels straight and true, with good smooth hubs. I'll start at £40 plus whatever it costs to post them.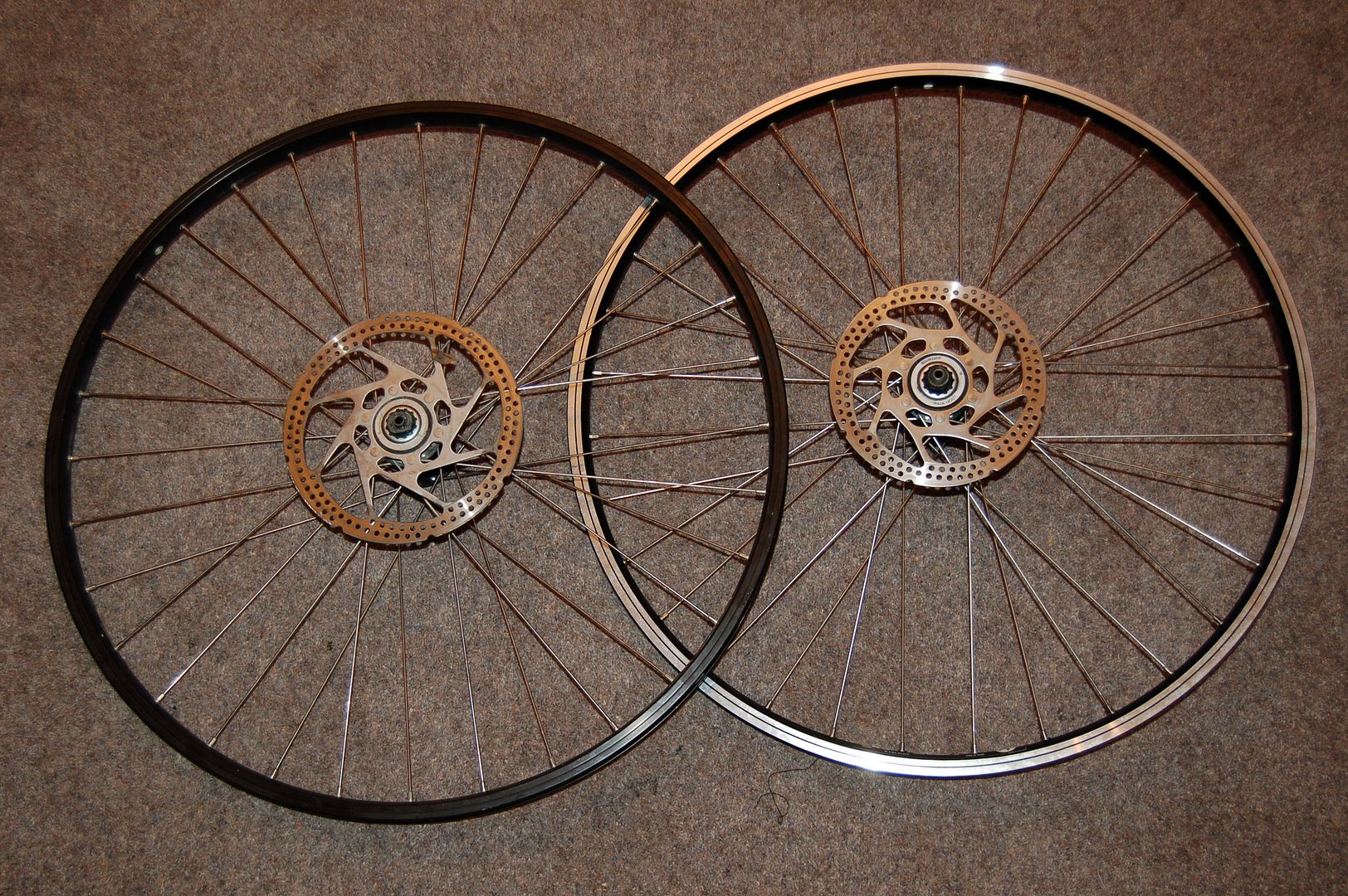 Rockshox Revelations lowers. QR fit (I've just converted to Maxle, hence the sale.) These have a ding on the right leg, but this does not affect performance. Not the tidiest lookers, but I've been using them up until this week, and if you want I'll rattle-can them in silk finish black enamel if it seals a deal. These can be used for Reba as well by the way. Wiper seals in situe, and the foam gliders. I'll start at £30 for these.


Superstar Components Superleggera front hub, 32 hole, QR only. Used, it's just come off my wheelset to convert to Maxle. Bearings swapped to quality ones a few rides ago, these are superbly light (158 g) and smooth, £17 posted.

Rockshox Spares. SID Motion control damper cartridge, used, £20. Revalation/Reba Motion control cartridge, £20. Crown lockout lever to fit either of the above £10. Poploc remote spool and gate adjuster £6 posted.