I have for sale our old car due to the wife swapping to a Mini due to no other reason than she fancied one! we're based near Leicester if any one is interested in a frugal, reliable car.
It's a VW Golf GT Tdi mk4 2001 on a Y plate. 115bhp It's had 2 former keepers, one being VW themselves. We've had it for 4 years. It's done 104k miles which is pretty low for one of these cars and has a full service history (mostly volkswagen) with receipts and old tax discs/MOTs. We have 2 remote keys for it that both work.
Being a GT Tdi it's fully loaded with kit that ALL works, electric heated and tinted mirrors, electric windows, climate control/aircon, cruise control, 6 speed box, foglamps etc, the radio has been changed to a Pioneer CD version but original is still here.
It's in very good condition for it's age, some light scratches on the body and a bit of a scrape on the rear near side arch. It's got a small chip to the front screen that's been there since we bought it and been through 3 MOT's. The original spare wheel with Brand new Continental tyre is still unused in the boot as is the tool kit/jack etc.
The wheels are VW Avus 2 alloys with recently swapped Continental tyres on the rear and Pirelli tyres on the front that have mileage left but are low, I have 1 spare Avus too that will be included. new wiper blades just been fitted.
Taxed until June (£120 per year), MOT until July , last serviced at 98k on variable service schedule so approx 4k left.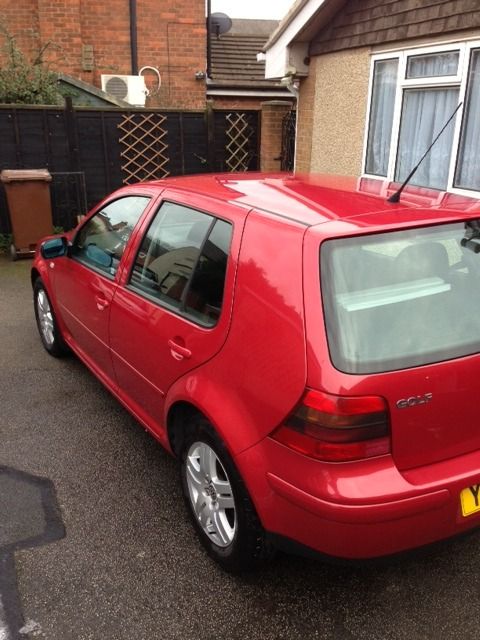 More photo's available on request as is any other required info. We're looking for £2250.
dc30online AT gmail.com for questions.