Email in profile for contacting me direct.
Thanks
Keith
Orange Bikes Freeride/DH Jersey (Retro ?)
Size: Large, baggy fit.
Long Sleeve, elasticated cuffs, medium-weight fabric Excellent condition, been over it closely and can't see any marks. Only saw light use when new as it was always too big for me. I'd guess it's about a 1998ish jersey.
£25 posted, or collect from Manchester/Oldham for a few quid less.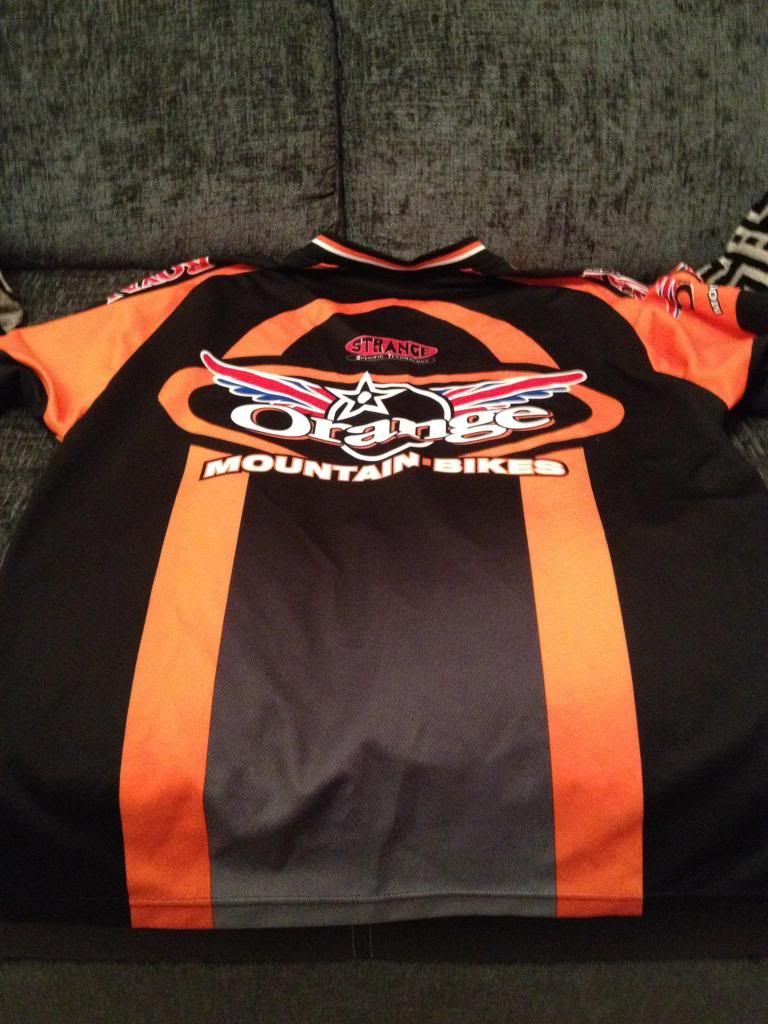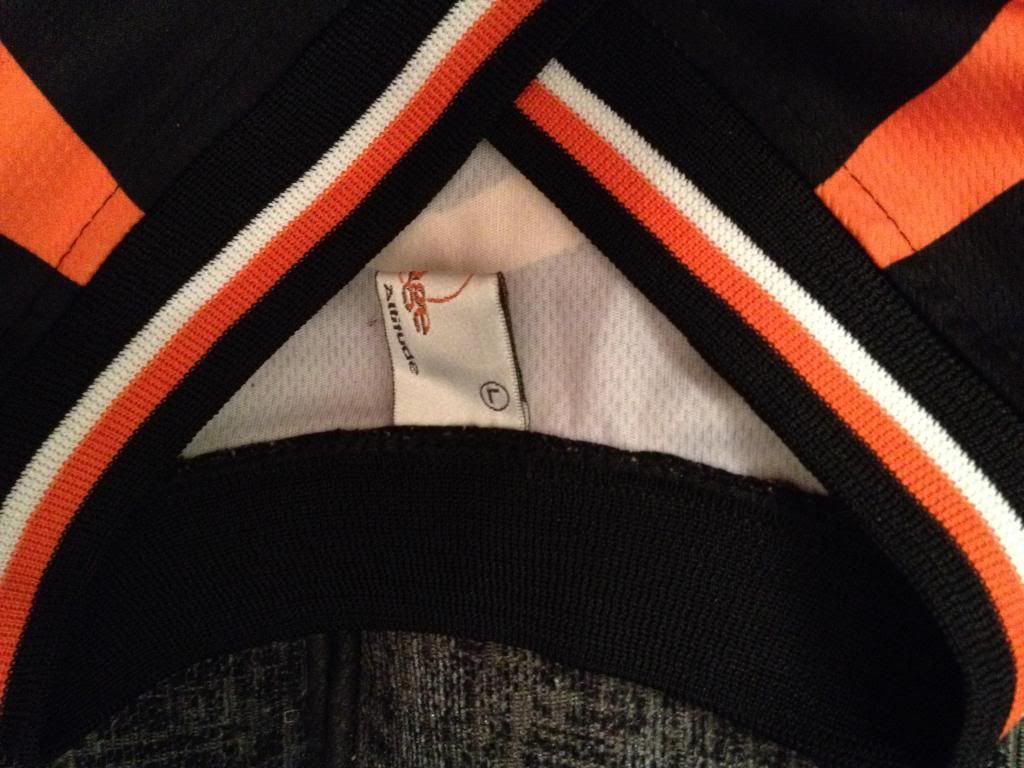 Pearl Izumi Baggy Short (no liner)
Size S (approx. 30" waist, above knee length)
Black, two front pockets, one zipped rear pocket, zip fly, and button. Elasticated waist, no belt loops. Perforations/vents below pockets.
Good condition, little to no signs of wear even on the saddle/contact patches. Great summer shorts that I've expanded too far for!
£12 posted, or a bit less for collection from Manchester/Oldham