For sale is my 15" 2010 Orange Blood frame in neon green with a DHX 3 coil shock, I bought it as a complete bike in Dec 2009 from skyline cycles at Afan to act as a mini DH and cocking around bike, to that end I had the air shock and forks swapped for coil units by Orange. It's this one (in that colour too), http://www.orangebikes.co.uk/bikes/2010/blood/
 
I rode it 3 or 4 times and then had a crash in April 2010 that kept me off all my bikes for 4 months (the bike was perfectly fine). Since then I've ridden it 6 or 7 more times at Aston Hill but have never regained the confidence in it and have gone back to my trusty burly hardtail. The frame itself is in good condition with only some signs of use and one or two minor scratches from storage and transporting, all the pivots run smoothly with no play. 
 
I'm after £700 posted for the frame, headset, rear maxle, spare gear hanger and seat post collar.
If you can collect from SW London I'll drop the price a bit too.
 
Any questions drop me an email at huw(dot)rennie(at)googlemail.com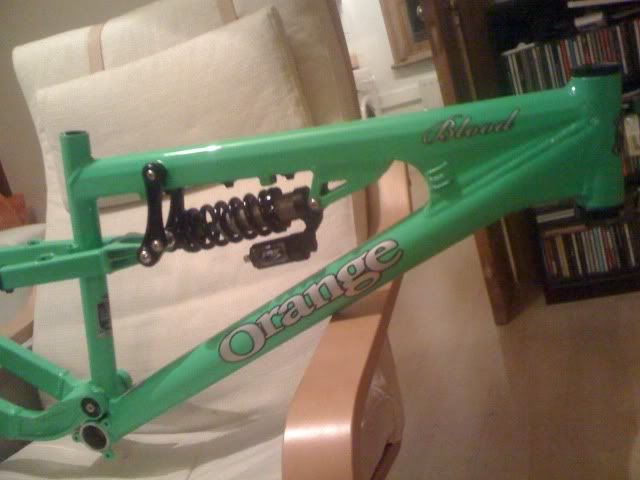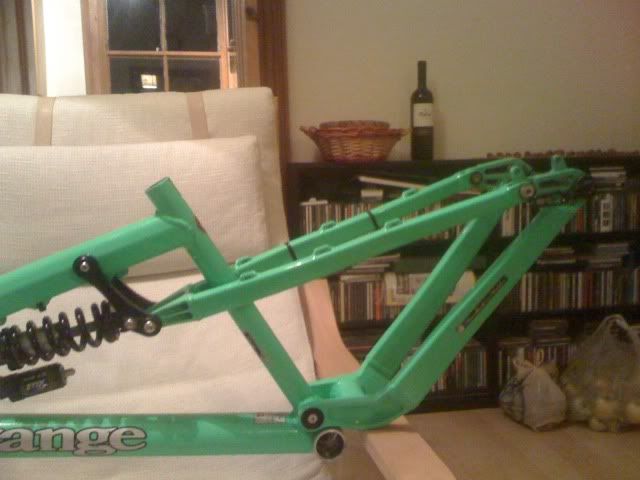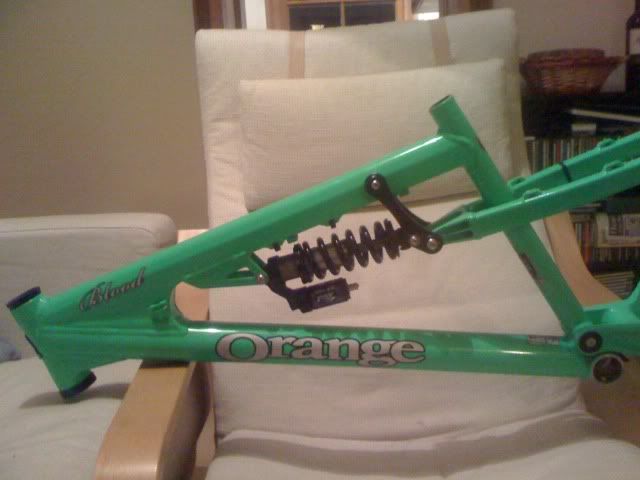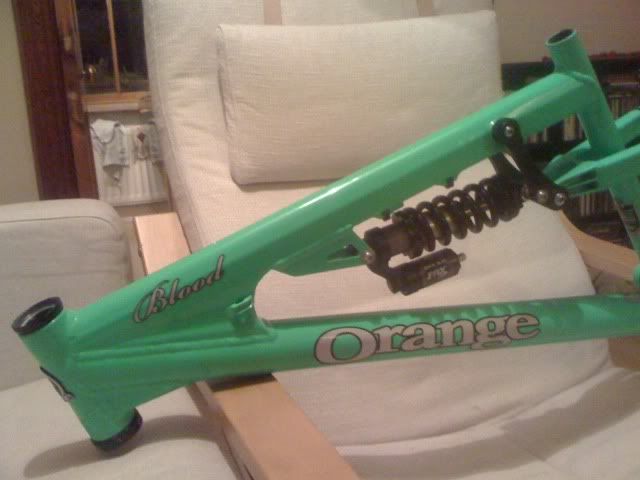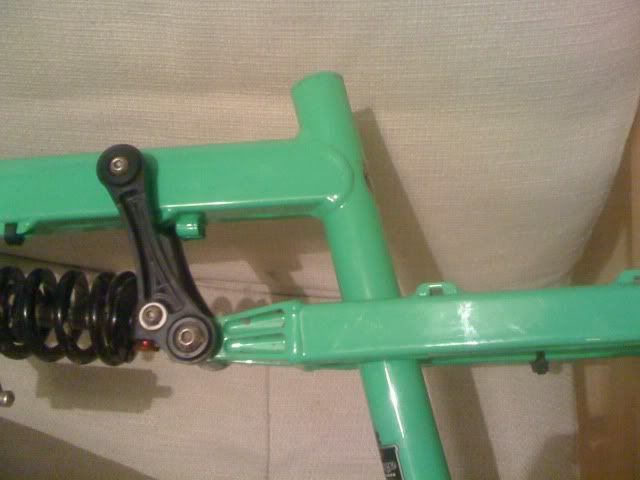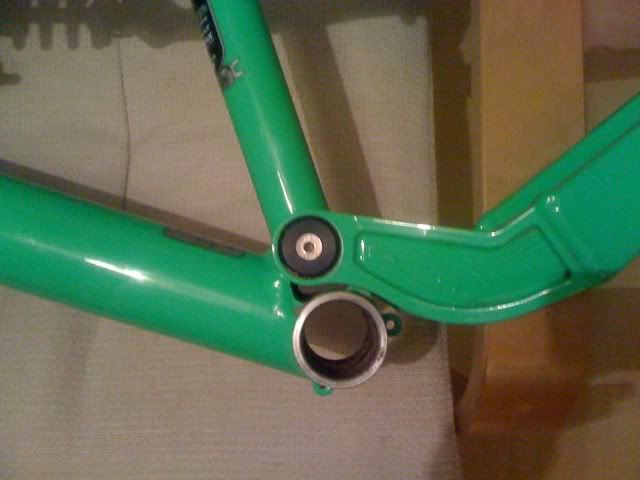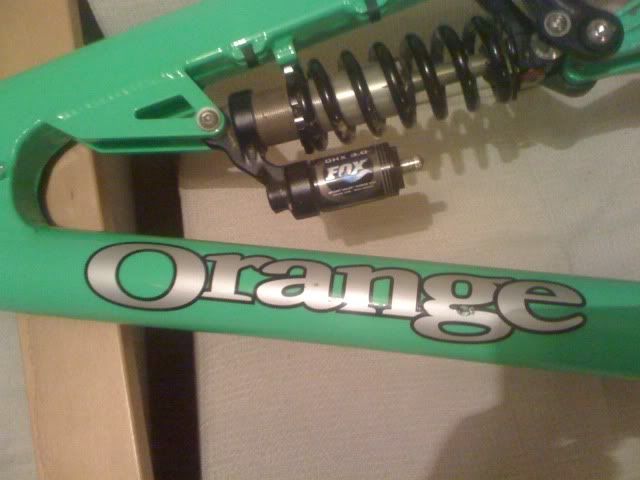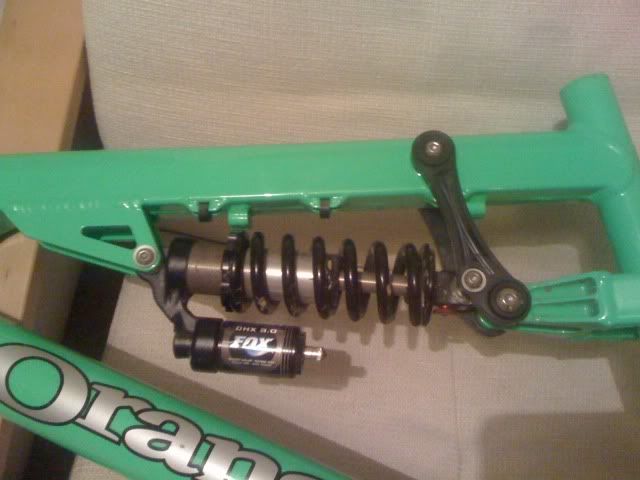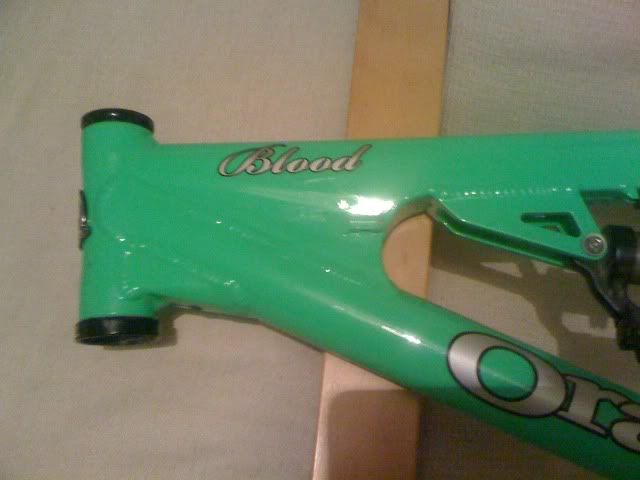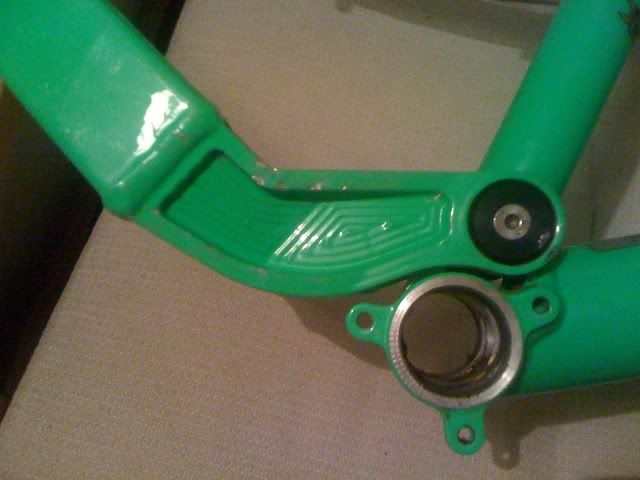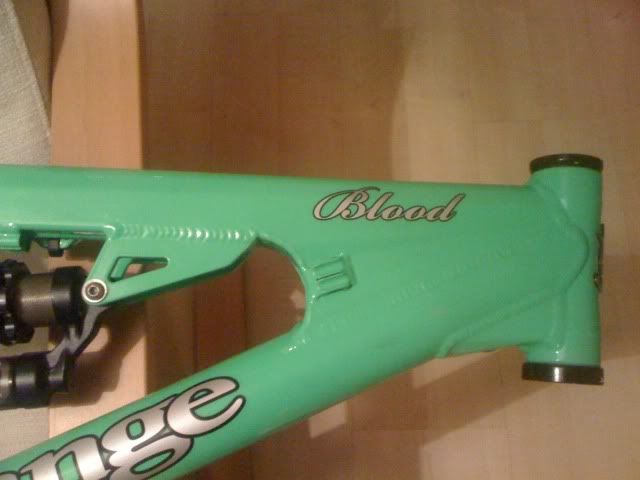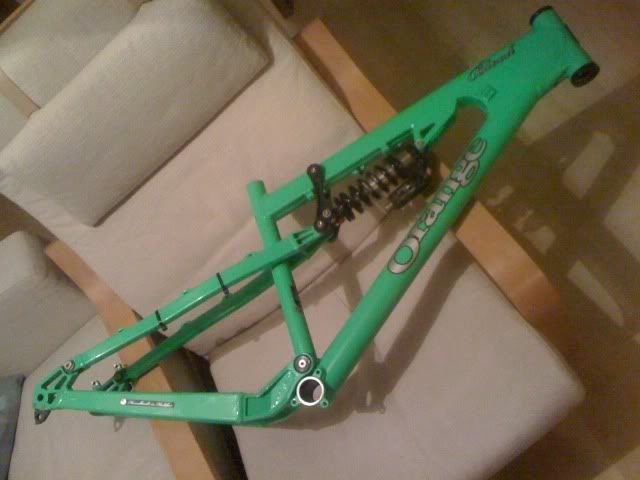 Thanks for looking
Huw