Would rather sell this as a whole bike, but would happily split if I get enough interest in the main parts.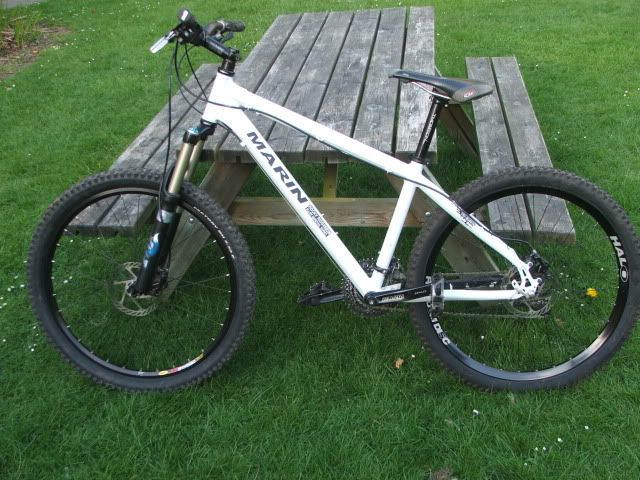 The spec is:
Marin Rocky Ridge frame, white, 06/07, 16", brand new Sunline V1 AM headset fitted - £150
Fox Vanilla R forks, brand new lowers and recently serviced however there is a small patch of stanchion wear starting to appear. Would split these for lowers/internals - £offers?
Halo Freedom rear wheel, black - £60
Mavic front wheel on deore hub - £40
Hayes nine brakes, just about to bleed the front brake so will be feeling nice and solid. Includes rotors, mounts etc - £60
Panaracer Fire XC pro tyres, virtually brand new - £20
or
Tioga DH 2.3 front
Truvativ Stylo Triple Crankset - £50
Thomson Seatpost, 30.9, V good condition but chopped down - £30
Plus other smaller bits like mechs, bar & stem, saddle etc
Also have for sale a carrera fury frame and truvativ holzfeller cranks, in fact have lots lying around so let me know if there's anything you might need!