Need to make another attempt to sell this now that spring's approaching! I replaced this with a 224 Evo partly for sizing and partly just because it's a racier, more focused frame than I knew what to do with- it's measurably faster at everything than the 224 but I struggled to get the best from it, so I traded down to the Orange which is less good but feels happier being ridden slow
This is a 2011-model medium in excellent condition- couple of minor marks but still very tidy. All frame bearings etc in good condition. Includes the DHX4.0 shock, sprung for a 10 stone-ish rider, and the built-in chain device. The only change from the standard spec is that I've upgraded some of the shock hardware to TF Tuned Heavy Duty as the originals wore quickly.
It's a pretty compact medium- I'm 5'10 and I think I was absolutely as big as you could be on it- it'd suit a smaller rider better. For comparison it's a little shorter than a 15.5 inch 224 Evo- so you could consider it a long small, or a compact medium, depending on your taste. It takes a 12x135 rear and 68/73mm crank- so standard spec parts rather than being restricted to dh-only parts. (usually works out a fair bit cheaper, my 73mm Saints were about 2/3ds the price of 83mms, and lighter to boot)
I've removed some of the helicopter tape as it was worn and looked untidy but you can see how well protected it is, obviously the rest will come off if you want (the yellowing on the right hand chainstay is all just helicopter tape, not paint- I had an innertube wrapped around it which has slightly stained the clear tape)
Built up pics are for info only, you get only the stuff mentioned above. But, I do still have the Formula The One FR brakes from the full build pics if you want.
Full geometry details can be found on the Last archive here:
http://www.last-bikes.com/wp-content/uploads/2011/03/Specification_DH_Complete1.pdf
This exact model made the Dirt 100.
http://cdn1.coresites.mpora.com/dirt_new/wp-content/uploads/2009/11/Dirt-100-p043.jpg
Any questions, just a holler. Looking for £600, or £700 with the Formula brakes.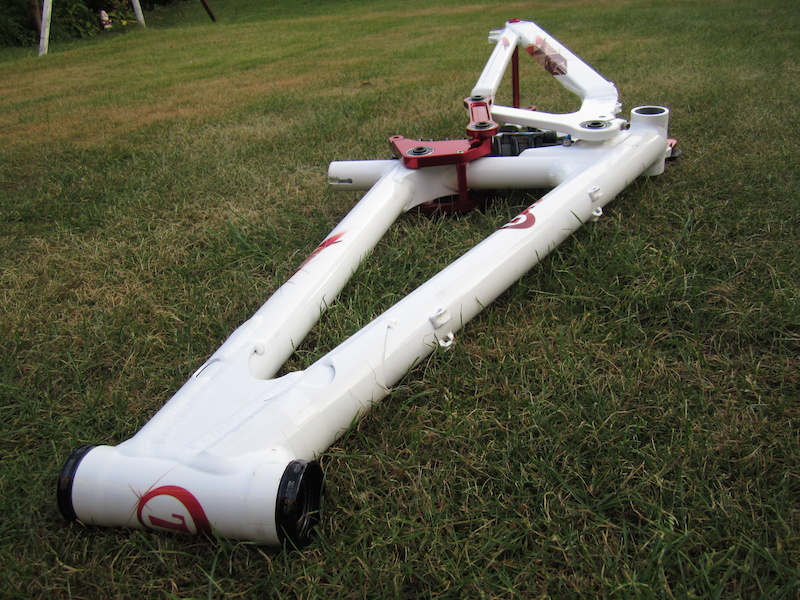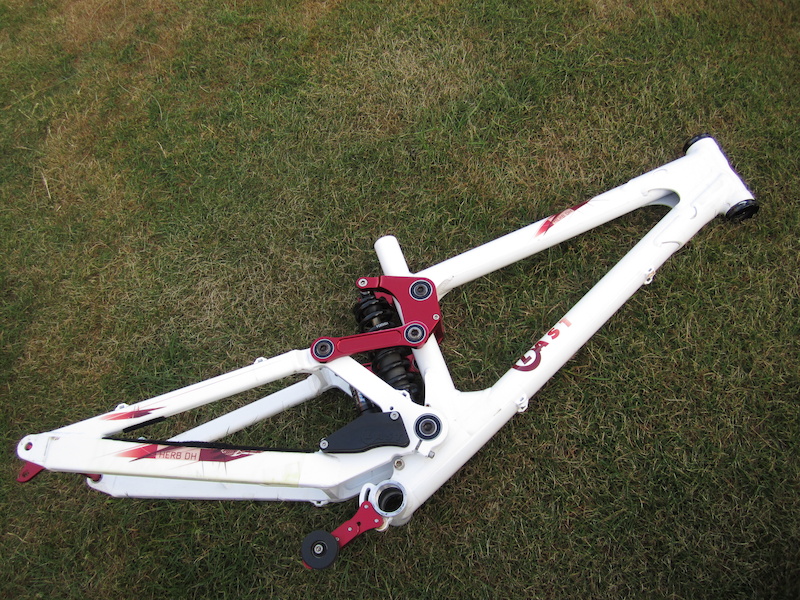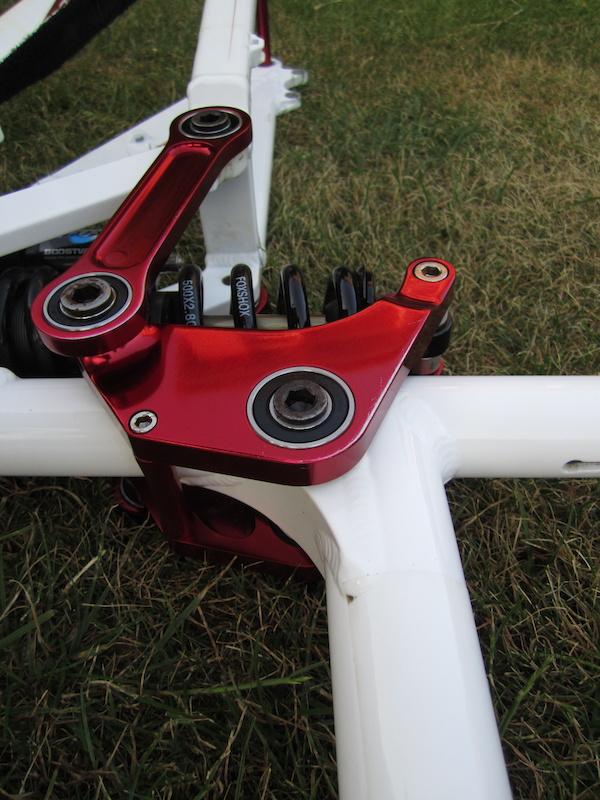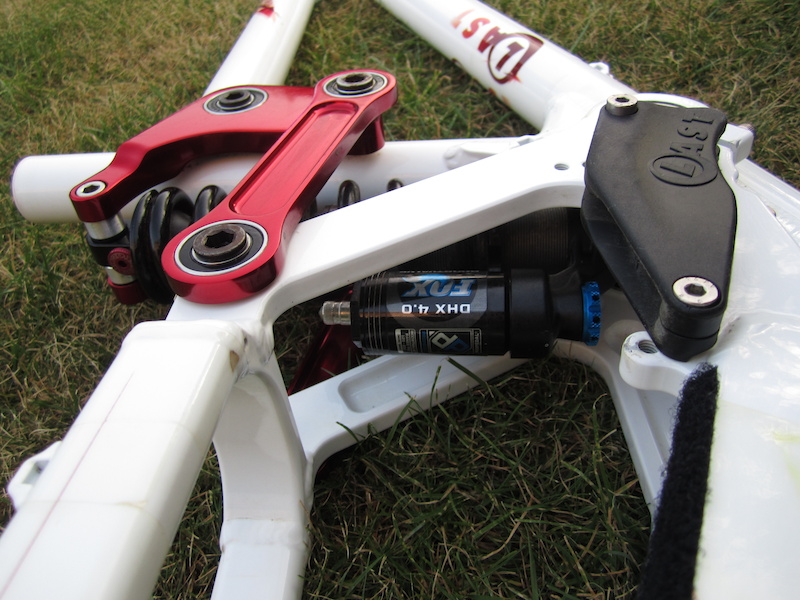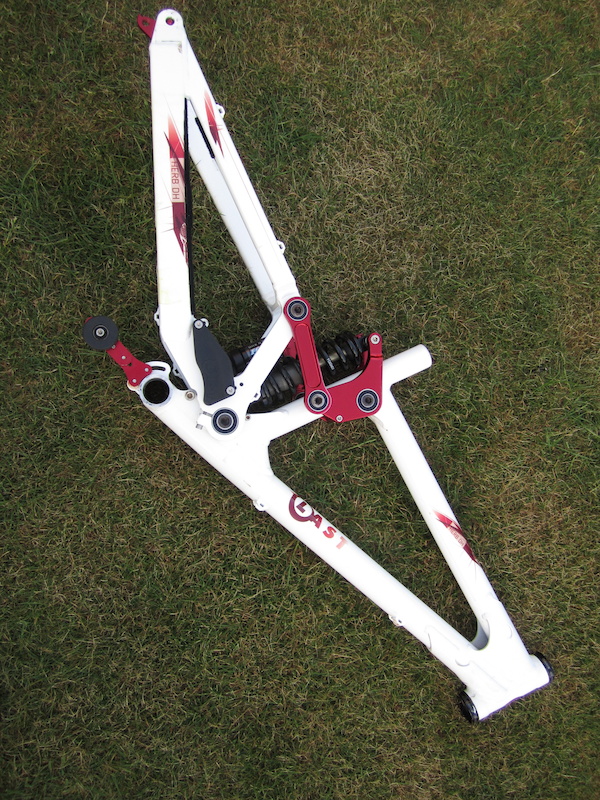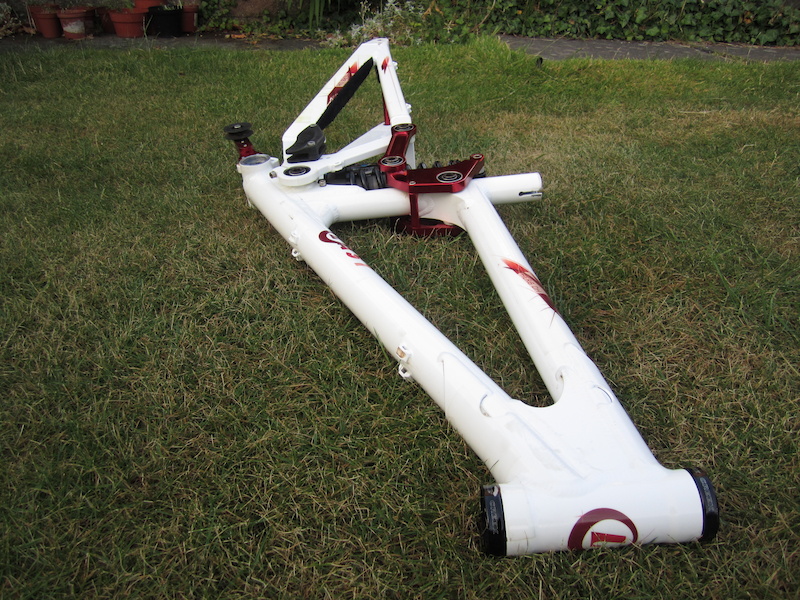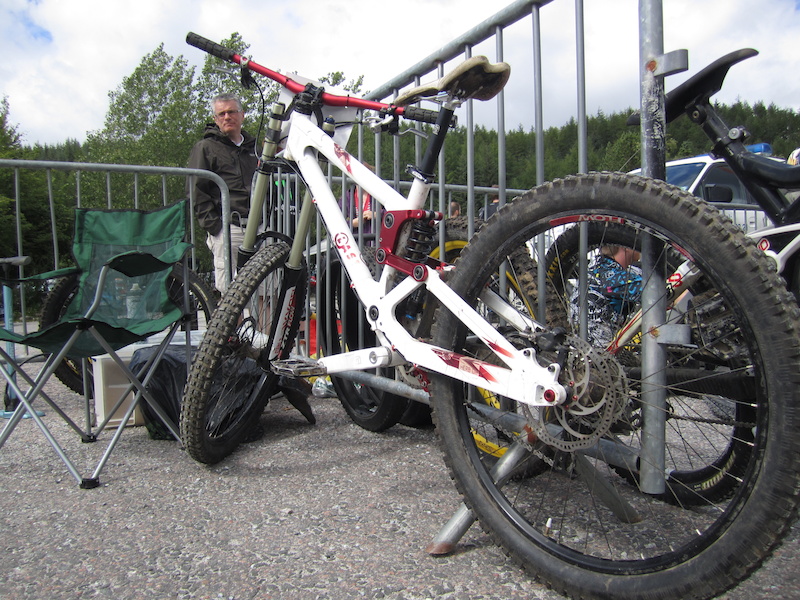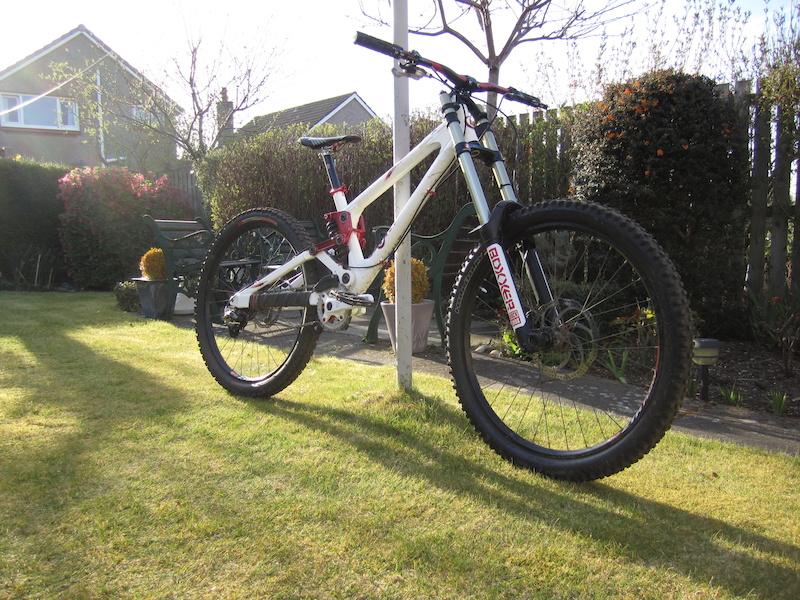 (old 32mm Boxxers making her look leggy!)