I'm having a clearout and the parts below are from a large number I am not using!
continental mudking tyres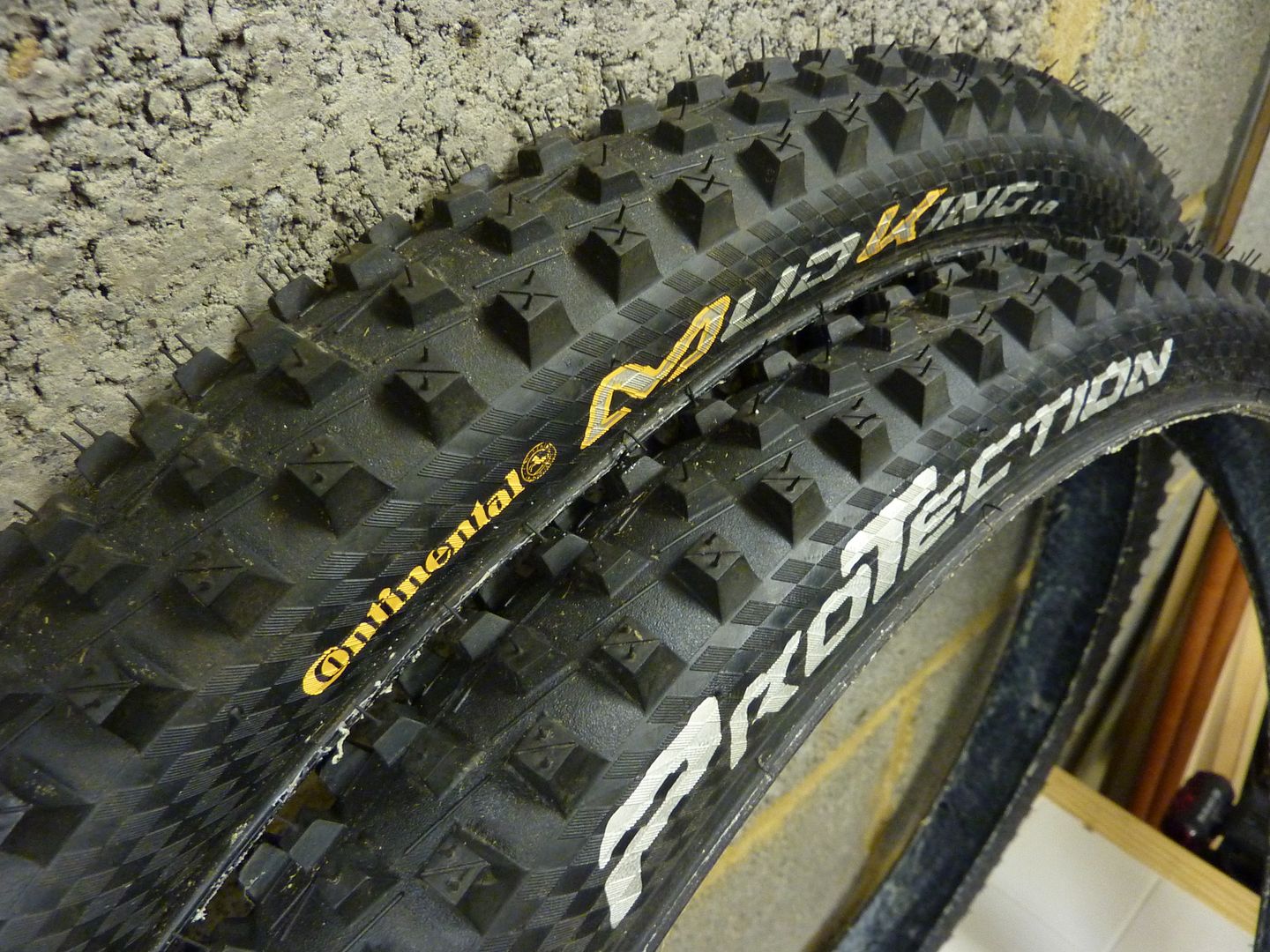 This is a 1 ride old pair of 26x1.8" conti mudkings. set up tubeless but then got taken by the 29er craze! perfect condition with a little tubeless residue. £55 posted.
Ta specialites chainrings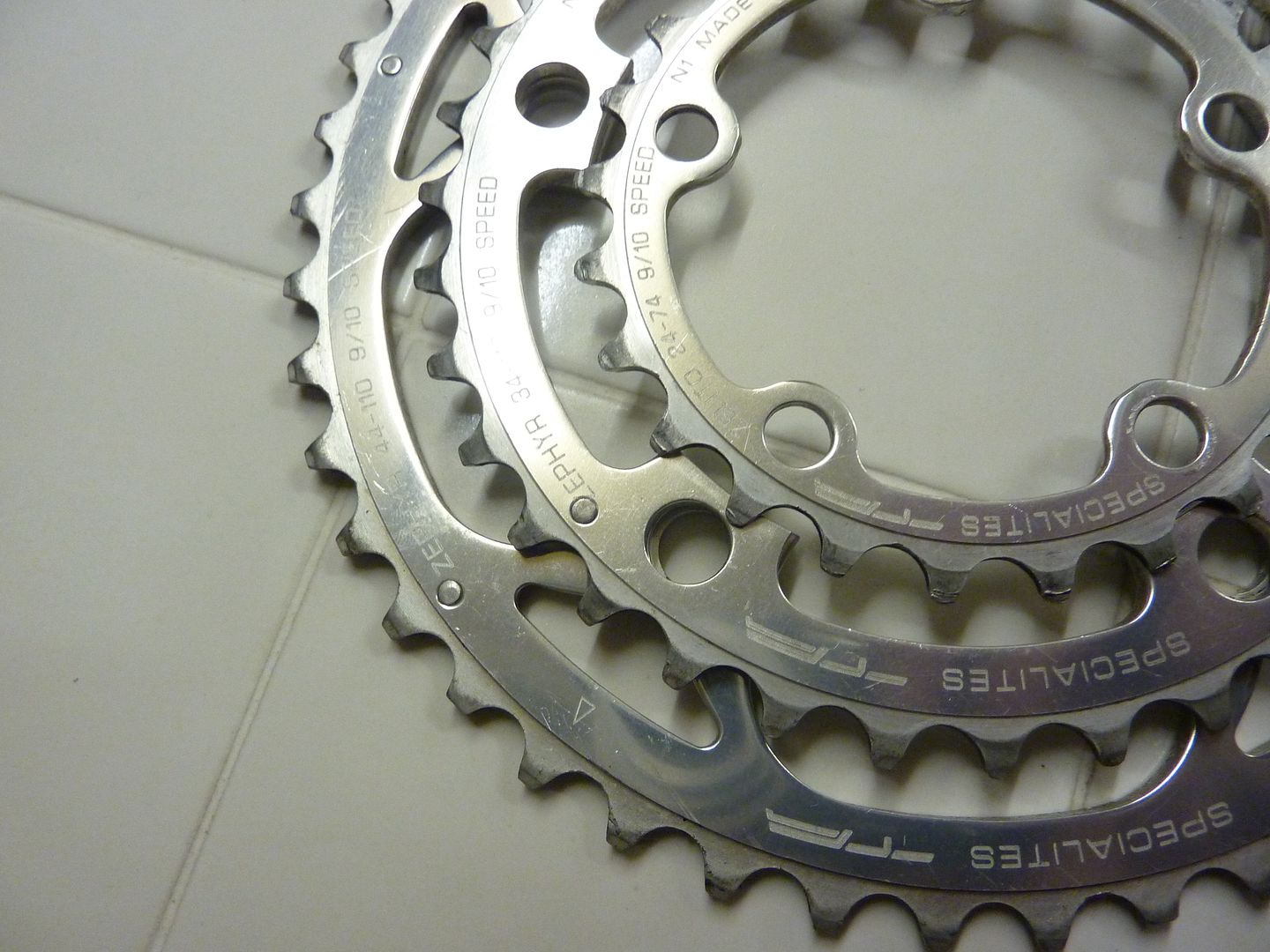 This is a set of 3 Ta Zephyr chainrings that I once had fitted to a pair of Tune cranks. They have a 110mm bcd and are 24/34/44 ratios. They have a couple hundred miles of use and many 1000's more left. These would be suitable for a 5 arm chainset either on a touring or mountain bike. originally cost me over £100 so I would like £55 posted ono
Easton carbon bottle cages
This is a pair of Easton EC90 carbon bottle cages. They have been on my nice-day road bike and aside from a small amount of marking on the inside are perfect. £40 posted
Mavic 717xc disc rims
This is a pair of rims which I laced up for my wife and which received one run around Thetford forest! She wanted black rims so these are as new. 32h £60 posted
Woodman d-s frame
This was once a little project frame. It is a 13.5" woodman ds with sliding vertical dropouts (where both the derailleur hanger and disc mount move horizontally together to enable single speed use with a standard hub or to allow fine tuning of wheel position with a geared set-up) and the bottom bracket shell has been faced. This is a lovely little alloy frame which will take forks between 100-140mm travel and has a 1.5" headtube. I built it up and never really rode it. Originally I bought this new for £349 but has hung around for a couple of years hence £100. condition is very good with some marks around the dropouts from a quick release and the odd small blemish to the anodised finish.
Continental Speed King supersonic 26"x2.1"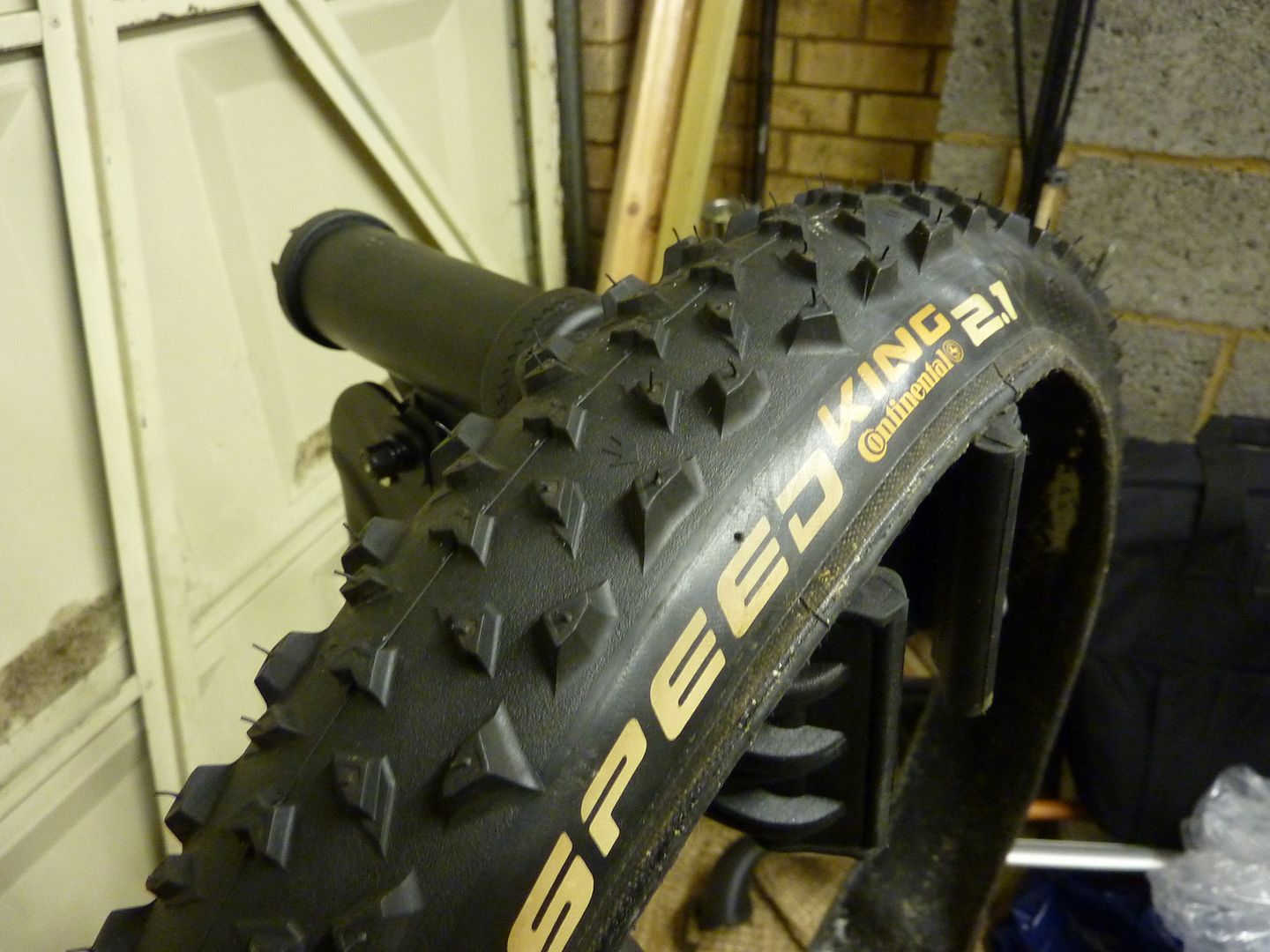 This has seen very little use. The molding marks are still present in the centre of the tyre. There is a little tubeless sealant residue inside but they held air beautifully. £22 posted
Goodridge braided hoses w/magura fittings
These were on a pair of brakes that I have recently sold after putting them back to standard. Perfect condition with no damage at all. hose lengths are 87cm front and 131cm rear. £20 posted
Continental gp4000 700x23c folding tyre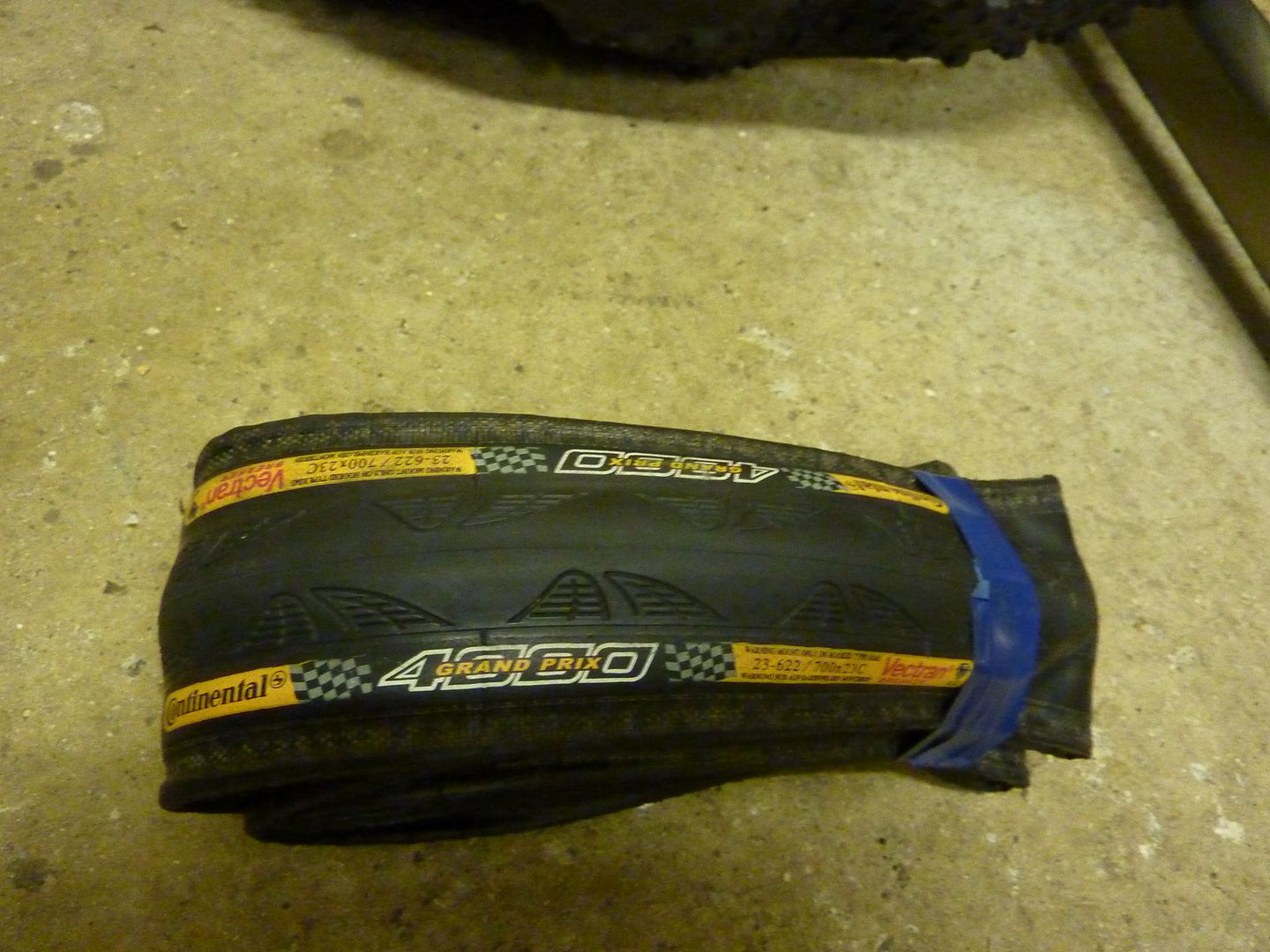 This is a spare tyre and has seen.....no use! The molding mark is still present and is in perfect condition. £18 posted
Shimano deep drop calipers
These are a pair of deep drop calipers which were on my commute bike before I changed to discs. They are in good condition with only a tiny amount of corrosion in the heads of some of the bolts. They will come with new pads all round when sold. £20 posted
Dmr revolver 24" wheel (or set)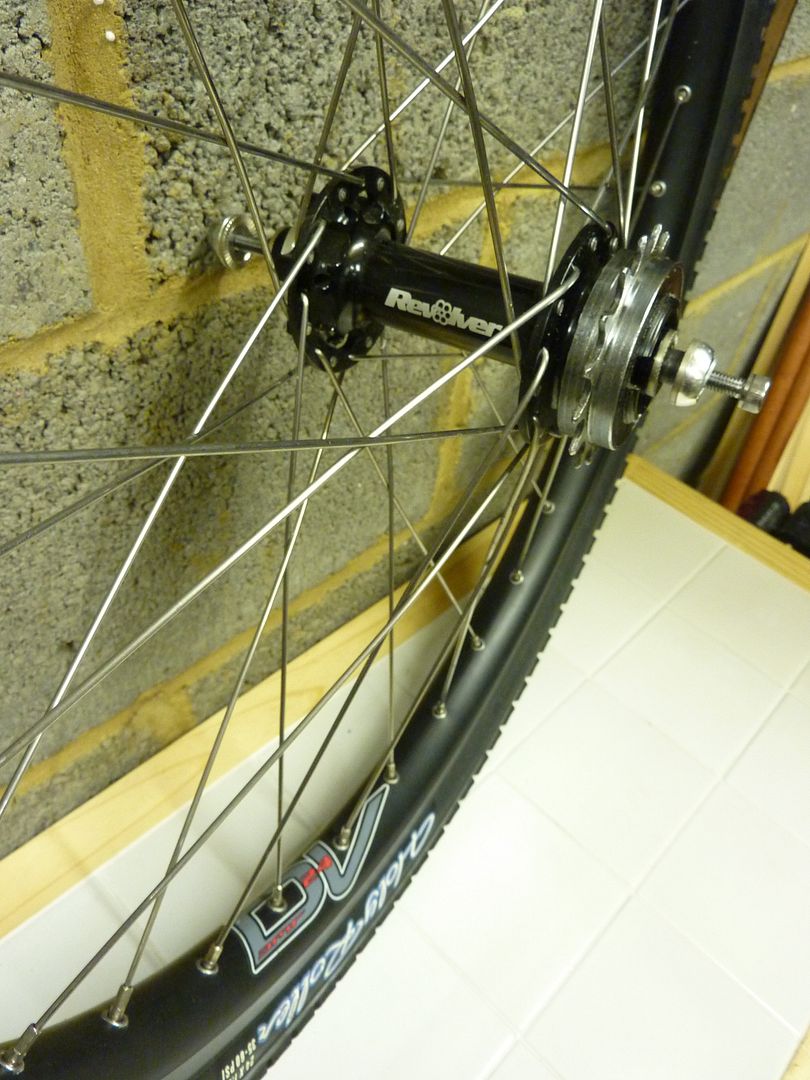 This is currently built as a 24" single speed wheel. It has a DMR revolver screw-on single speed hub on a DMR deevee rim. I also have another rim which I can either sell or build into a wheel. Tyres are Maxxis holyroller 24x1.85". I am selling all parts separately at the moment but will do all as a bundle deal. everything is either as new or in VGC. Tyres £35 posted, rear wheel £50 posted, rim £20 posted or all together £90 posted.
Continental Gravity tyre 26"x2.3"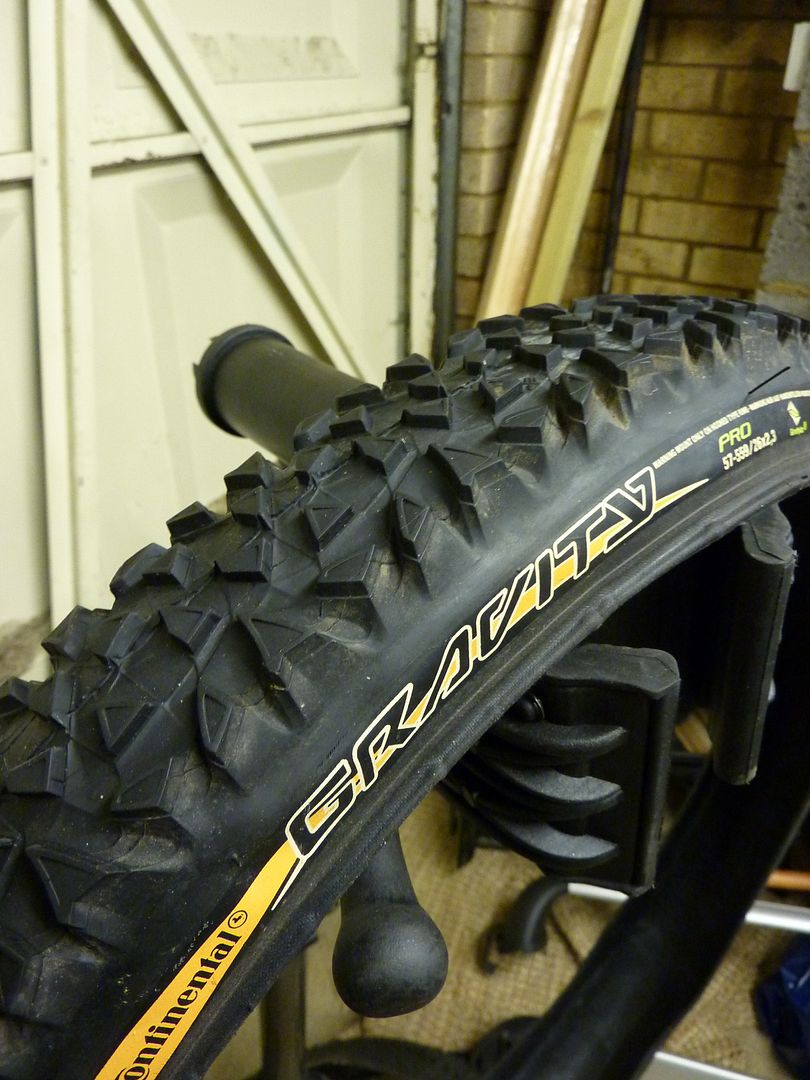 This tyre was used for a brief period before I bought a new pair. It has some light wear to the centre but is otherwise in good condition. £14 posted
Schwalbe Racing Ralph tyre 26"x2.1"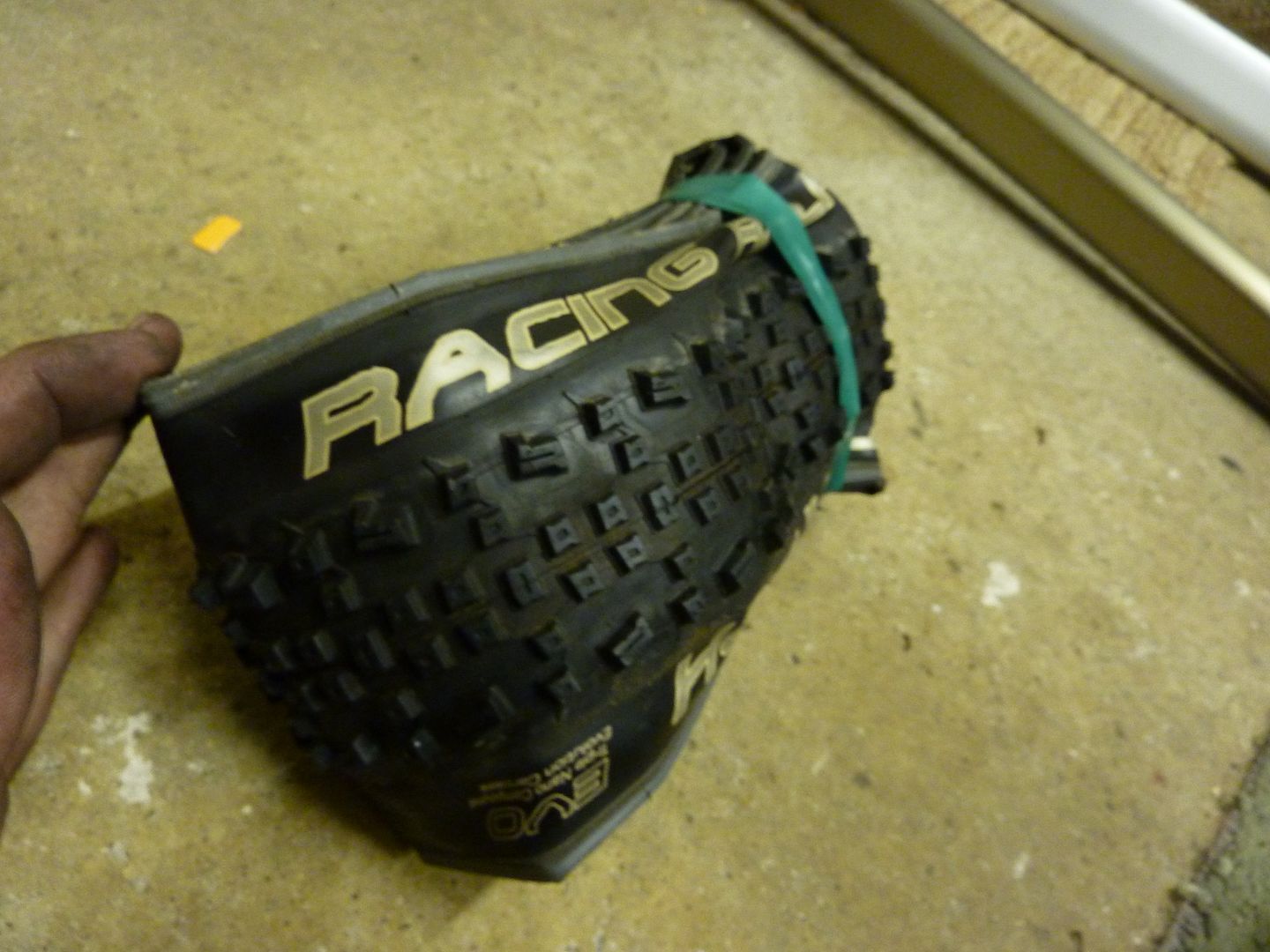 This tyre was also lightly used for one winter season and is again is good condition with little wear. £18 posted
Continental grand prix supersonic tyres 700x23c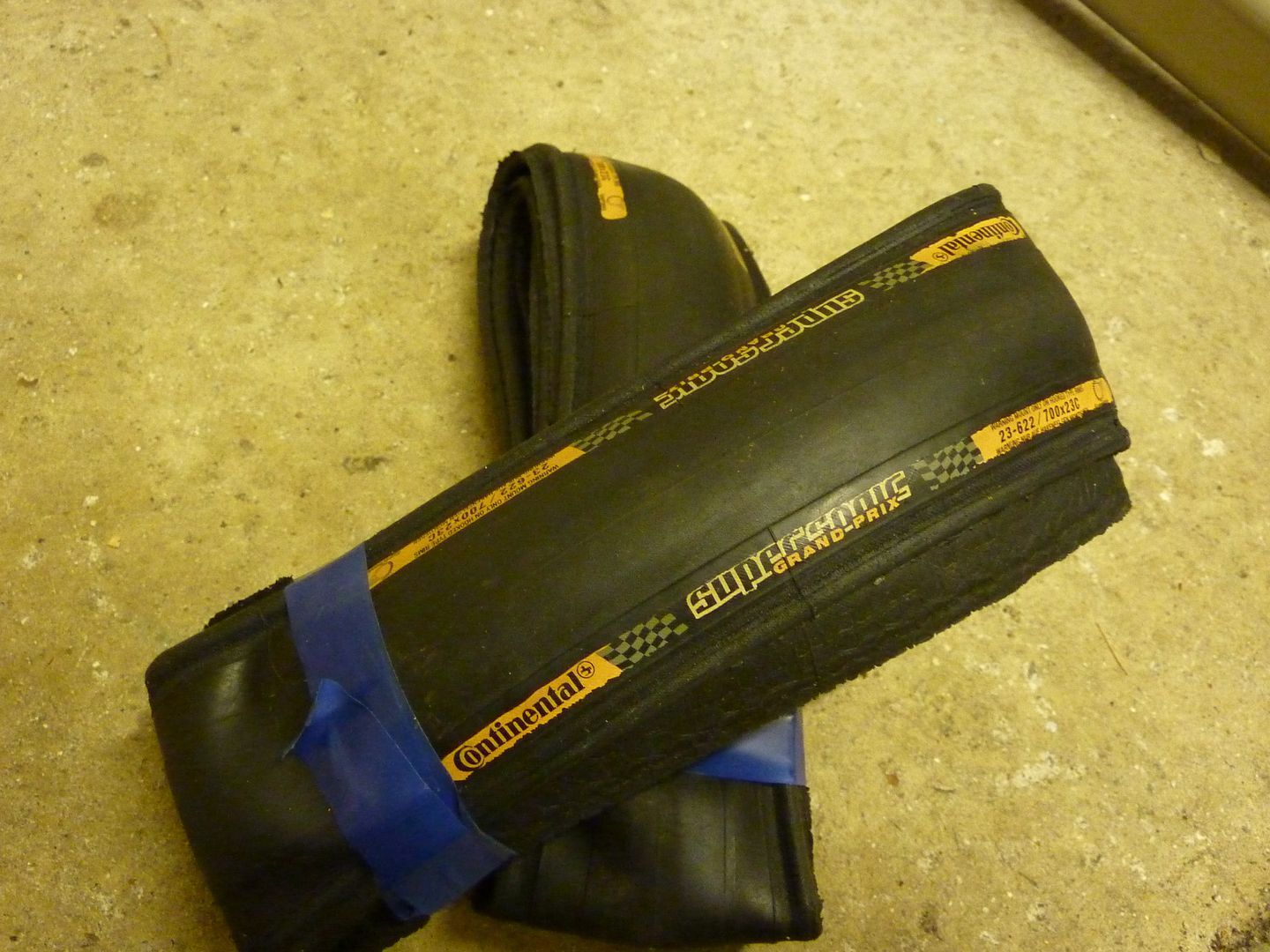 Put on a lightweight road build but taken off in time for winter! These once again have the molding marks down the centre and have seen a small amount of use. Good condition. £40 posted.
Sram Rival front derailleur 34.9mm band
Good condition and 6 months use. £22 posted
Sram Rival front derailleur 31.8mm band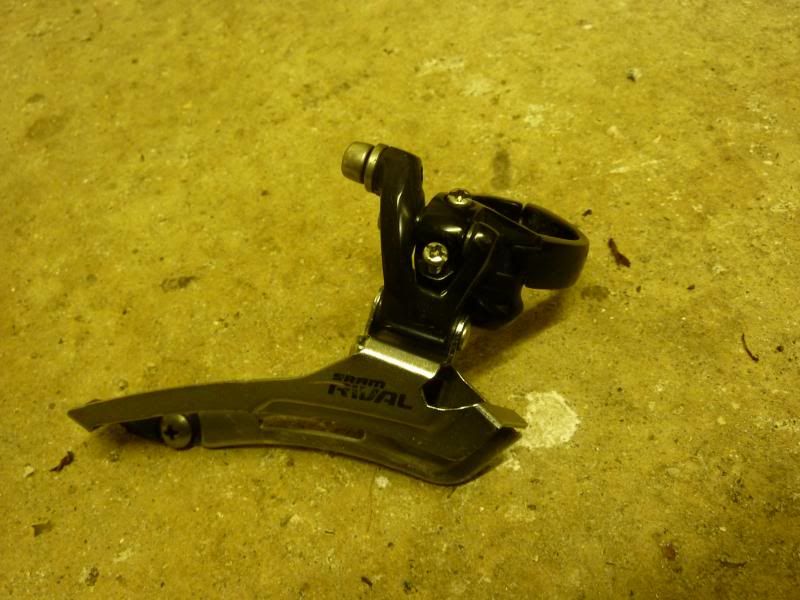 same as above but with the smaller clamp size. a small rub to the 'rival' decal but otherwise good condition
Fizik tundra saddle
Tried when it arrived on my cube but I didn't get on with it. some of the 'tundra' decal has rubbed off from the few times I tried it and there is a tiny mark from mounting on the seatpost but otherwise in good condition. £25 posted.
Magura louise freeride caliper
This is from a set of brakes where I went to a PM caliper. Perfect condition. £14 posted
Please contact me for any further info.
Mat