I bought one of these for myself in 2010, and my wife liked it so much she decided that she was due an upgrade so I bought one for her, you know what they say, tuppence pie costs fourpence. Unfortunately not long after it arrived my wife contracted a nasty chest infection. This was in 2010, just after the Singletrack Weekender. The nasty chest infection turned into a nasty case of pneumonia that left her with Chronic Fatigue Syndrome (similar to M.E). Now we are at the beginning of 2012 and she is of average strength, but not MTBing in the peaks strong, she reckons that is maybe another 8-12 months away. Throughout her illness she kept announcing that she may as well sell this frame, as well as all her MTBing kit. I never agreed to this as I saw it as her being depressed about her illness. When I have bought parts for my bike she has said that I should sell her frame to fund my stuff. Again I didn't want to do that as it is hers, not to be traded for my shiny new stuff. Recently she saw an ad on here for a lovely 2010 Rocky Mountain Element SE. She currently has a RM Blizzard and has always liked RM's. She decided that she would prefer it to the Nic. So now it is for sale for better reasons than before.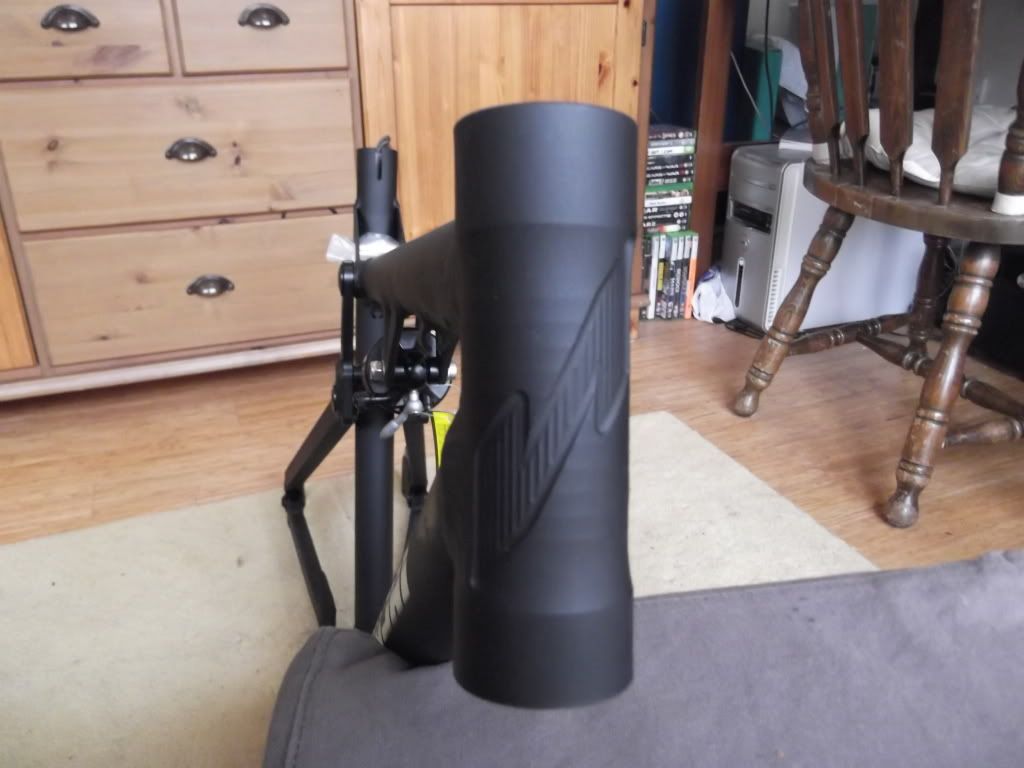 Nice N logo in the head tube.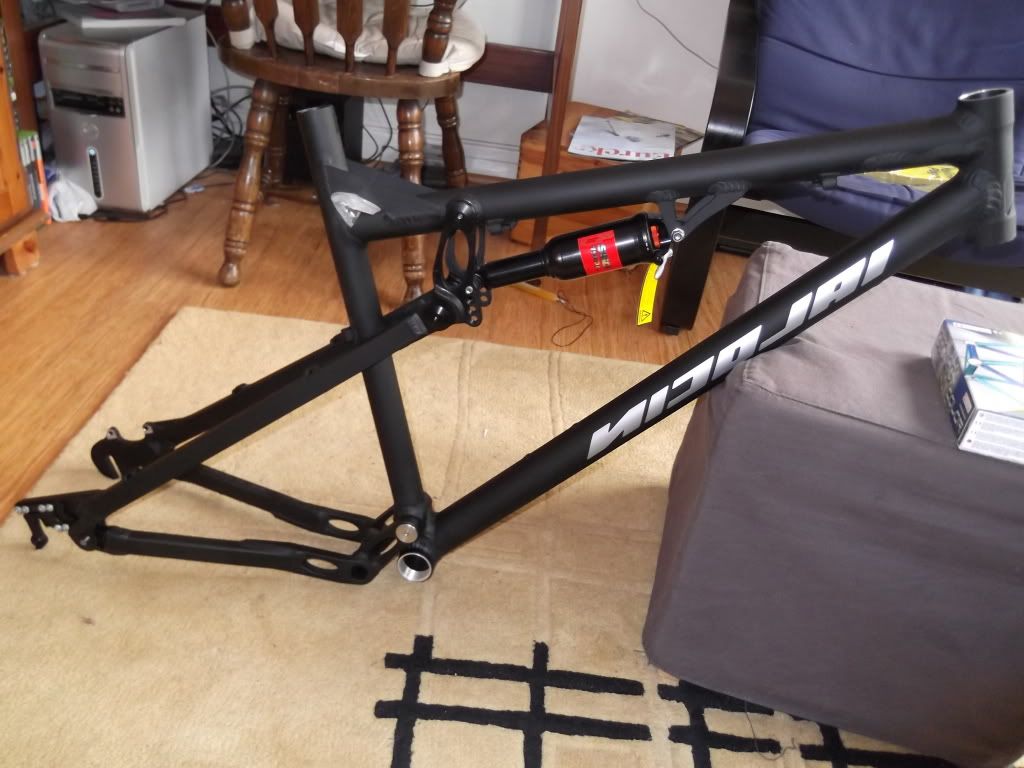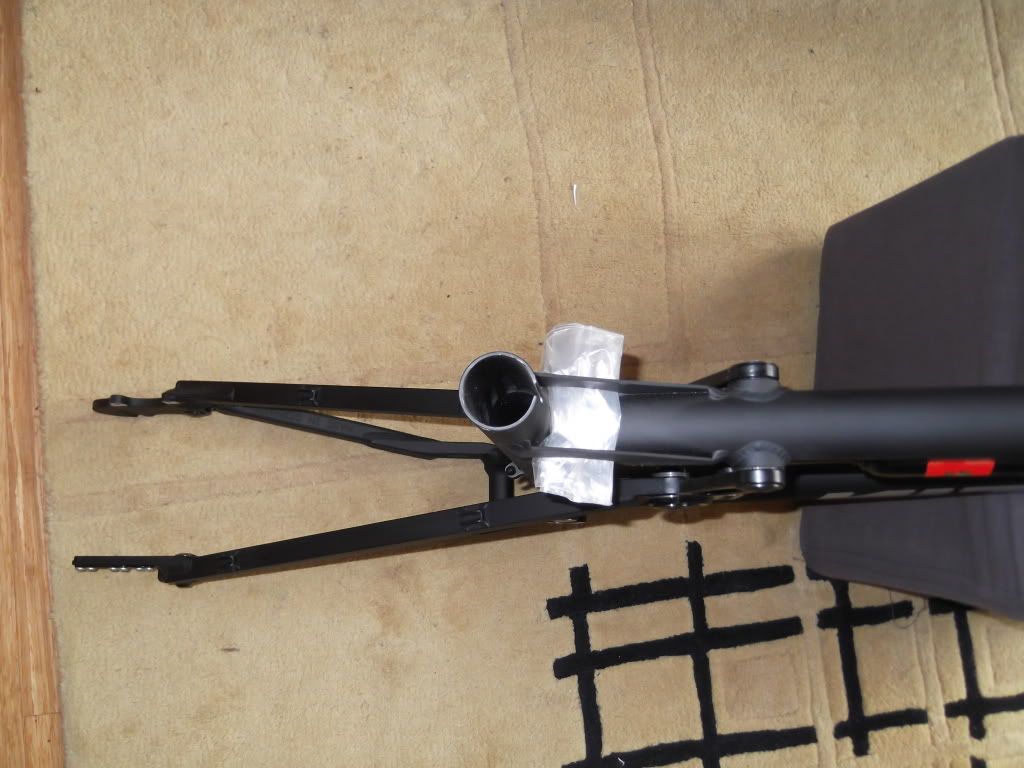 This pic shows that it is unused, no seatpost has been inserted yet.
The CC is not routinely sold by Nicolai anymore, it has been replaced by the AC, purely to handle longer travel forks. Just checked the Nicolai website and the cost of the AC is £1780, exc shock, which is around another £300. This frame with shock as new is £2000. It has a 5 yr transferable warranty. The CC has adjustable rear travel settings from 88mm to 129mm.
My wife wants £1000 for the frame.
I am in Sheffield so if you are local and interested come and have a look.