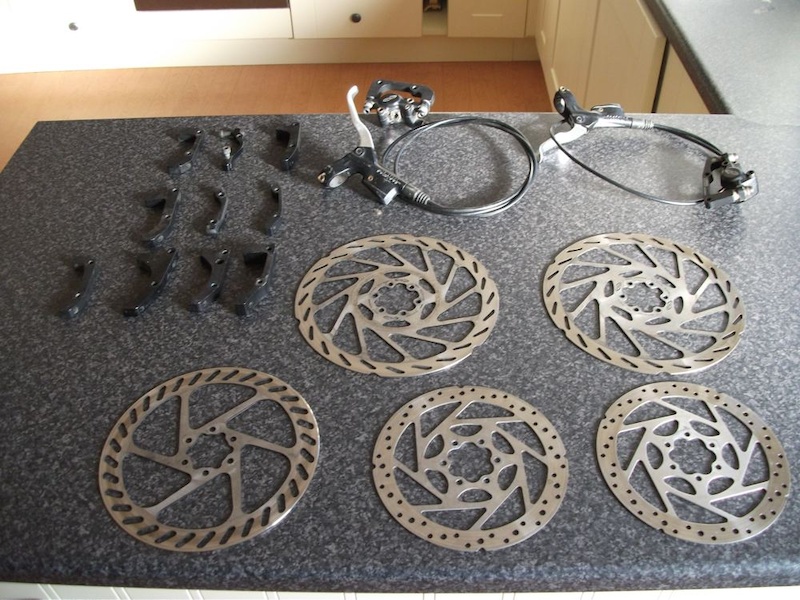 Juicy 3 brakes. Levers have smooth operation. Date on caliper says 2007.
2 x 203mm mounts (F+R)
2 x 160mm mounts (F+R)
Plus other mounts (unsure of rotor size! Think there's a QR20 203 mount in the pile)
2 x 160mm Shimano Deore rotors
2 x 203mm Avid G2 Cleansweep rotors
(And if I can find it, the 180mm rotor)
No pads (somehow lost them?!), but the brakes were working when removed about 12 months ago.
£45 posted for everything (weighs a fair bit with the rotors).