Hi.
I've decided to sell my Industry 9 wheels to help finance a new TT bike (I'm surprised as I really didn't think road riding would be for me, but the speed and all out effort required for TT's has really got me hooked !)
So having finite funds and too many out goings, something has to give and unfortunately, its my gorgeous bling i9 wheels :0(
These have an incredible (almost instant) 3 degree pick up !!
They are built onto Stans 'Arch' rims so are classed as an 'aggresive XC/trail use' rim so pretty damn strong and can handle a fair amount of abusive.
They've had little use and are in great condition, but prior to selling I have stripped these down & removed all internals and bearings. Most were buttery smooth but I replaced the two freehub bearings (with genuine i9 top quality bearings) as they were ever so slightly notchy. I cleaned all internal components and relubed before rebuilding.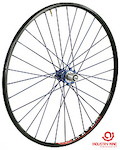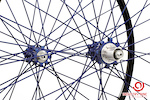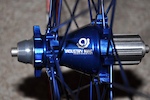 These were over £900 new
I'm after £500 (plus postage).
They are currently set up 15mm front & QR rear but can be converted to just about any configuration of axle fitment with adapter kits.
My lbs has these hanging on his wall for sale for me (and as a bit of shop bling ;0) but (I stupidly) didn't take any photos of them before dropping them off, I will try and either get down there or get him to take some & forward them to me if anyone is interested in them.
Regards
Michael
PS. Possibly interested in PX for some TT wheels of similar standard.