Hope Tech M4 Brakes, front 90cm and rear 150cm hoses. Very clean, come bled with plenty of pad left, organic front and kevlar rear SSC pads.
Currently with gold upper reservoir caps, but come with black ones if you don't want that bling.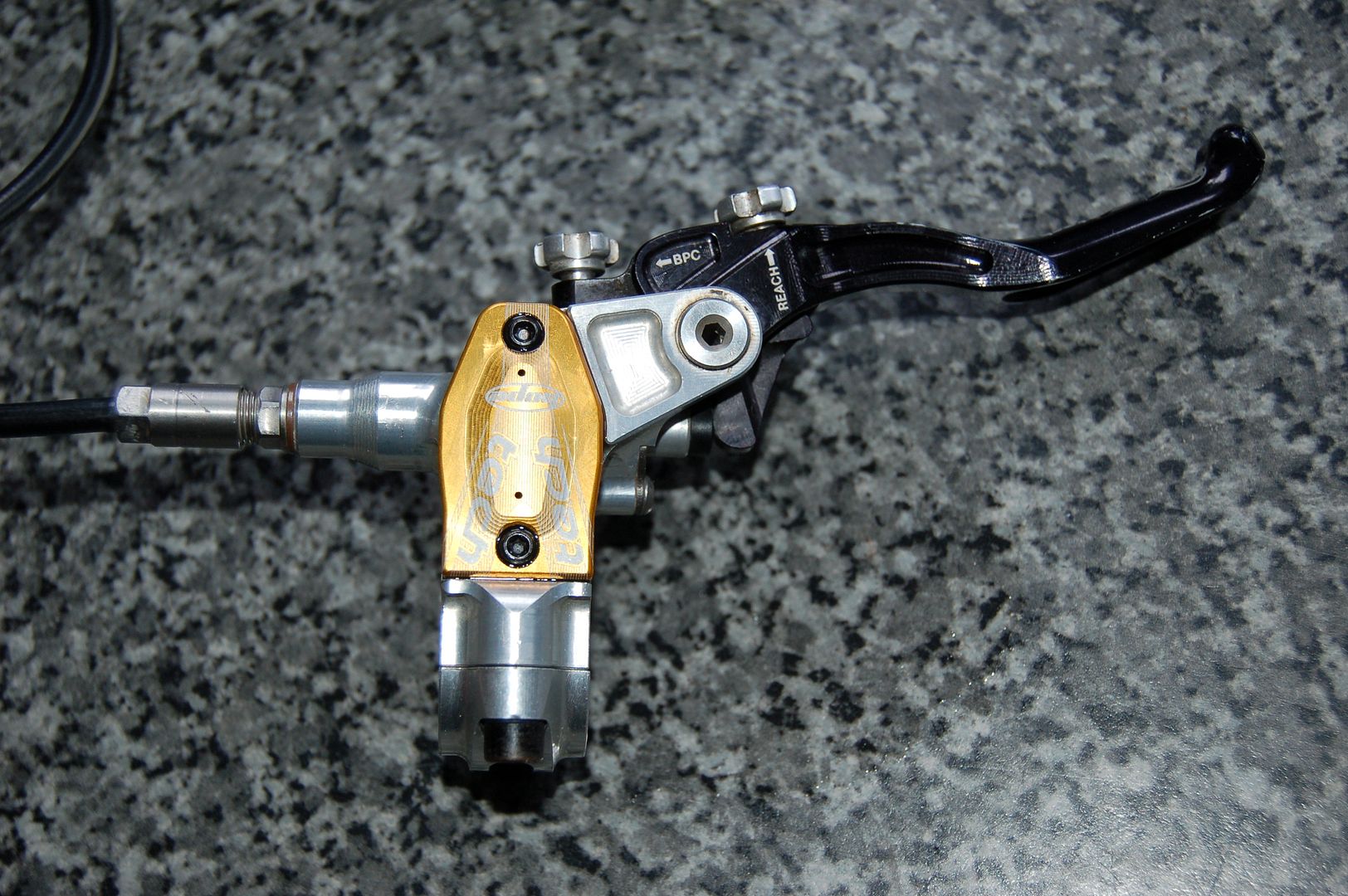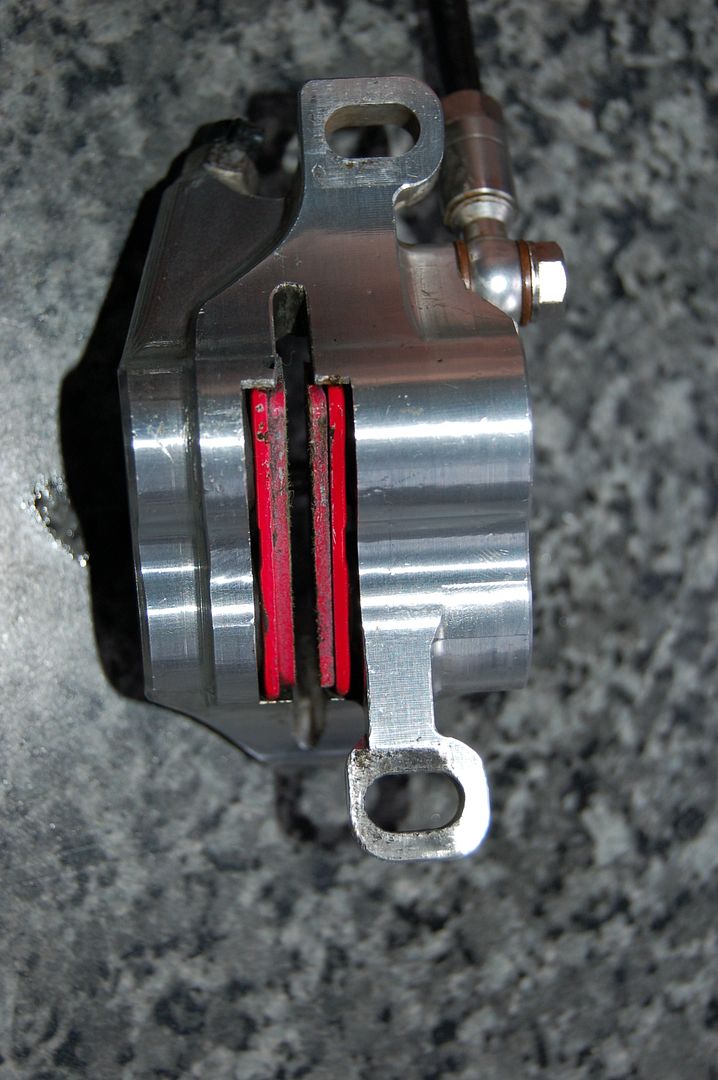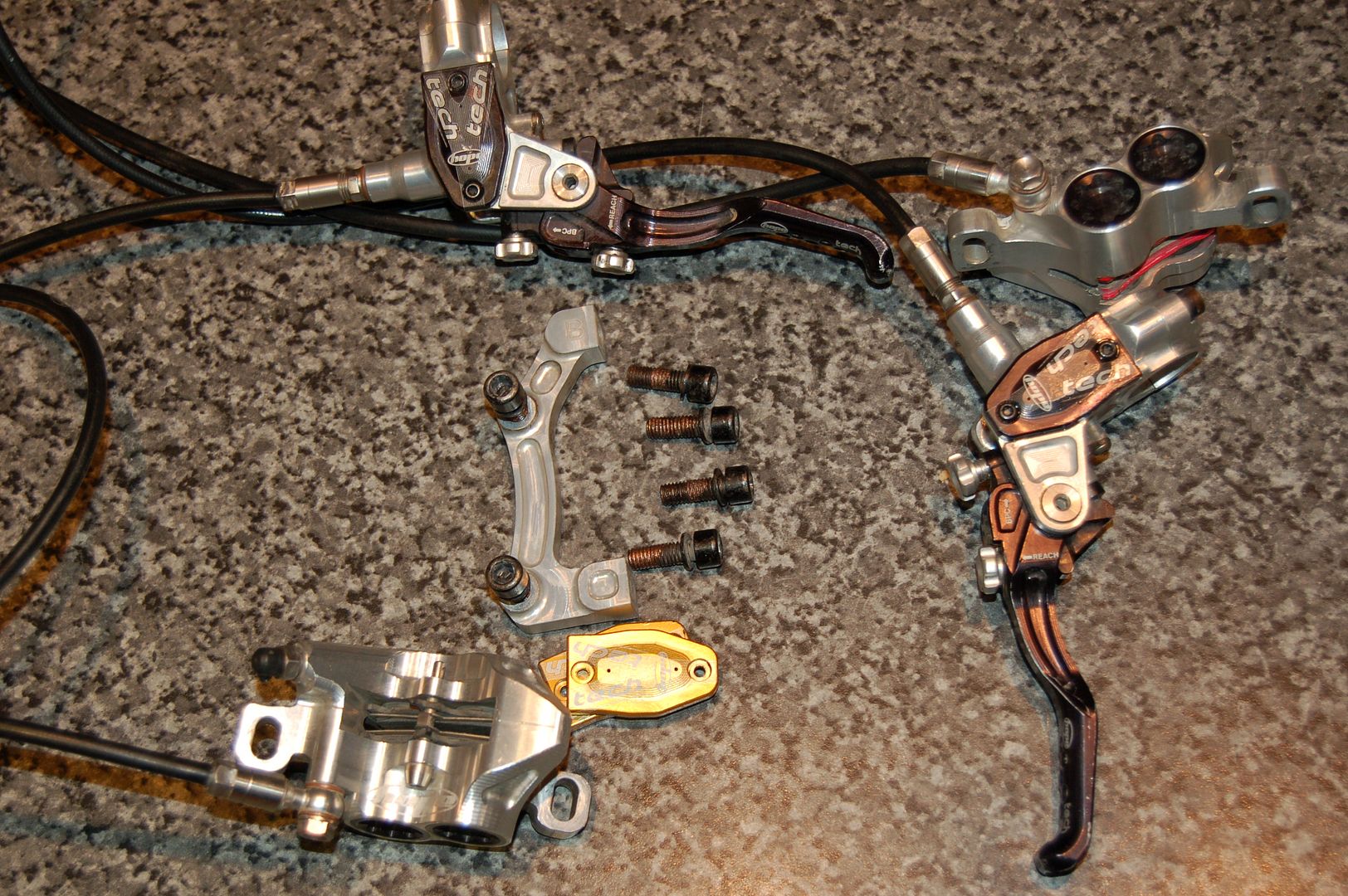 Both brakes, spare reservoir caps and a Hope B mount (to mount 183 rotor on IS frame) for £185 or sensible offers.
Gold floating Hope rotors 183 and 203 in great condition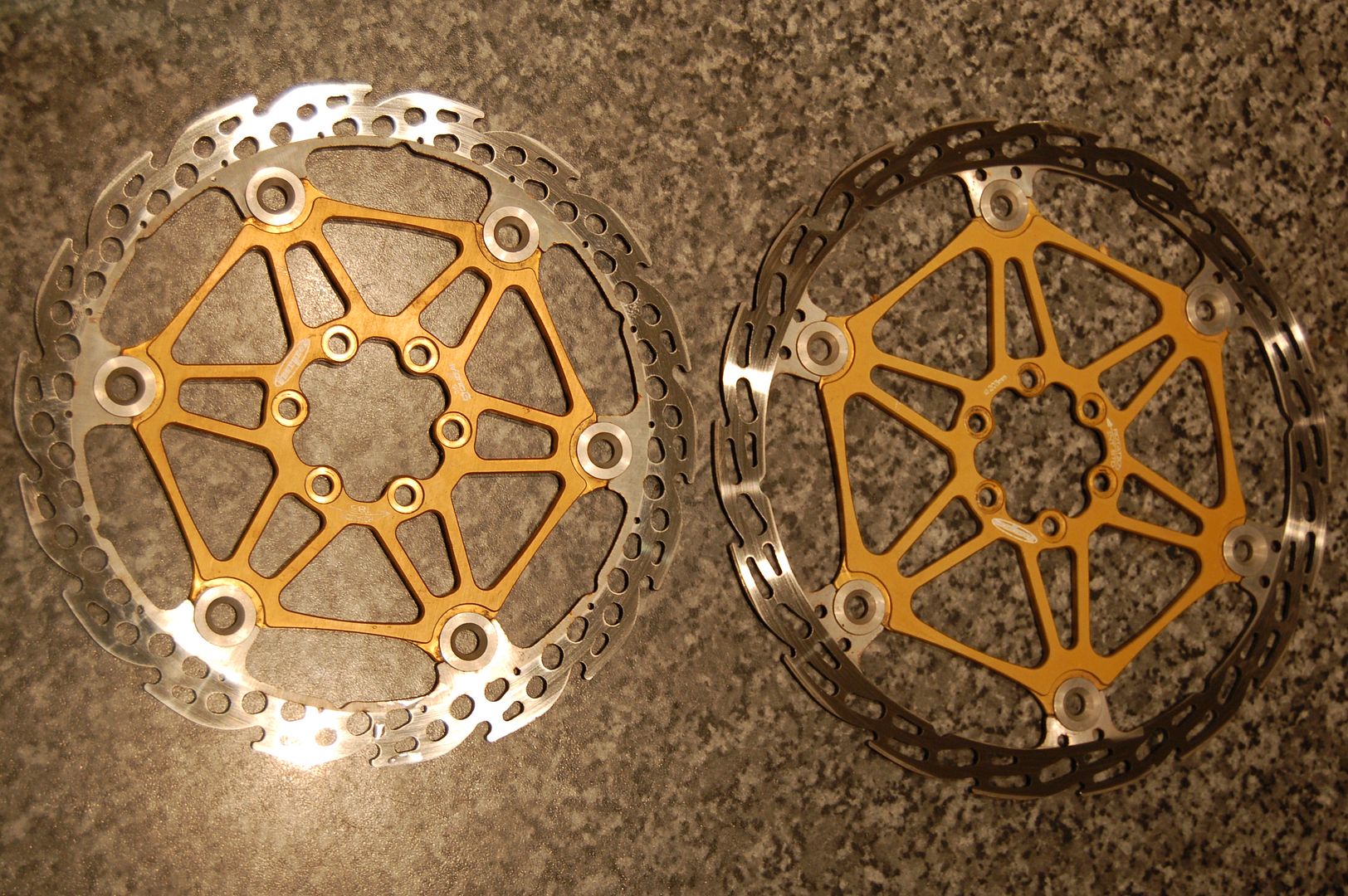 £45 posted, or again, sensible offers.
A fine Magura Thor 140 AM 2010 fork in good condition, marks to lowers as expected, but unmarked stanchions. Straight 1 1/8 steerer 180mm long, and 20mm maxle. These are air sprung forks with on the fly travel adjust from 100mm to 140 via the handlebar mounted Flight Control, so are great for slack HT bikes that need better climbing geometry. They also have a crown adjust lockout with platform compression damping (Albert Select) They are extremely tuneable, robust with the double crown arch and very plush. I'm after £180 posted but will consider sensible offers.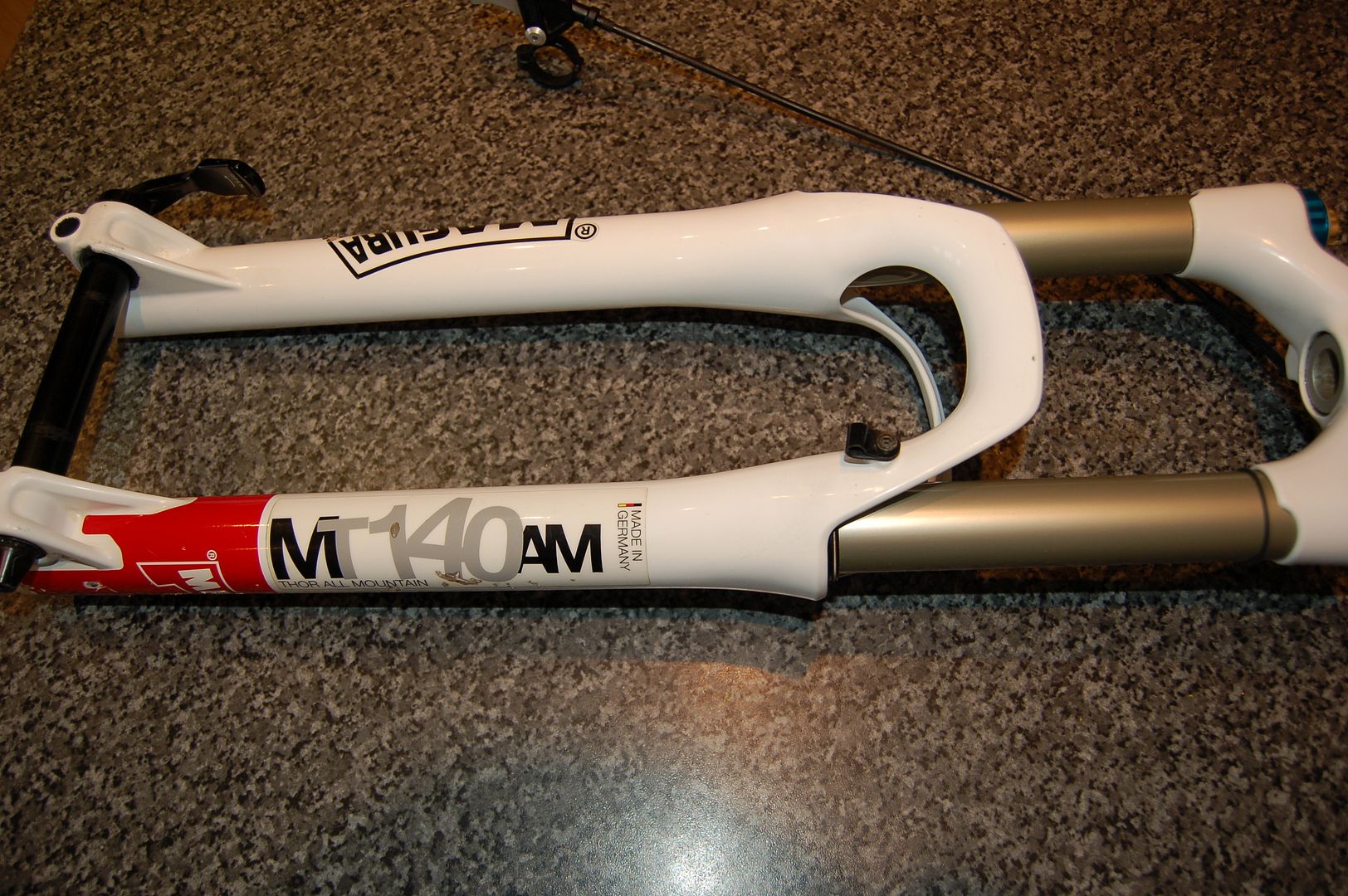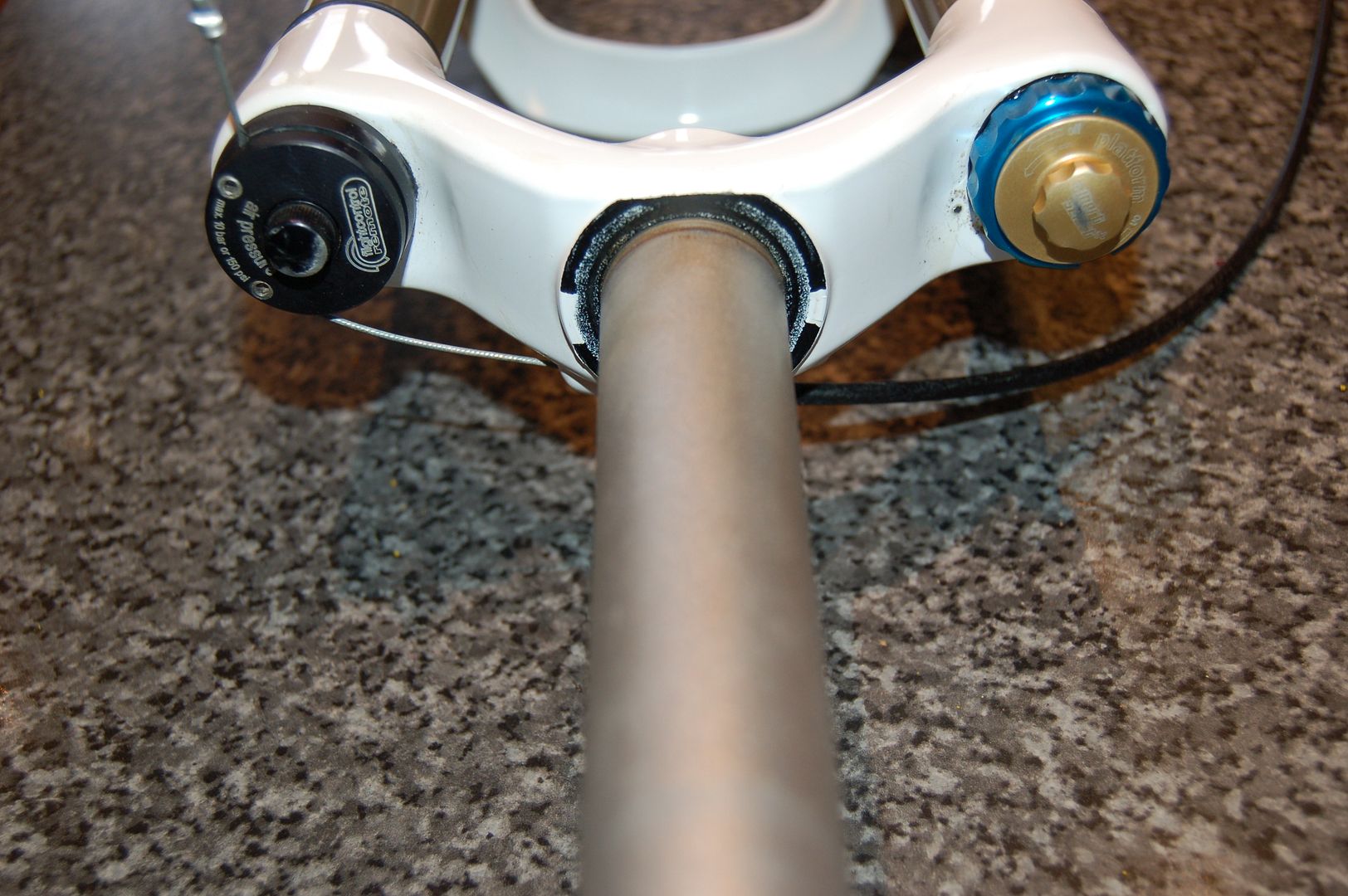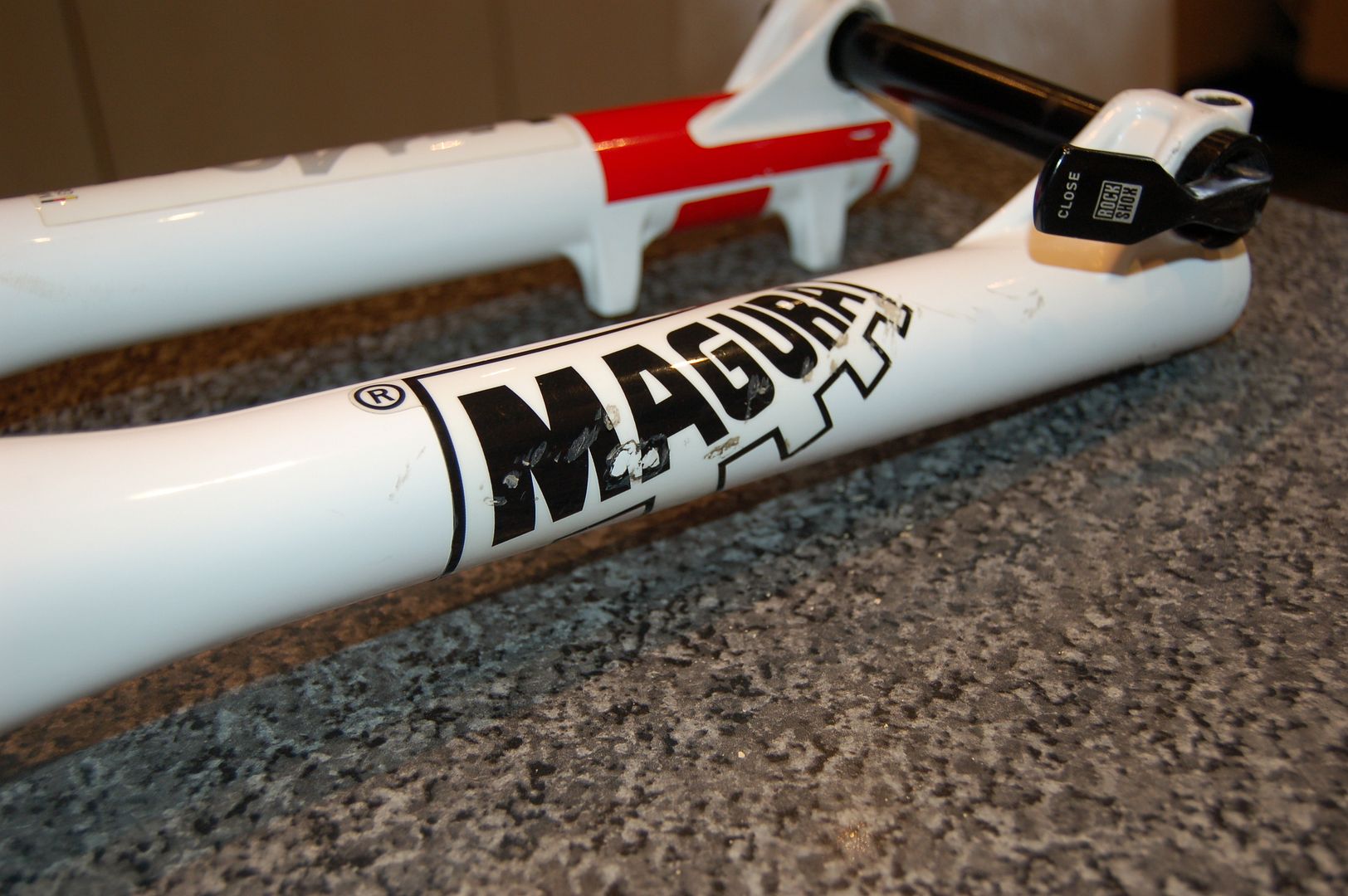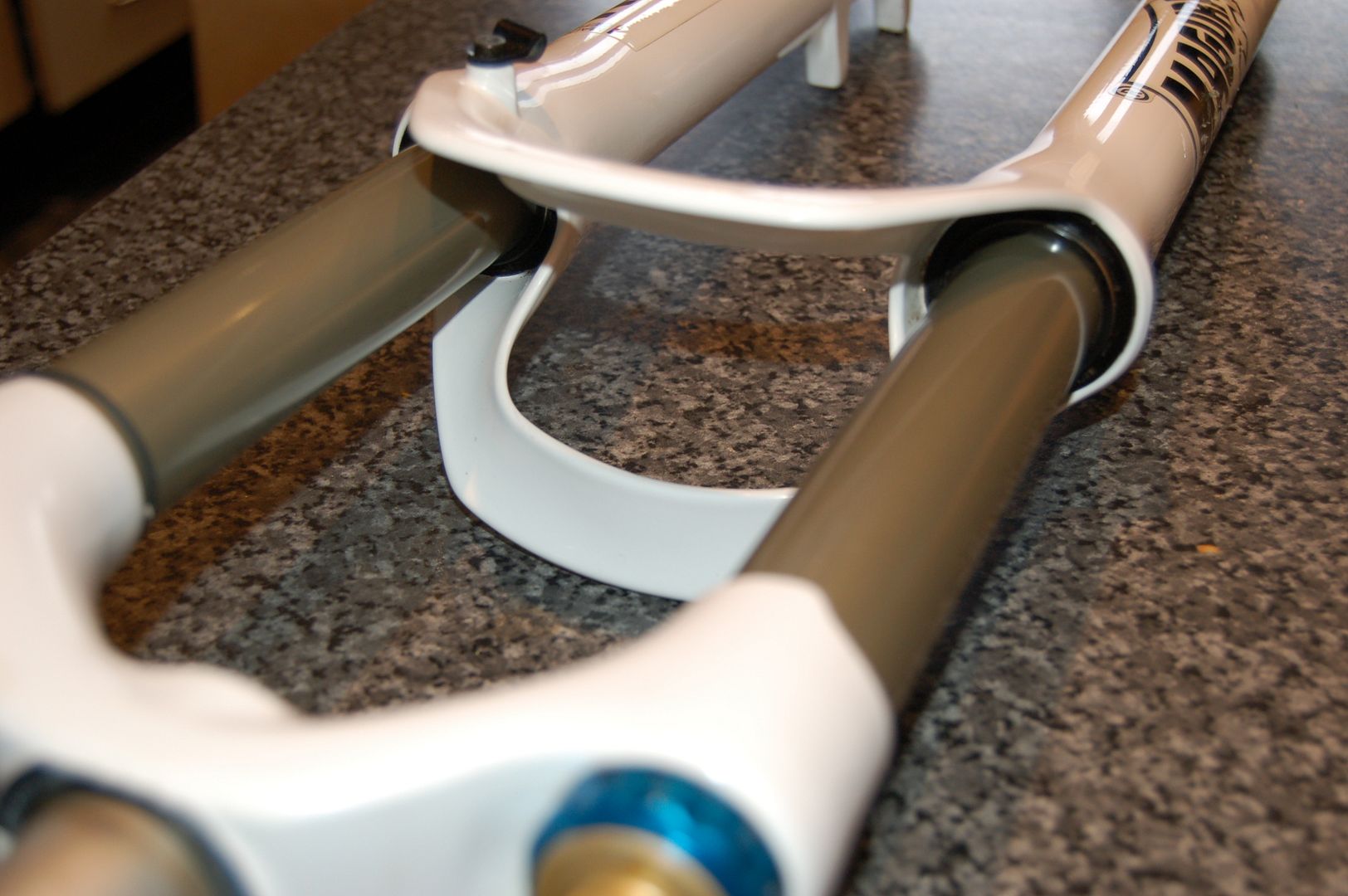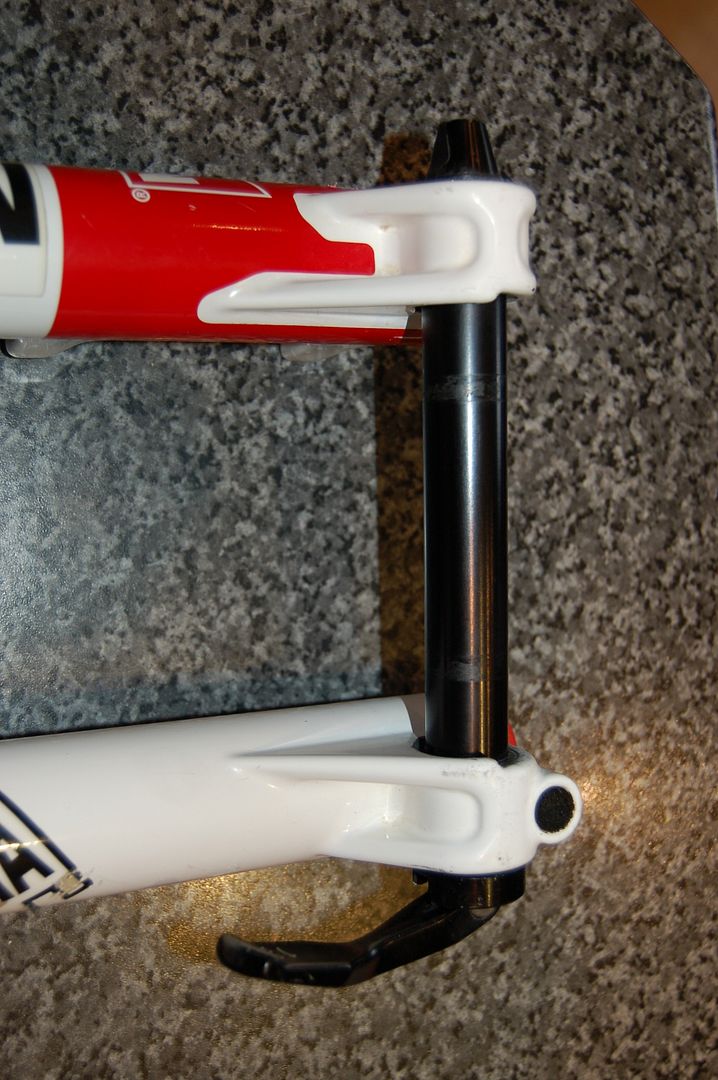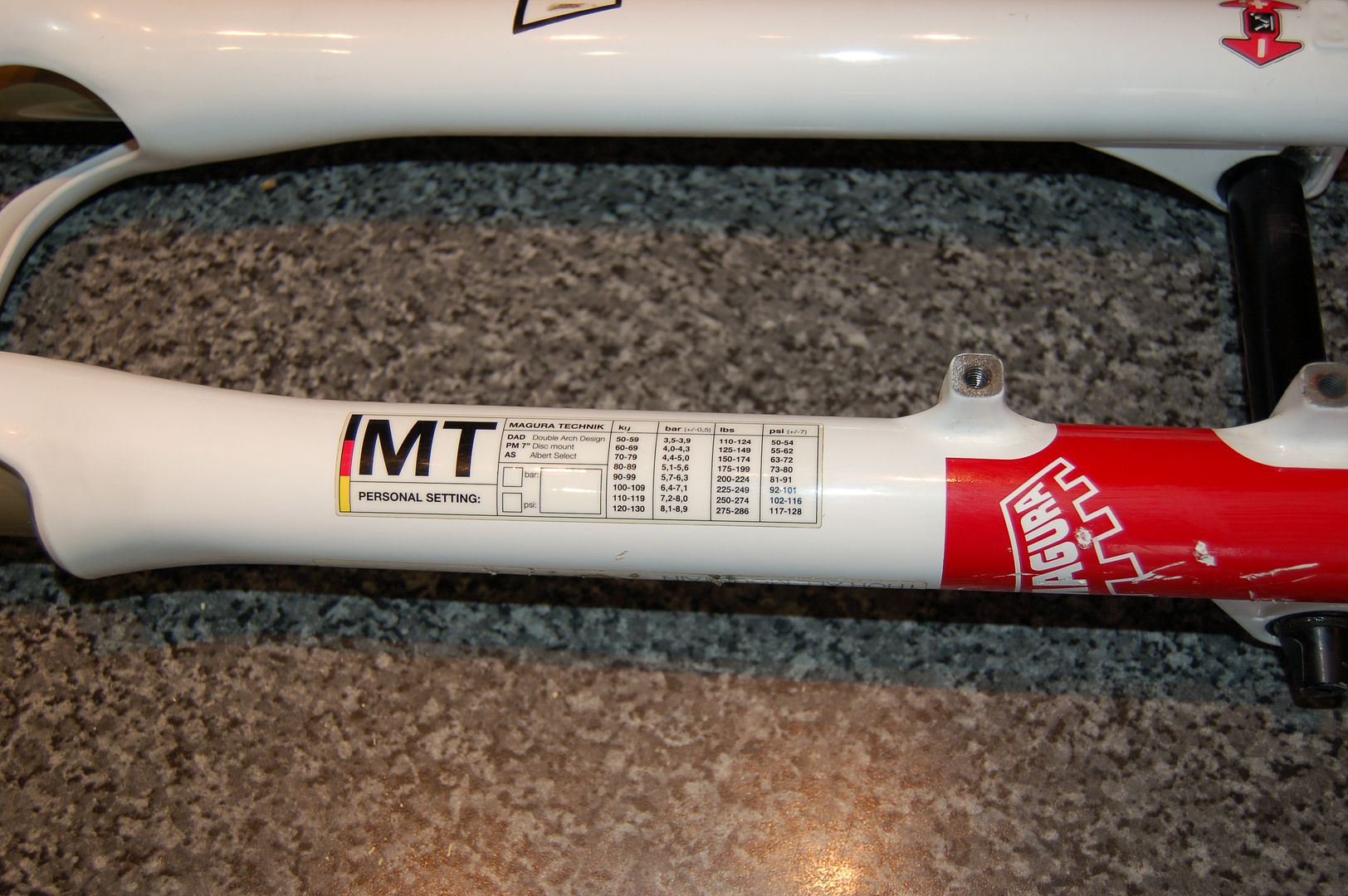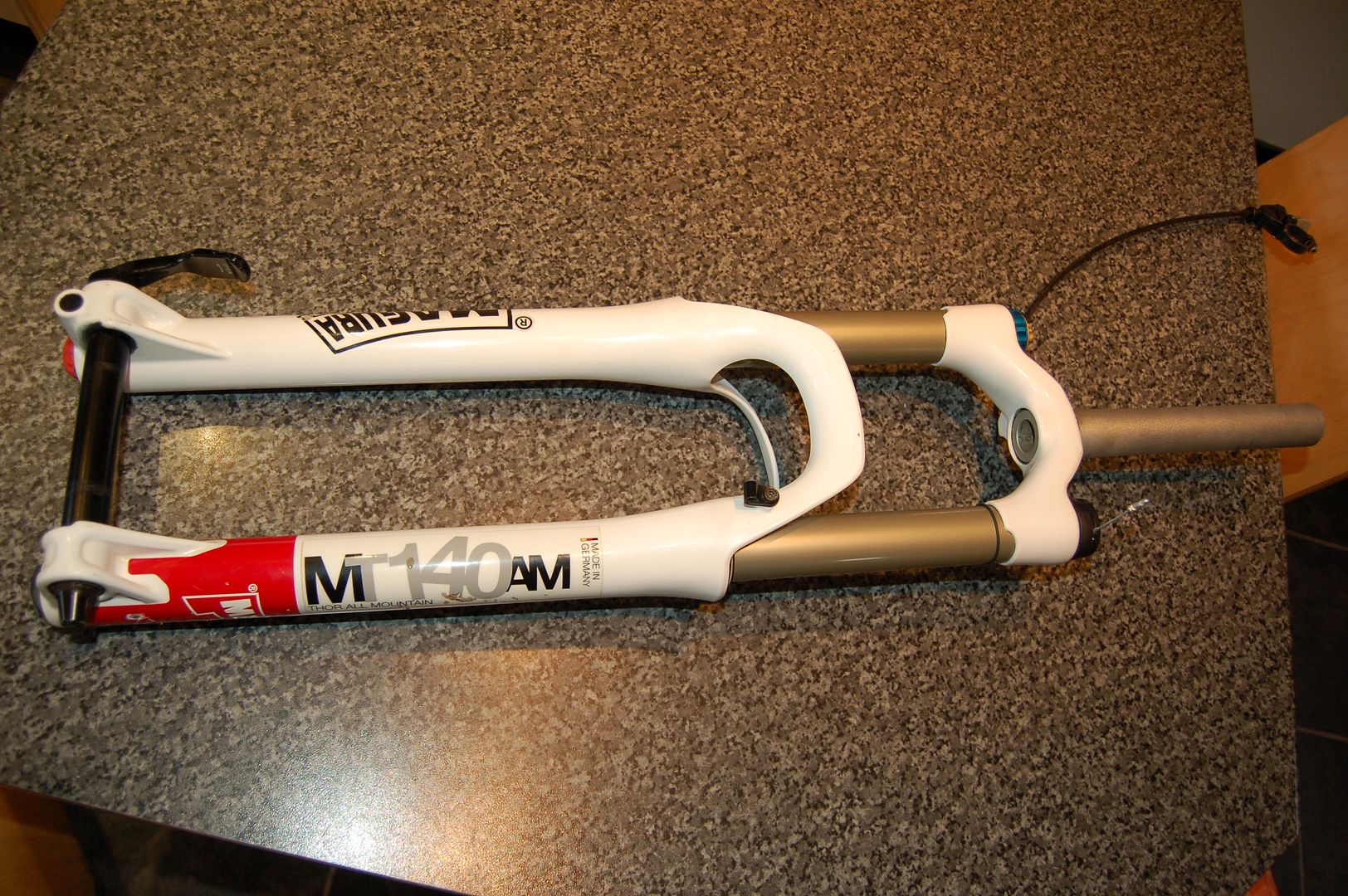 Email wholestonedave AT aol DOT com