Hey all.
I have for sale (prices include shipping, offers welcome, you cover paypal costs):
A pair of folding 2.35 Kenda Blue Groove tyres with less than 10 miles on them. £20.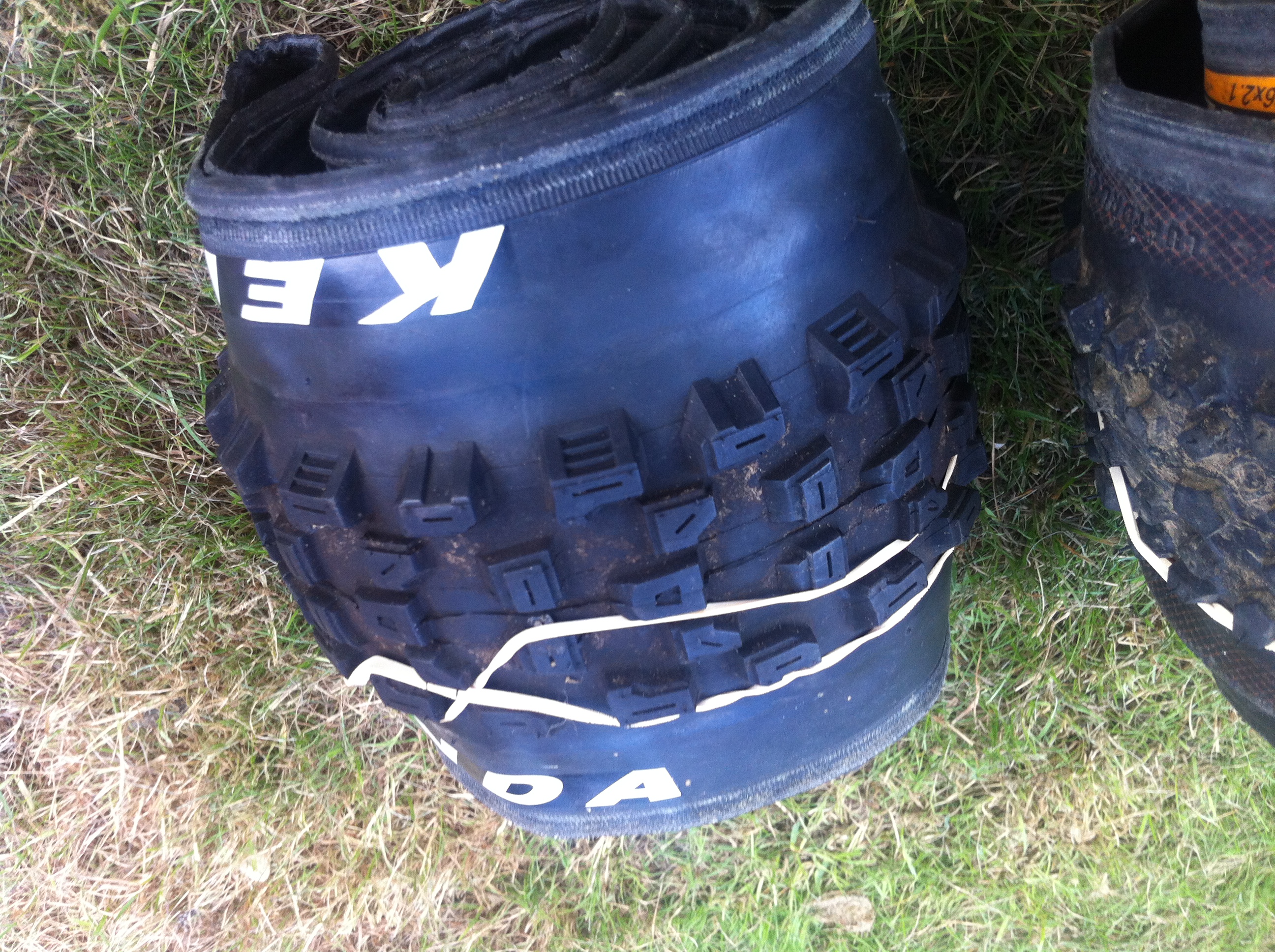 A set of Hope Pro 2 wheels on Mavic 717s (maybe 719s, will measure!) with thru axles end caps and Superstar thru axles. Tyres and cassette not included (but also for sale when I get round to listing them!). £155.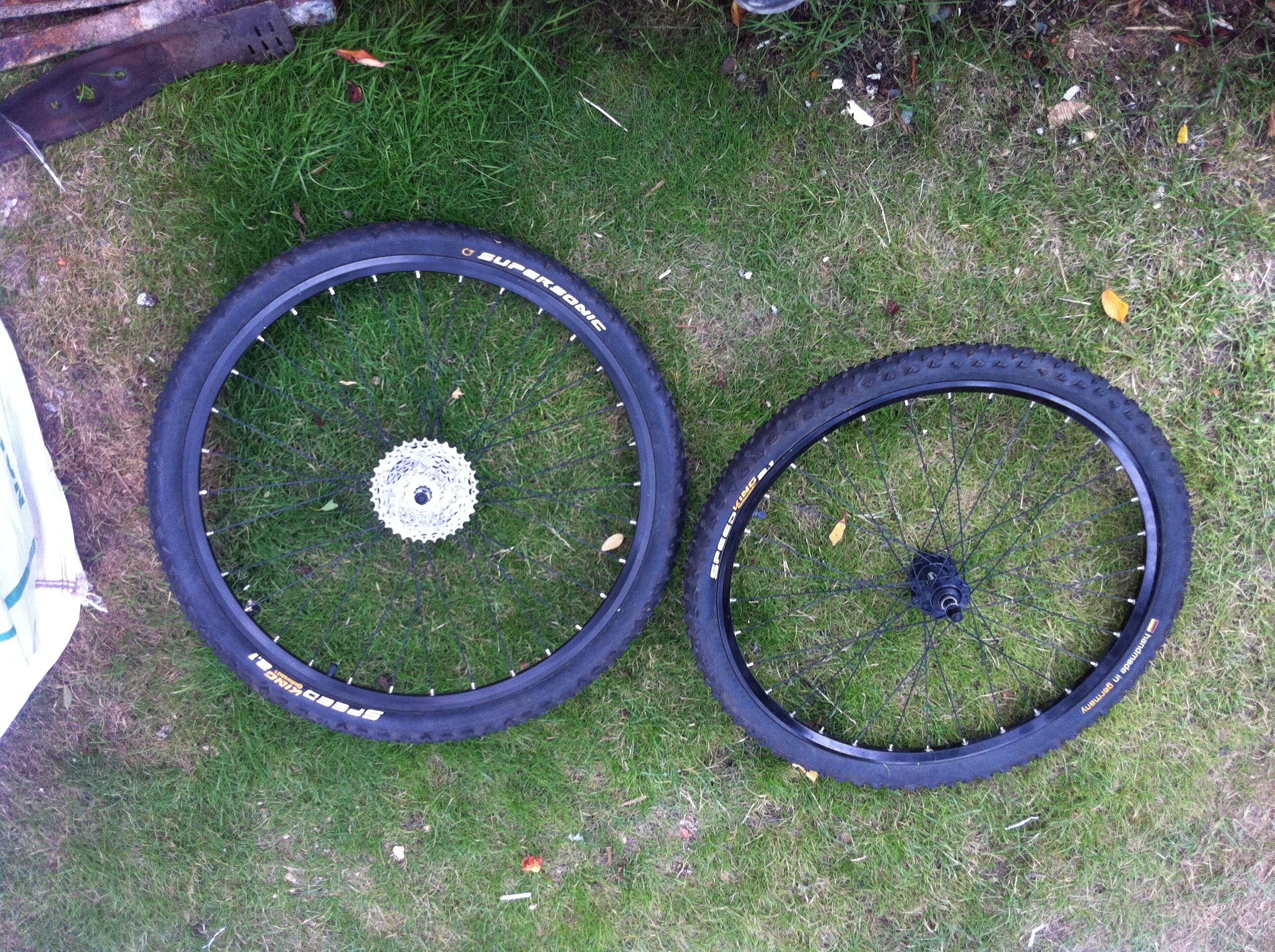 http://www.grassmoon.com/IMG_5691.JPG
http://www.grassmoon.com/IMG_5692.JPG
http://www.grassmoon.com/IMG_5693.JPG
http://www.grassmoon.com/IMG_5694.JPG
http://www.grassmoon.com/IMG_5695.JPG
http://www.grassmoon.com/IMG_5696.JPG
http://www.grassmoon.com/IMG_5696.JPG
http://www.grassmoon.com/IMG_5697.JPG
http://www.grassmoon.com/IMG_5690.JPG