Complete wheel set available, looking to sell outright or swap for same set up on Flow rims. Doing less racing these days so happy to sacrifice a bit of weight for a bit more stability.
I'm looking for £240 posted
Black straight pull hubs for added strength and less flex. DT competition spokes and brass nipples. Arch Ex rims are light and strong for heavy xc and trail use. Rims set up with Stans yellow tape and valves ready to be run tubeless. Any tyre goes on first attempt with just a track pump. Hubs are unmarked.
Rear hub is three weeks old after a bearing collapsed and Hope replaced it FOC. Front is just over a year old and still smooth and true. Slight fading to decals on both wheels and the odd stone chip but nothing to be concerned about. Both wheels supplied with QR end caps only as I will need the 15mm spacers for the new wheels.
Asking price includes postage within UK, any questions please just ask.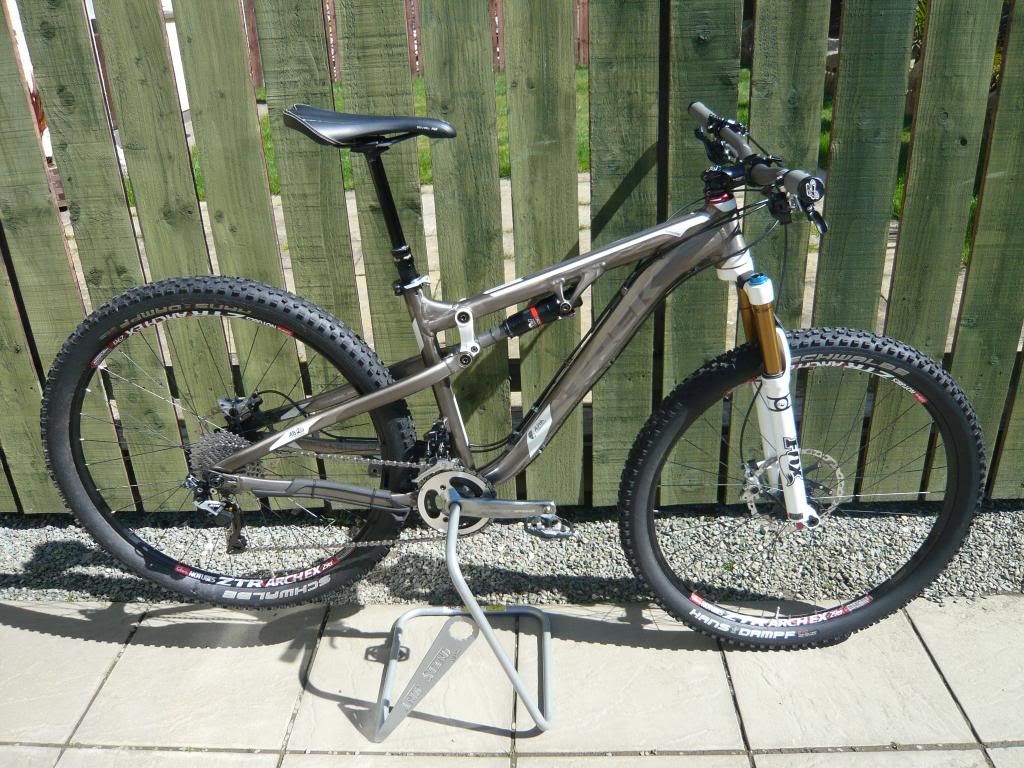 Wheels seen in the above pic of my Rumblefish, can send more close ups upon request. Please email me robinarnold69@hotmail.com
Rob