A new purchase means that my beloved Heckler has to go.
I purchased the bike new and it has been my main trailbike through various iterations since, though used little in the last couple of years due to the arrival of a small person. Not used for downhilling or jumping, just bombing around the place.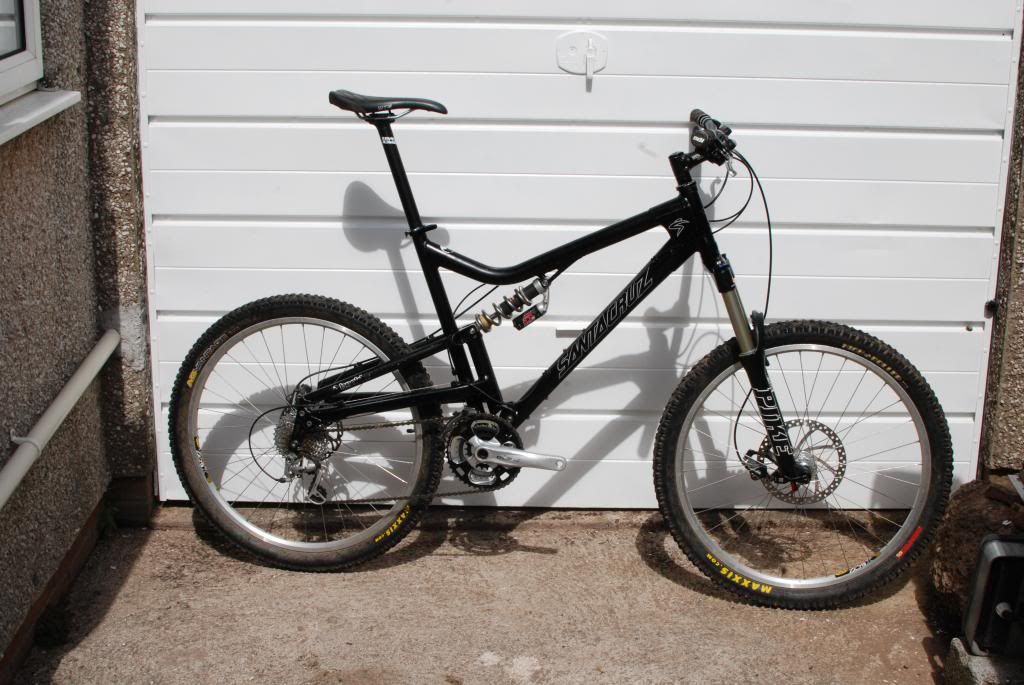 The details:
XL frame with 5th coil shock, 350lb Ti spring (good for 75kgish rider).
Pike 454 forks with 20mm Maxle, coil sprung 95-140mm U-Turn.
Handbuilt wheels Mavic 719 on Hope ProII front and XTR rear.
Transmission a mix, but XT rear mech and chainrings on Deore cranks.
Brakes are super-reliable Deore hydraulic with 203mm rotor front and 160mm rear.
Seatpost and saddle a few rides old as swapped from the new bike.
The pivot bearings were replaced about six months ago, so on previous reckoning have another 5 years until they'll need replacing again! New pivot hardware on the shock fitted last week.
I also have a spare 5th shock included as I purchased a whole unit second hand to get my hands on the ti spring. Also a spare dropout/mech hanger and 350lb plus 450lb steel springs, all included. There is the usual amount of paint rub for a bike of this age.
I'm just outside Bristol but would be willing to look into postage if you needed, or could probably do something to arrange local delivery.
I'm thinking £575ish, but open to a sensible offer.
Any questions there's an email address in my profile.
Hi-res pictures here: http://s1077.photobucket.com/user/Austen_Cook/library/Heckler?sort=2&page=1