All prices are posted. Standard (non-gift) Paypal is fine but buyer covers fees.
GoPro HD Hero 2 with Chesty & SD
GoPro HD Hero2
Selection of sticky mounts and arms
All standard cables
Chest mount harness
Sucker mount for windscreens etc
£180 Posted
Shimano SLX Double Cranks
Shimano SLX Cranks (Double & Bash).
Usual footrub on the crankarms, but otherwise in great nick.
£65 posted.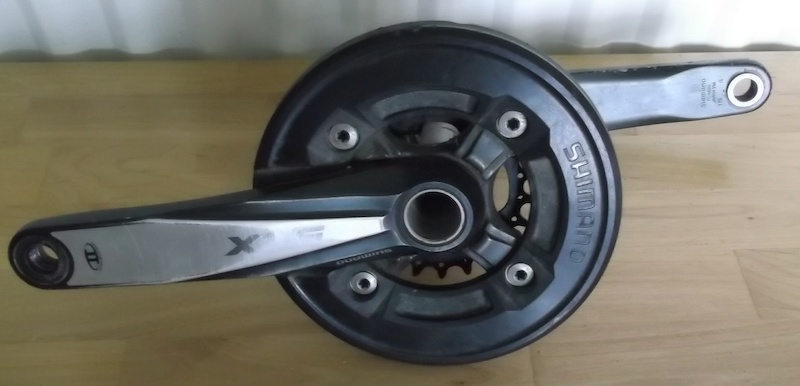 Hope Floating Rotors / Standard Rotor
Hope Floating Rotor 203mm - £25 Posted
Hope Floating Rotor 183mm - £22 Posted - Sold
Hope Floating Rotor 160mm - £20 Posted
Other Standard Rotor 183mm - £15 Posted
450 x 2.5 Coil Spring
£15 Posted
Blakspire Stinger (ISG05 - New / BB Mount - Used)
ISG05 (New) £20 Posted
BB Mount (used) £13 Posted
SLX 3x9 Shifters
Includes the bar mount, it was just too cold to go to the garage and get it when I was taking the pic's!
£25 Posted
Front Hub
£20 posted
Taken from a downhill wheel that came on my Myst. Bearings all smooth, I just never got around to rebuilding the wheel after taco'ing it.