Hi all,
Having a clear out and come across some gems that can hopefully find a home on here. I've got 6 pairs of goggles somehow! Two pairs of Snow and 4 Bike. Some shiny Gold KCNC Skewers, FUNN DH bars and Giant carbon XC jobs, 5.10 Maltese Falcon shoes and some Shimano DX ones too. Plus a few other bits and bobs.
First up the goggles:
Oakley Crowbar ski/snowboard goggles with persimmon lens. These have been used for one trip and are in great condition, a couple of marks on the lens but these can't be seen when in use. Great goggles with a cloth bag too - £40 posted

Fox MTB goggles. These were made by Oakley for Fox, the lens is pretty scratched but spares are only a few quid. Plenty of life left in them - £10 posted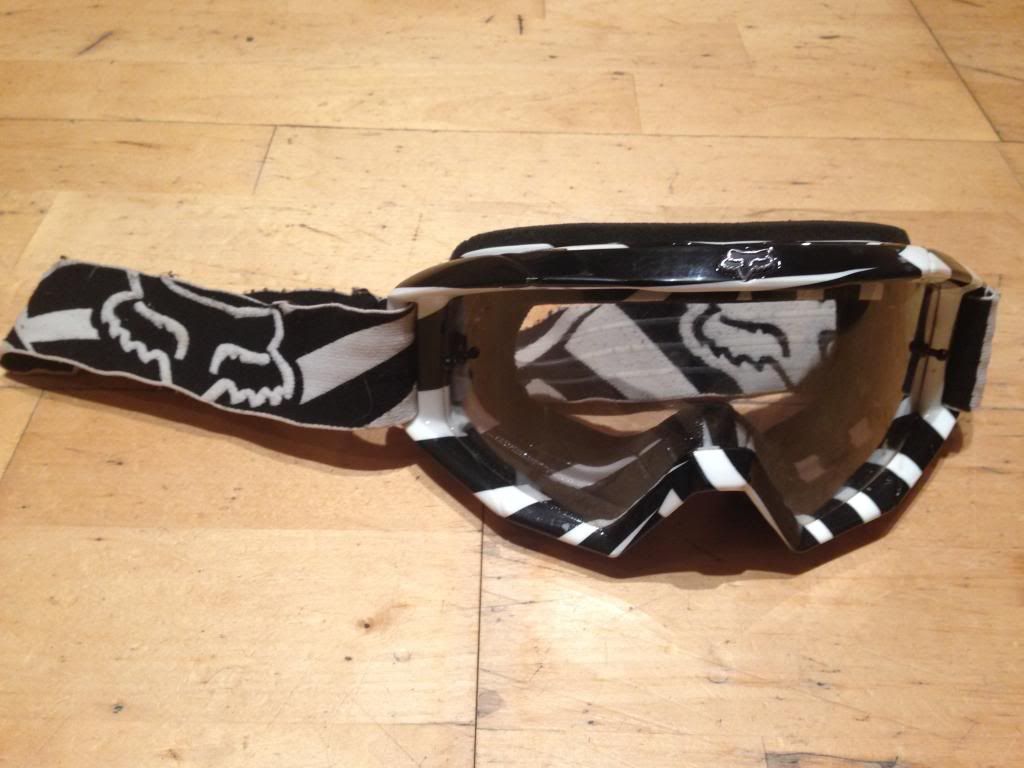 Blur B2 MTB goggles. Decent goggles from Blur, seem to have lost the lens but again easy and cheap to replace. Good nick and just need a lens - £12 posted

Smith Intake Sweat X Goggles. Top goggles from Smith, in need of a fresh lens but still in a useable state. Used but still with life in them - £15 posted

Spy Optics goggles, these are simple goggles with quite a small frame. Again a fresh lens would set them up great - £8 posted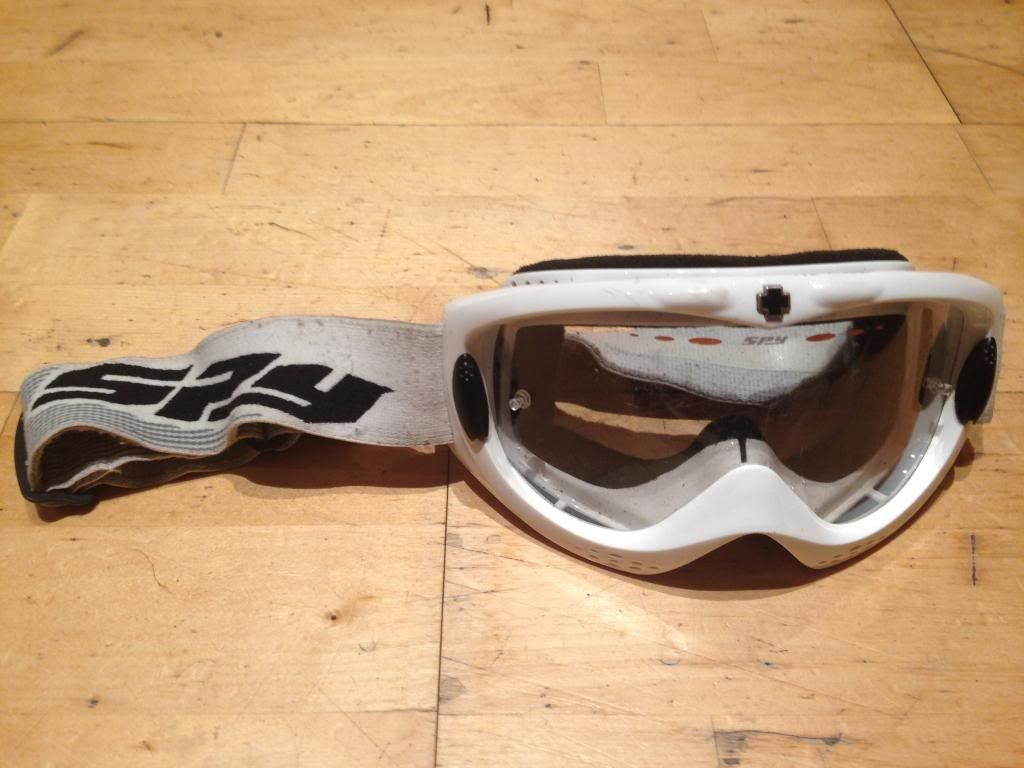 Giro Station Snow goggles. Brand new and unused these have a purple mirror type lens, even though it looks black in the photo! - £25 posted

Goggles done, got a couple of pairs of shoes I don't use anymore. First up a set of 5.10 Maltese Falcons, used once UK Size 9. The cleat rubber section has been removed. £45 posted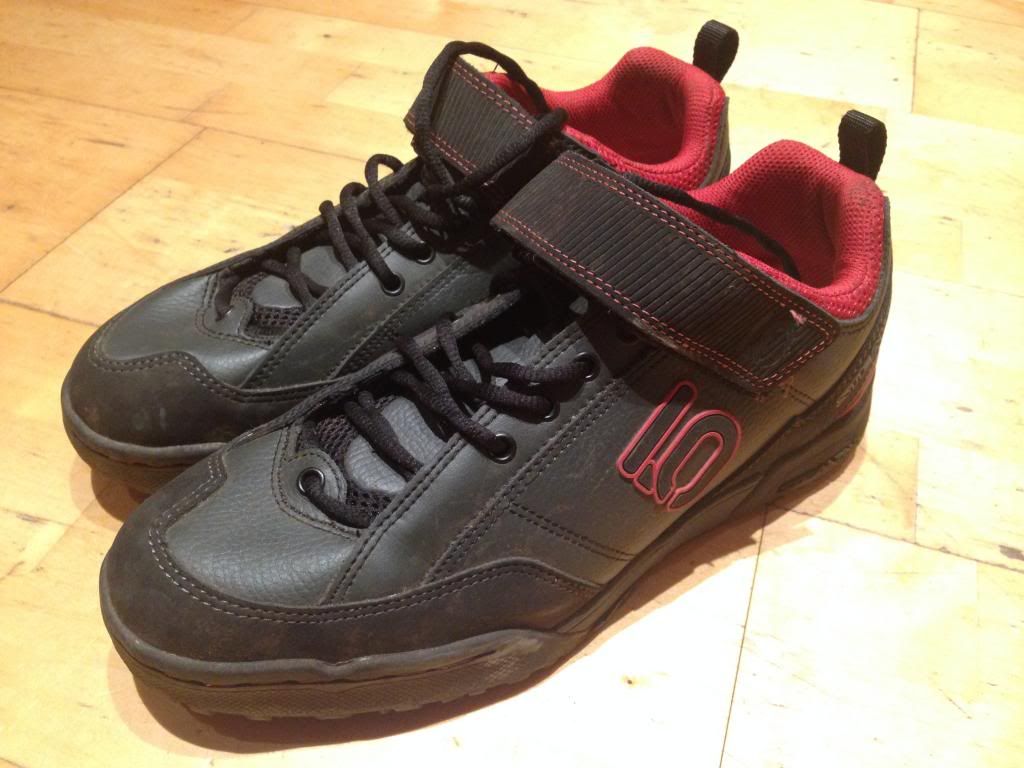 Shimano DX Shoes in white, well used but still lots of life in and good for a 2nd winter pair - £15 posted

FUNN FatBoy DH bars in black. 31.8 clamp,785 wide, 8 degrees backsweep & 5.5 up, 15mm rise. Brand new and unused - £17 posted.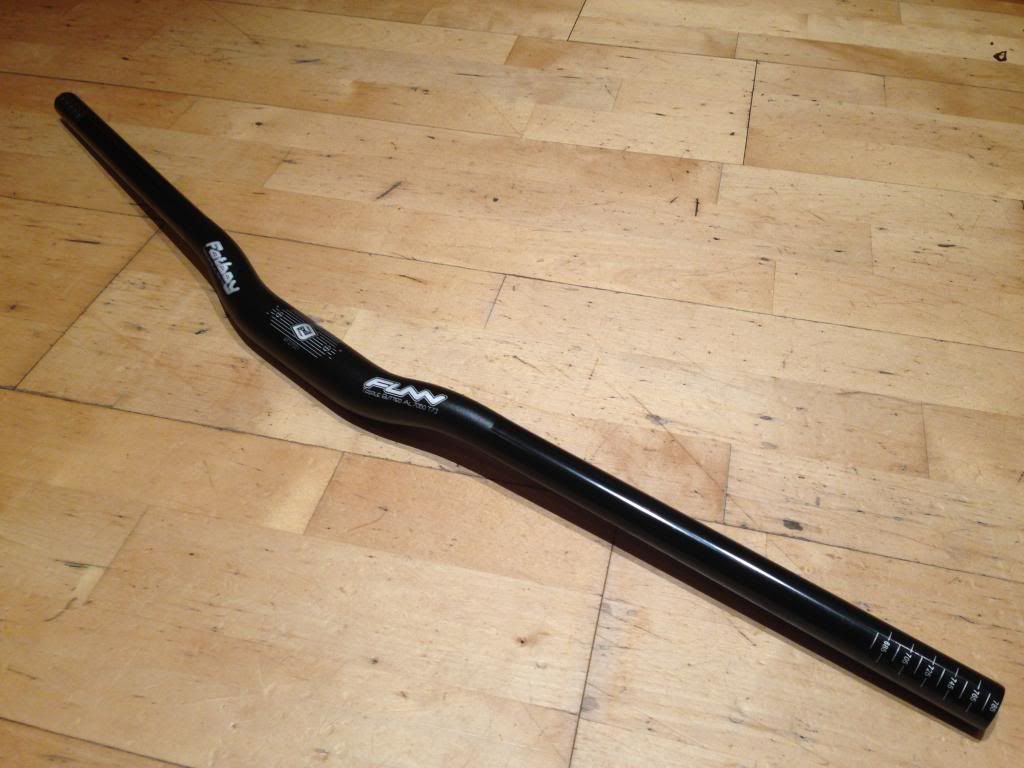 ControlTech Venom DH bars, 750 wide, 5 degree sweep, 20mm rise. Scuffed across the logos but spot on apart from that - £15 posted

Giant SLR carbon XC bars, carbon with blue detail. 31.8 clamp, 680 wide, with a 5 (at a guess) back sweep. They weigh half of bugger all and seem to be about 100 notes new - £40 posted.

Couple of stems, Easton XC stem 120mm, 31.8 clamp, 10 degree rise/fall. Taken straight off an XC bike unused - £10 posted. Also Easton Vice stem, 25.4 clamp, 70mm with 10 degree rise.

KCNC Gold Skewers. Brand new and unused, scales say 65g so these are the steel axle versions - £15 posted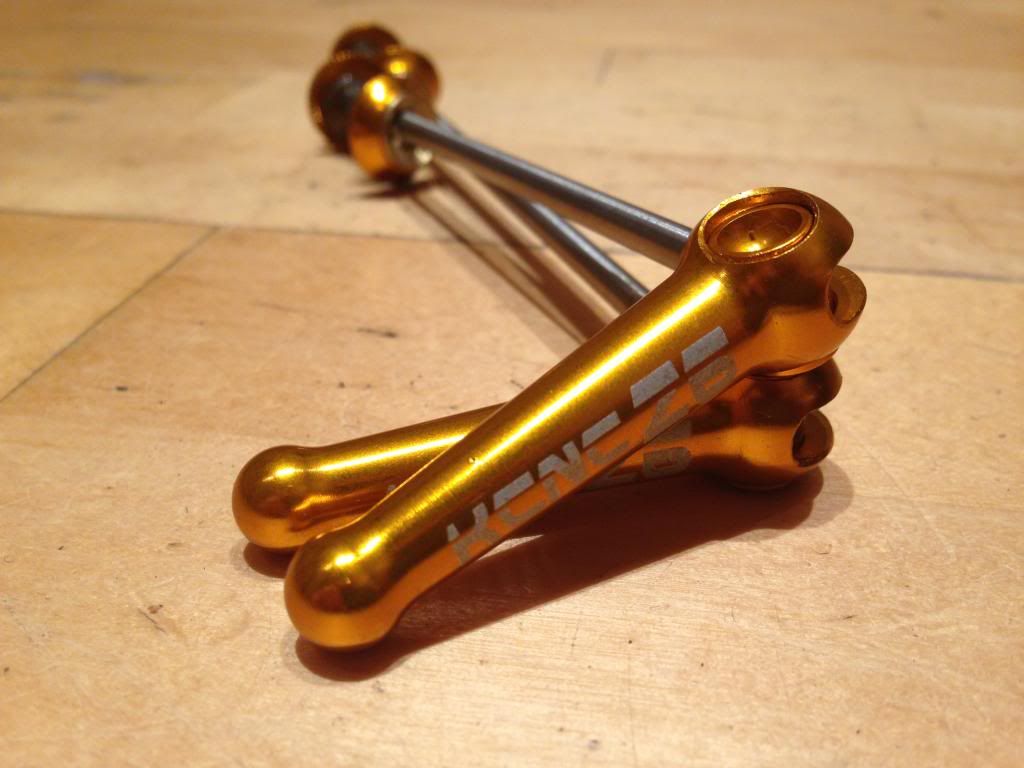 Shimano PRO Thomas Vanderham signature seatpost - 31.6 diameter and 350mm long, fitted once - £15 posted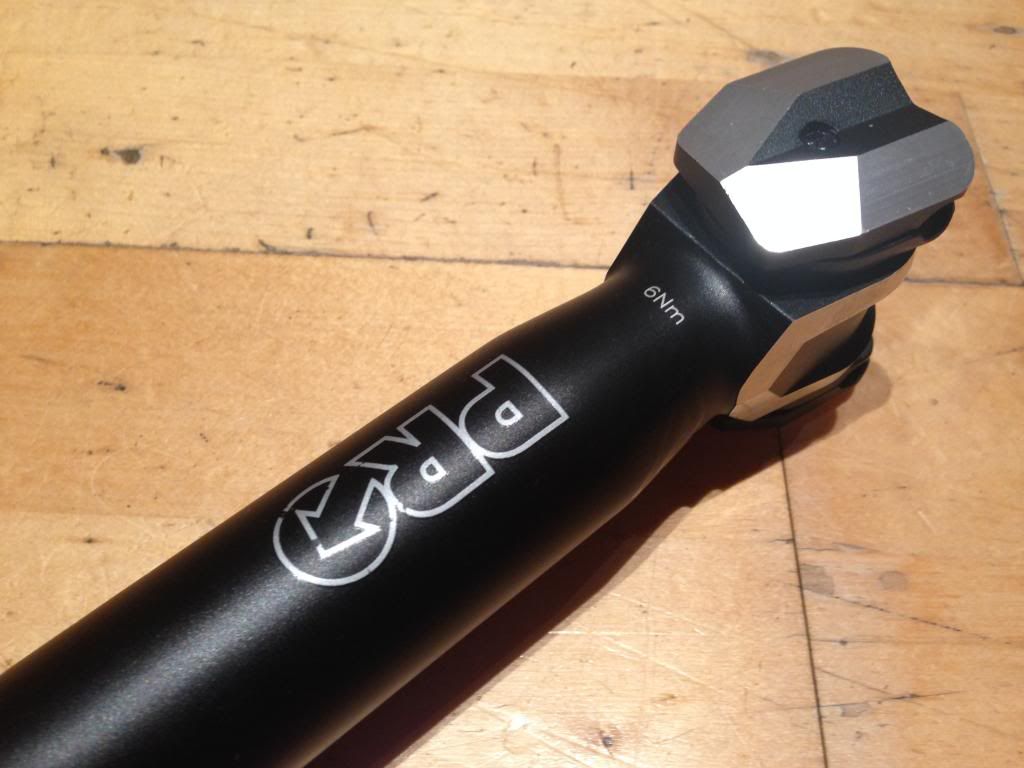 KORE Carbon I-Beam seatpost - 30.9 diameter, some of the logo has rubbed off from being fitted but fine other than that - £15 posted

Hayes Stroker Carbon Brakes - some scuffs to clamps but great brakes with a pair of 160mm rotors included, carbon lever blades - £90 posted
San Marco Dirt Jump saddle - Very loud! Brand new with pink and black graphics - £10 posted
While I'm on the pink stuff...Outland flat pedals in Pink, used once but in great condition. - £10 posted.
Thats it! Bank transfer or payment through PayPal. Any questions please ask, cheers.