For sale is my 2012 Peloton Race spec bike. It's full Race Spec on a Peloton SL frame so looks like the rare £1300 version. Size 58cm (but with Cube's odd measurement and sloping top tube this is the same as most manufacturers' 56..... it'll fit a long legged 5'10" to a 6'1" person with regular legs.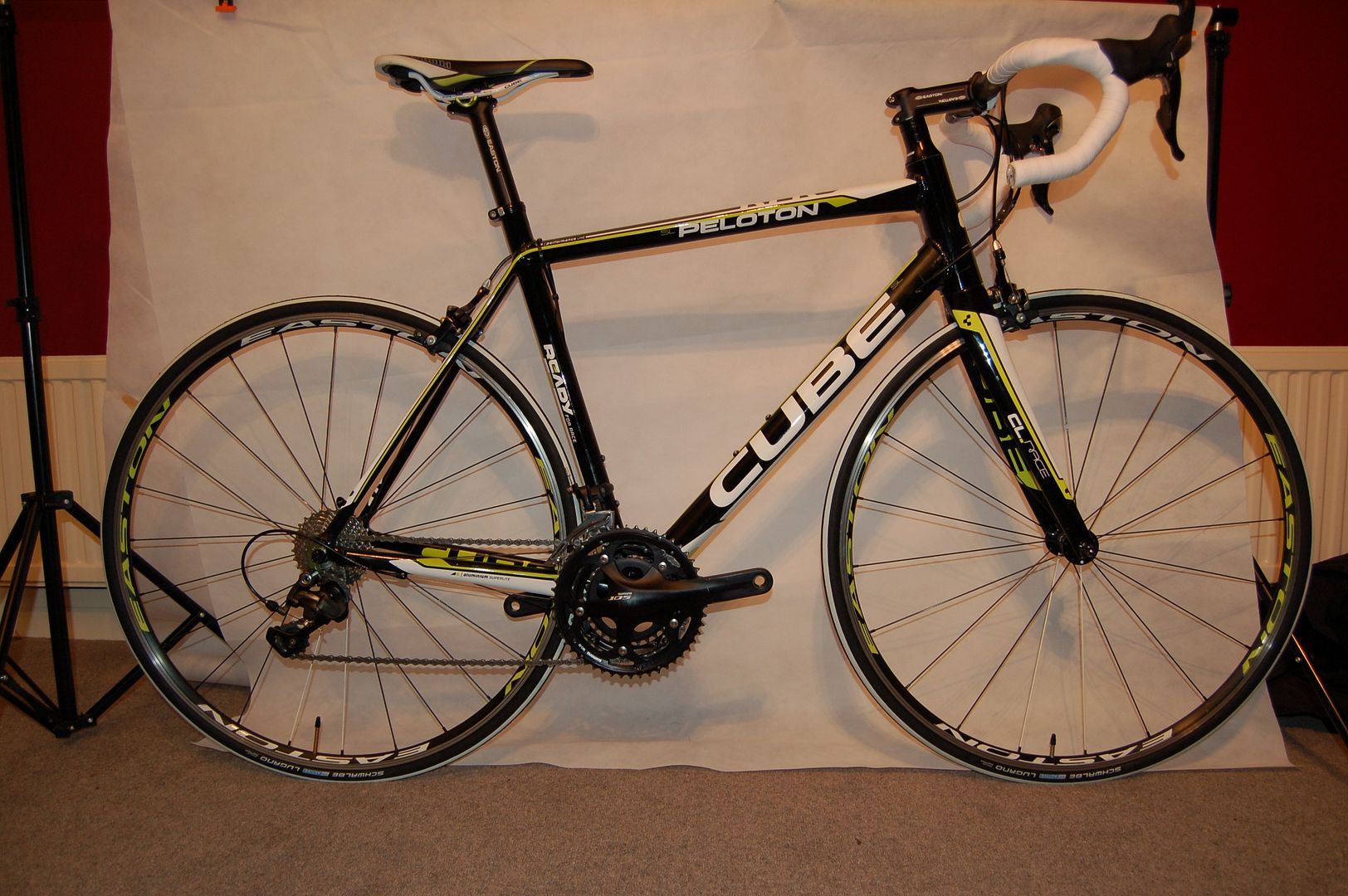 Bought as a commuter it's done very little other than a bit of gentle commuting, and has been run with Roadracer mudguards, lovingly cleaned and waxed, so the overall condition is pretty good. I took the original saddle off and used my own after a couple of rides, so the original saddle is back on, with just a wall-scuff or two, and I've put brand new sparkly white bar tape on for that new feel.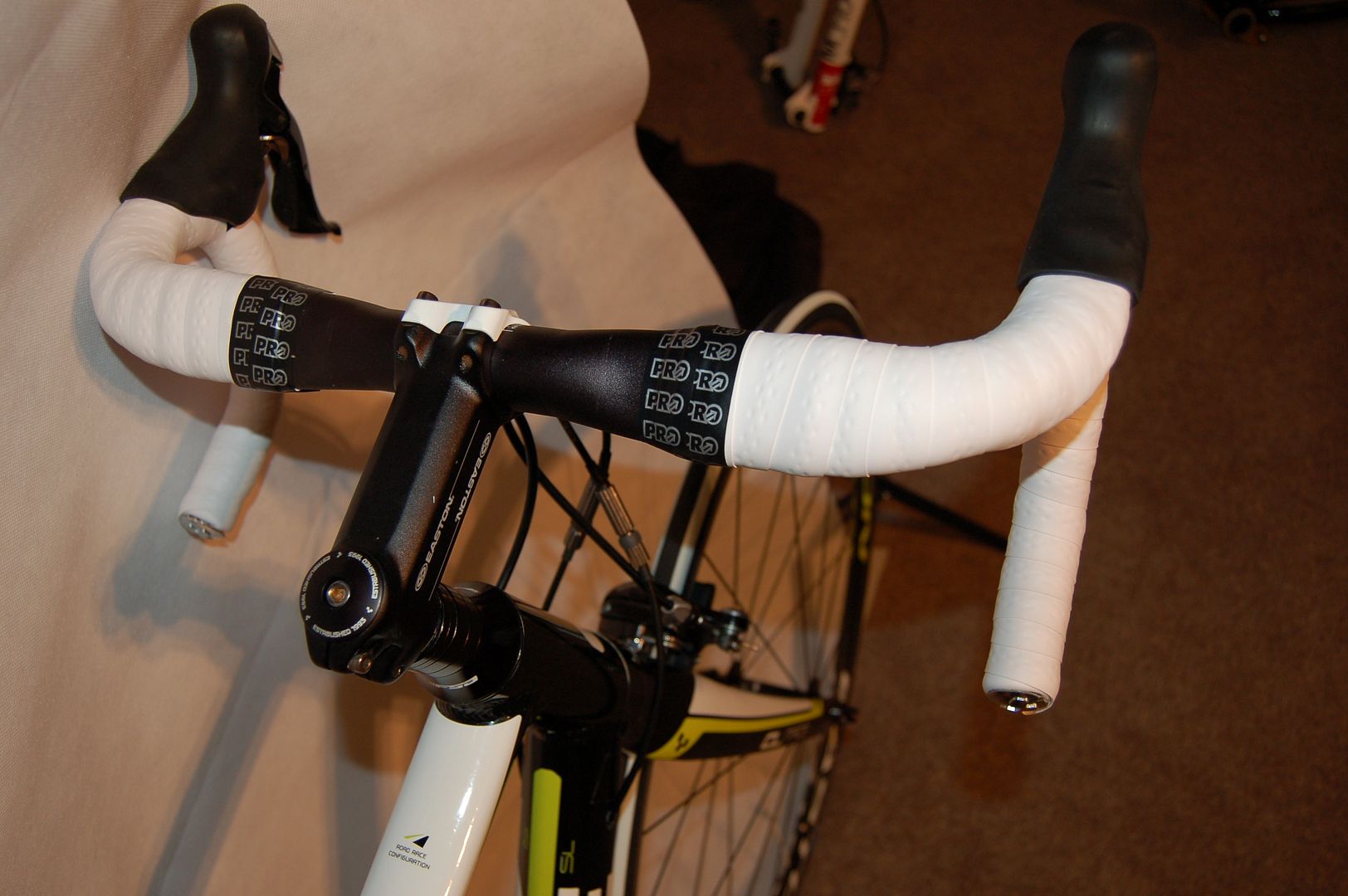 The original ultremos were starting to cut up a bit, so for the sake of the sale I've added brand new luganos with their kevlar protection. They've never seen tarmac.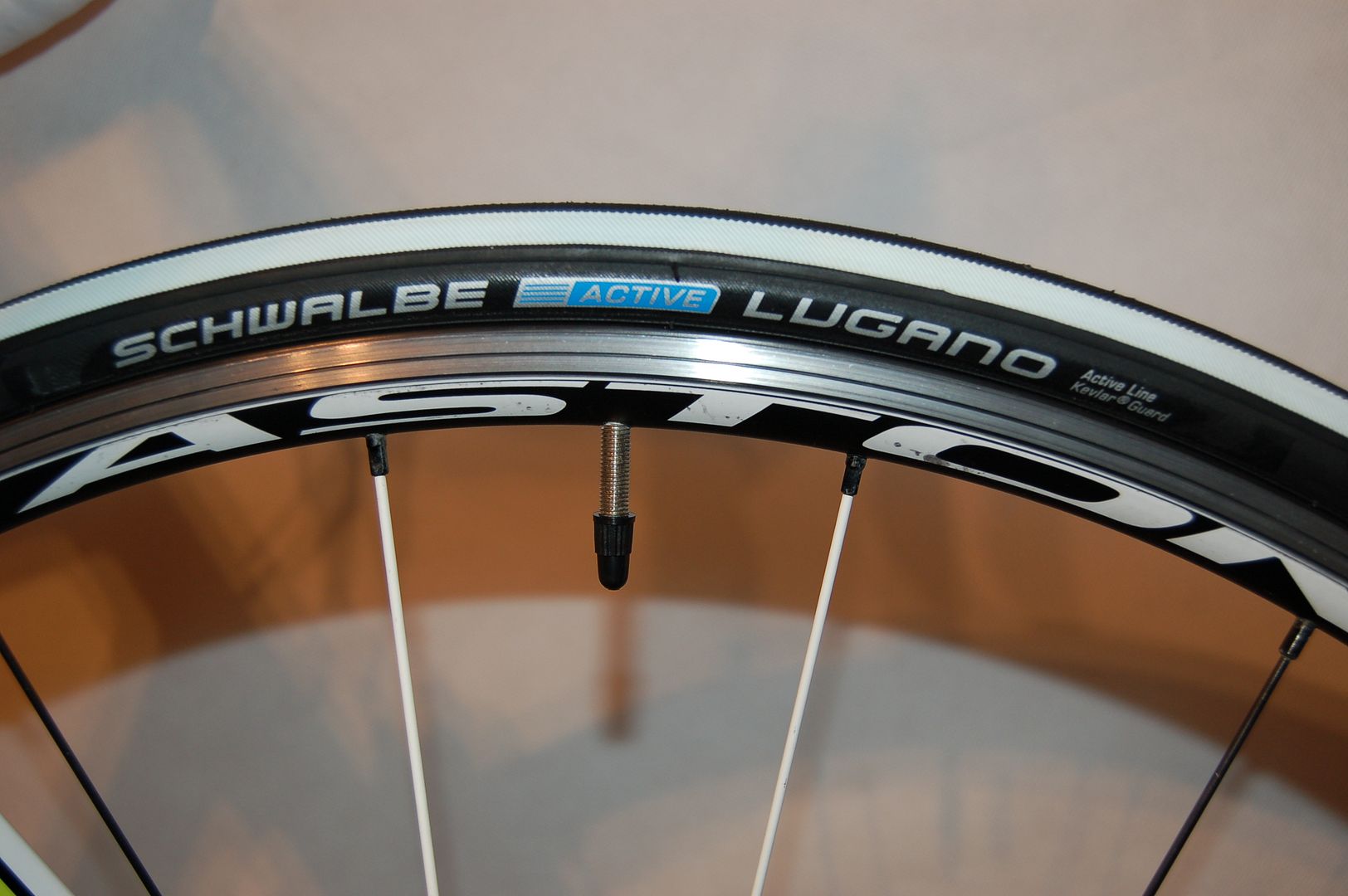 Full 105 groupset with an Ultegra rear mech this is a 50 39 30 triple over a 10 speed 12-28 cassette. Great for novice riders, tourers and people like me who live in hilly places. Drivetrain clean, virtually unworn with less than .75 wear on the chain and loads of life left in the brakes, you won't have to change a single thing about this bike before you ride it.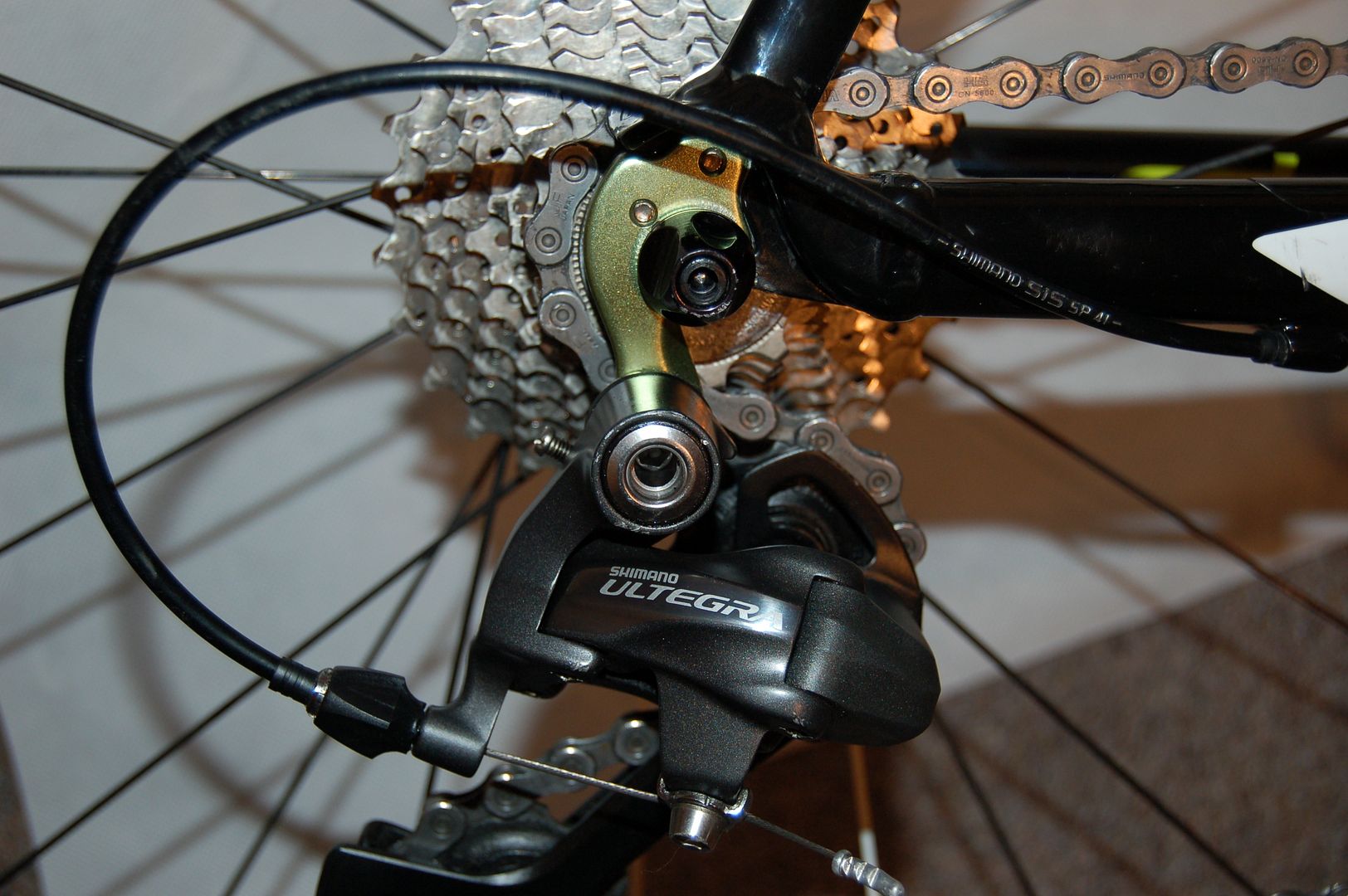 Condition wise there are a few paintchips where it fell against a drystone wall, there is a bit of heel rub on the chainset, but no dents, no crashes, no real scuffs. I added helitape to prevent cable rub.

I'm asking £650 for it, based on what other Peloton Race have sold for on eBay, but it needs shifting, so feel free to make me a sensible (ie non-insulting!)offer.
Email wholestonedave AT aol DOT com