Just like the title says, I have for sale my race day wheels, a pair of Mavic CrossMAX SL in silver. These have not used as mile munchers or weekend trail warrior fodder. They're surplus to requirements as I've switched wholesale to 29er bikes.
As I had them, I've fitted a new freehub and new bearings a week before I took them off the bike (to make sure they were all OK after fitting). The rims come with UST valves supplied and fitted. Party to prove they UST, partly to protect them in transit and partly as I have no use for them anymore I will leave on the Tioga Red Pheonix UST tyres (light and very fast!) that are installed with a scoop of stan's sealant and no tubes so you're all ready to roll. The wheels are disc only and have an internationl standard 6-bolt fitting front & rear.
Also included in the sale are six spare spokes, three spokes of each of the two lengths that make up the wheels. Long = front wheel and rear non-drive side, short = rear driveside, just in case the worst happens. I've never had to use them but handy if you're going away from home for a weekend's riding.
£250 posted
Happy to accept PayPal, direct bank transfer or cheque preferred (as it's way cheaper!). Any questions please ask. Thanks for looking.
Rob
WHAT'S FOR SALE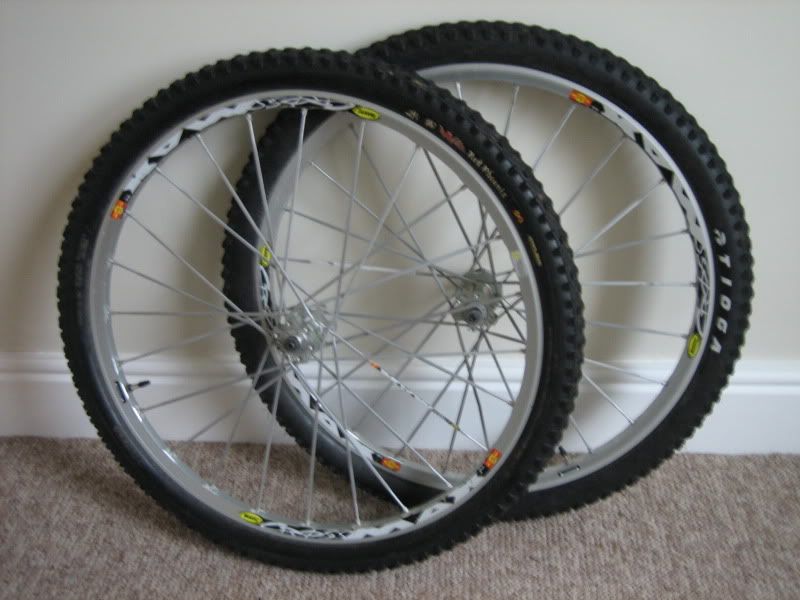 PHOTOS OF REAR WHEEL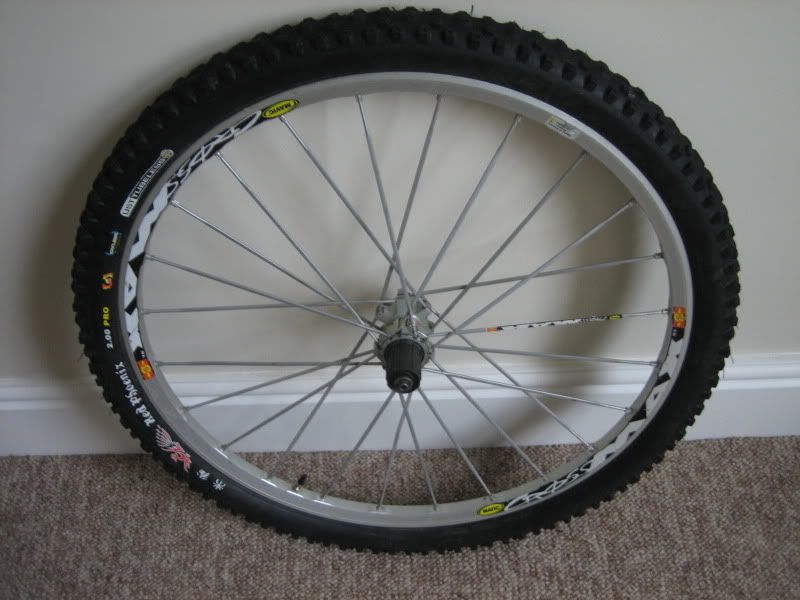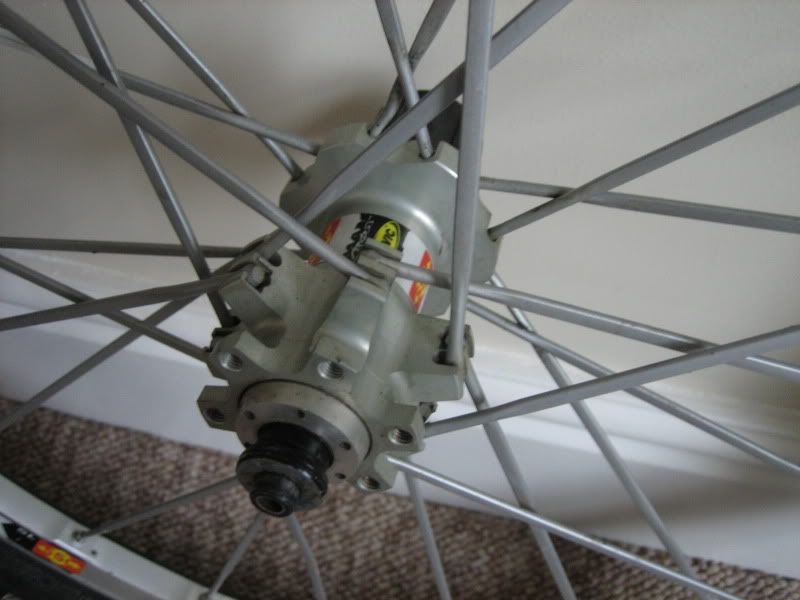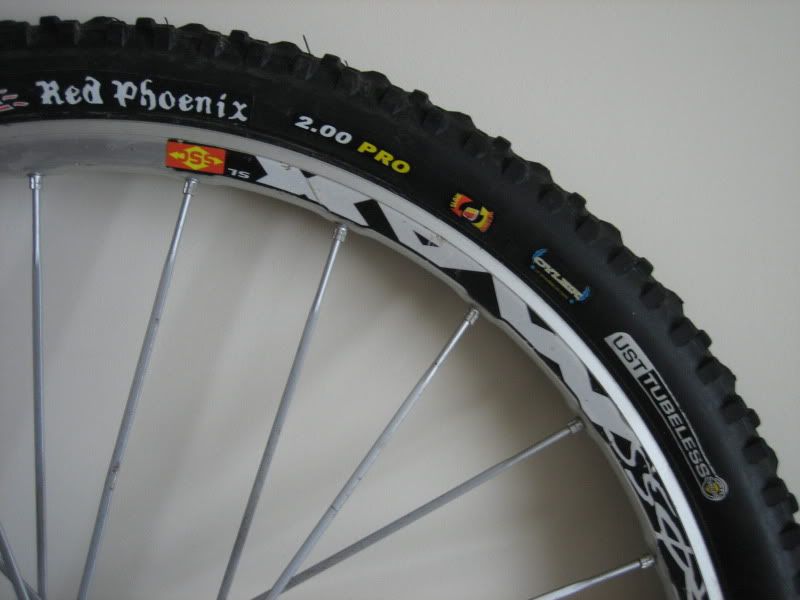 PHOTOS OF FRONT WHEEL