The clearout continues with a beautiful Craft Elite short-sleeved roadie jersey in summer-friendly white.
Some internet liar suggested the sizing on these was standard rather than continental roadie. But it isn't and the medium is more of a slightly larger small - if that makes sense.
Anyway, I kept it too long and can't return it so profit from my crapness and own this pro-tour level jersey for a very reasonable £40 posted (£75 rrp).
Check out the review on Road.cc... http://road.cc/content/review/61311-craft-elite-jersey-2012
And feast your eyes on the actual item...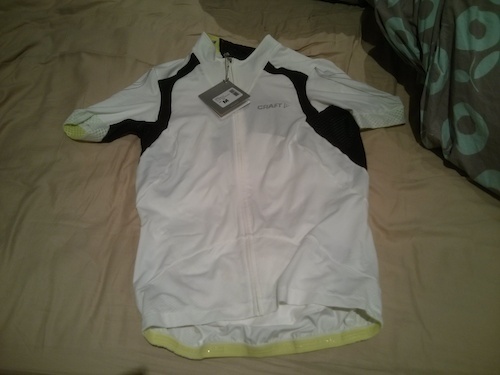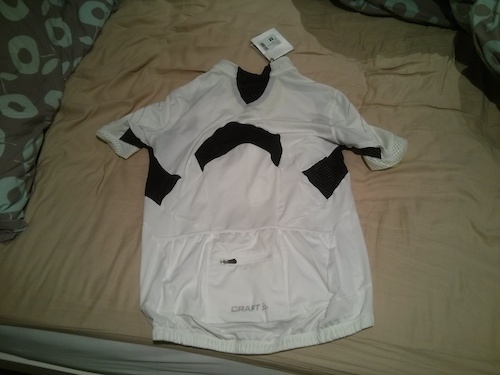 Also selling three pairs of Scott Mind baggy shorts, all in large...
Yellow - £25 posted see PB advert
Turquoise - £23 posted see PB advert
And a brand new bagged pair in purple for £30 posted - pic on request
Check out the BR review on these £110 RRP beauties
http://www.bikeradar.com/mtb/gear/category/clothing/shorts/baggy/product/review-scott-mind-baggy-short-12-44914/