Hard decision (had to choose between this and my bmx!) but have decided to go FS only to free up some cash, and so my Blender is for sale. It's not in perfect cosmetic condition, but the forks were serviced by J-Tech last year and haven't been used much since, and the frame has no cracks or dents. I can get some closer shots of scratches etc if that'd help. Really fun bike to ride but can't justify having so many bikes lying around!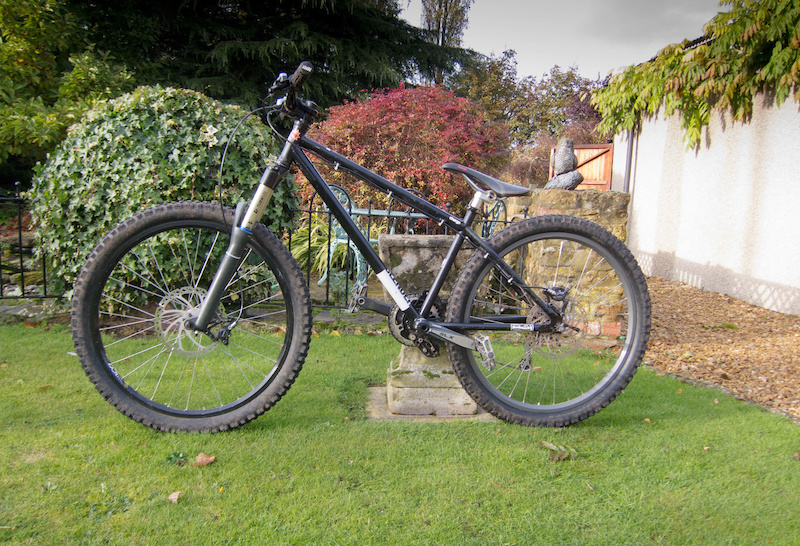 To clarify, included is:
Charge Blender frame
Pike 454 Dual Air fork (u-turn 110-140mm)
Cane Creek S1 headset
Salsa seatclamp
X-Lite "matrix" silver seatpost - one bolt is stripped but it still works ok, and is not seized in the frame!
Lizard skinz chainstay protector.
After £250 + postage for the lot, would consider splitting but rather sell as a whole. Will knock a bit of money off if buyer collects from Northamptonshire!
No trades or stupid offers please, I need the cash.