I'm selling an open mould carbon road frame and fork (excluding bottle cage and ti bolts). This is the same frame as the ribble sportive racing frame or a Pedal force RS2 (google for more info). It's a 49cm frame which equates to a 49cm seat tube C-T and a 53cm virtual top tube. Would suit 5'4 to 5'9/10 I would suggest. I had it as a sample before Ribble bought the UK rights to this frame and then added their own logo's. I simply got some decals printed but they are easily removed and replaced if you want to ride under your own name or prefer the stealth look. Pics here including one built up for show.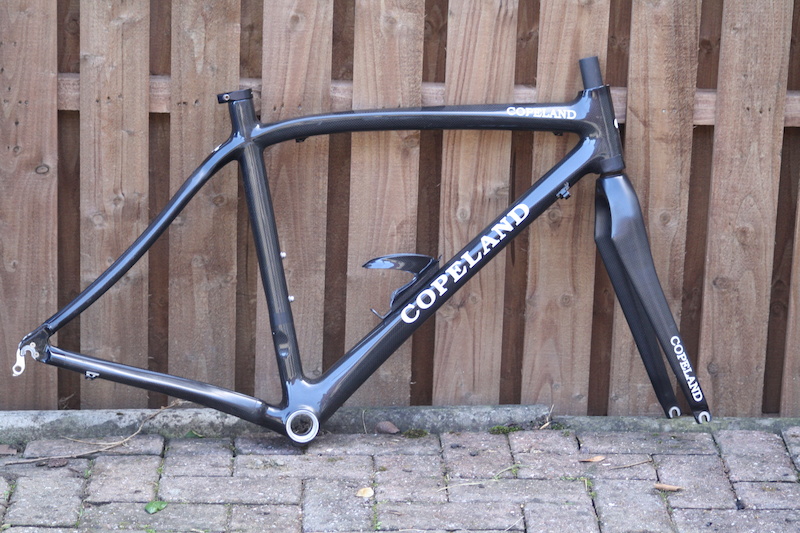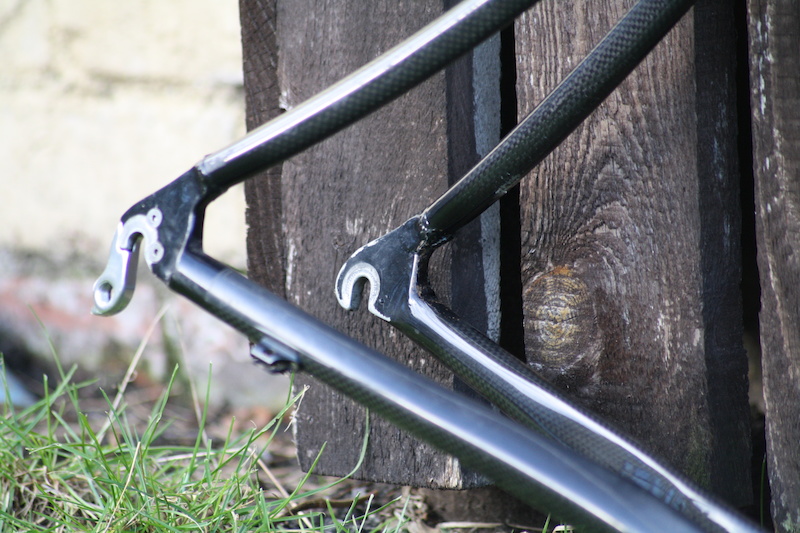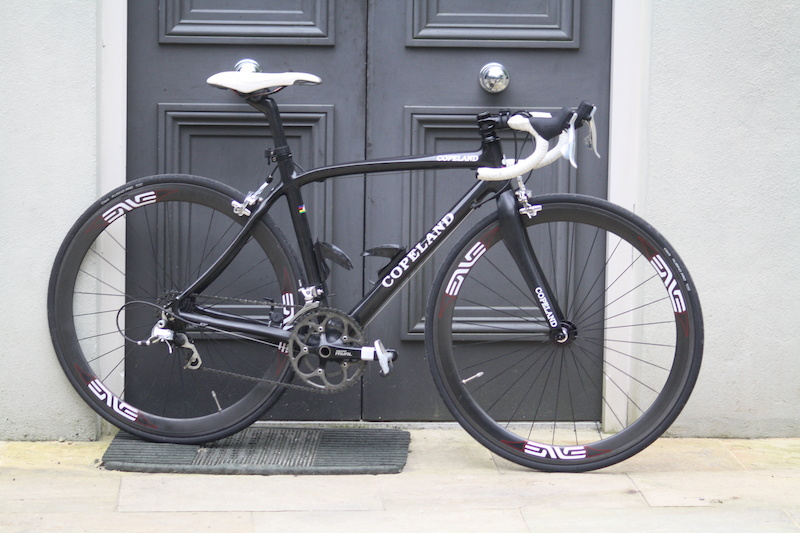 Condition of the frame is generally good but there are a couple of points to note. First the down tube cable stops no longer accept a screw thread as the cheap ones I had in coroded and then snapped. This means that the downtube stops act like mtb ones rather than road ones but they work fine albeit a little rough and ready due to problems with aforementioned adjusters. No idea if they could be re-taped but assume not for purposes of sale. There is also some paint flaking off at the drop-outs which you can see in the pics and a couple of very minor marks to the laquer on the frame. The forks are in good condition and come unlaquered which looks great. The only thing to note is a ridge at the top of the steerer tube which you can feel with your nail. I've ran them like this for last couple of years with no issue but worth a mention neverthless. No headset included. Frame retails at ribble for £399 and the fork £87.96. I'm after £175ono for both.
Collection welcome or will also post within UK at cost.
Any questions or if you want more info then drop me an email (in sig).