Sunline V-One Carbon Bars these bars are 2 rides old and mint condition but at 680mm x 25.4mm are not wide enought for my ragley mmmbop so yours for a bargain of £40 posted. (RRP 89.99)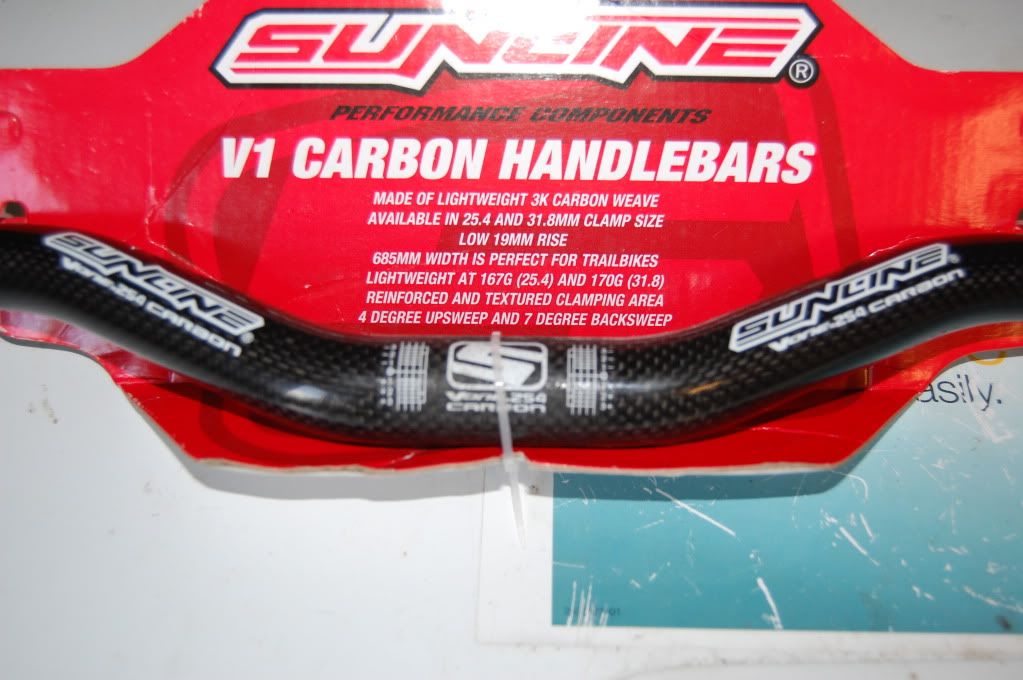 Salsa Pro Scandium Stem Mint condition only changing because geomtry of new bike needs a shorter stem.
stem is 110mm x 25.4mm x 10 degree rise
RRP £69.99 Bargain £25.00 posted

Minoura MAG500 brand new all but one ride on it just not for me!
Has variable resistance and is very easy to use.
£60.00 to include the turbo trainer tyre. postage not included.
Brand New Mavic Wheel Bag £15.00 Posted

Raceface Diabolus grips with red "Peaty" collars look awesome £13 posted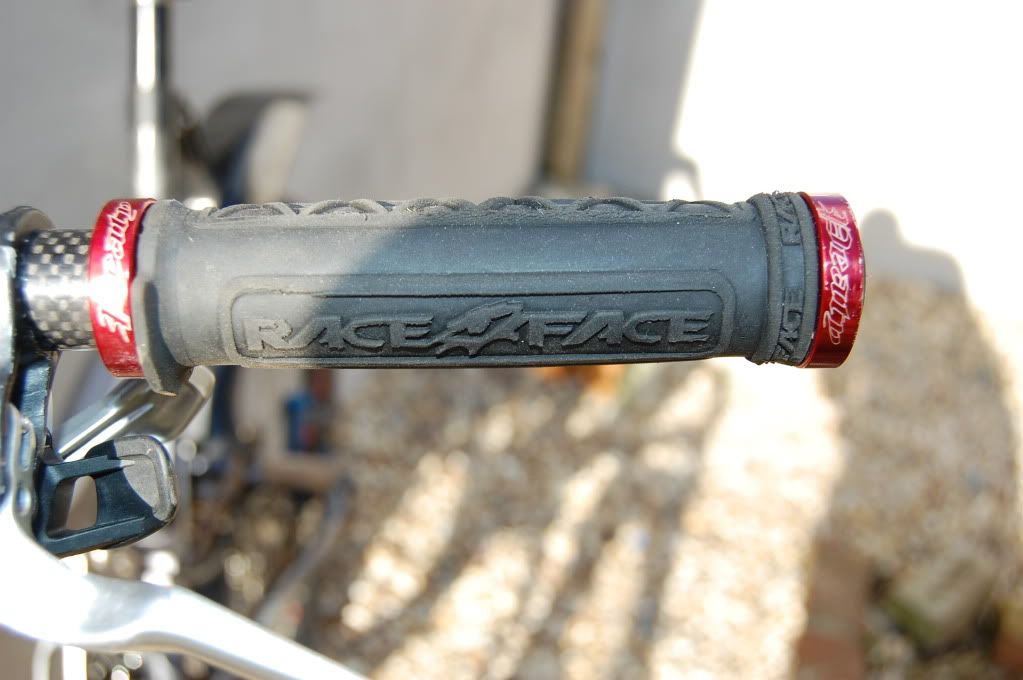 Hope Fork hose guide 10mm including blank £7.00 posted

Club Roost 25.4mm riser bars £5 posted

KONA KULA SPARE MECH HANGER (H) £10.00 POSTED