This Boardman Comp hardtail with some nice upgrades, including Fox forks, recently came up for sale on a local Facebook group (Bristol regulars will probably know the one) for £280.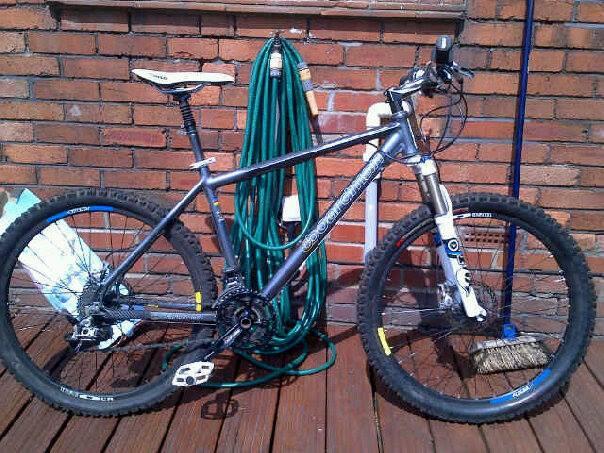 I posted it up asking if anyone had lost one, no response.
Fast forward a few weeks and the seller stumbled across the post, and told me to take it down. I refused, he reported it, and it's been removed. I've also received a 12 hour FB ban.
I've had a quick search for this bike locally but nothing's coming up. I;m currently thinking that the forks were taken off another bike (because of the blue decals) but not sure what.