I'm kind of inspired by this build, though definitely a bit more modern than what I'm looking to do: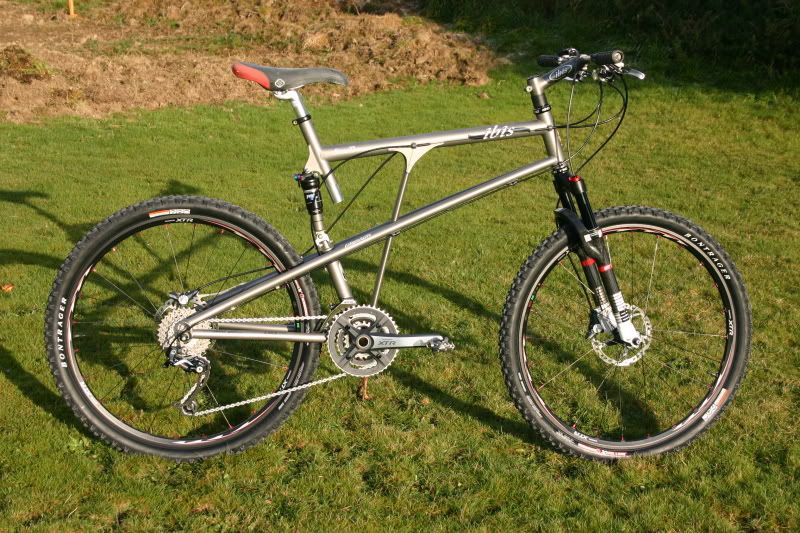 This is quite nice as well, more in keeping with my idea:
i can't understand the idea of getting a retro bike, then trying to upgrade it with splashes of new but similar technology... it will still ride like an older/flexy/outdated bike, but essentially wont be.
You can still get a brand new Bow-ti, custom made by John Castellano to exactly the same spec as the original...
so to me it's more like a Jones or something like that... and the original frame is still highly sought after for and used for 'modern' builds, so it's not like I'm trying to make an old outdated frame ride like a modern bike (I don't think?)
Its obvious you are wanting this bike to look good with all your references to 'pimping' etc. The way to improve this bike is to buy classic parts for it
Yep, I want it to look good, I'm pretty vain like that
. And yes, I can kind of afford to splash out for it (to a point). Re. Ti finishing bits, I've bought a retro Ibis Ti stem and a nice Kent Eriksen Ti seatpost as well, missed out on a retro Ibis Ti ancotech flat bar which was a shame!
Sorry if it sounds arsey but you are abviously looking for some kind of solace by posting all this up and I doubt you will get it on here lol. I just think this project is the biggest paradox ever!

Doesn't sound arsey, and I know STW and Retrobike aren't the place to go if you're looking for 'solace' or agreement
Anything retro/classic is always going to polarise opinion on many fronts (whether the object is worth owning in the first place, whether you should keep it 'retro' or modify/improve it etc etc)
Anyhoo... Looking around, I think mine is a later model (from 1998-9 I think), so it was built for 100mm forks, but I do need to confirm this with Ibis (have emailed the frame number to check, but Scot Nicol's records are apparently a bit sketchy due to the company being sold and going bust prior to being resurrected).