I had this for sale a few months back but in the end decided to keep it. It's a great bike but I can't justify having two hardtails that do pretty much the same thing, so it's time to say goodbye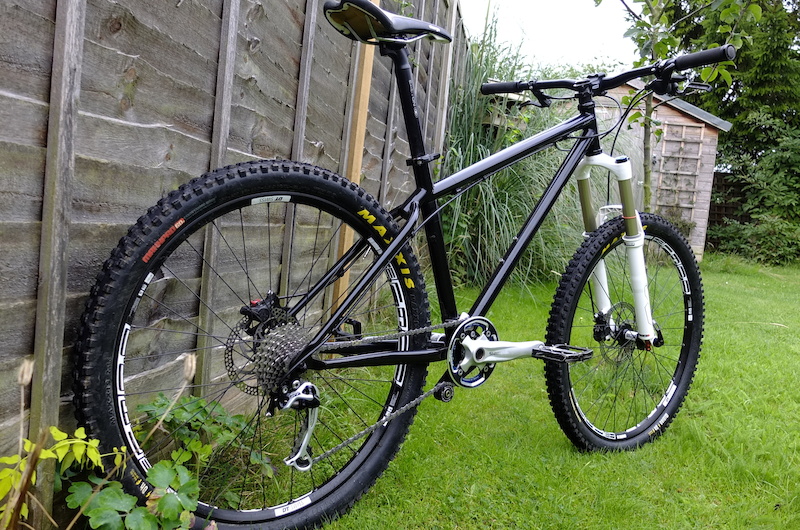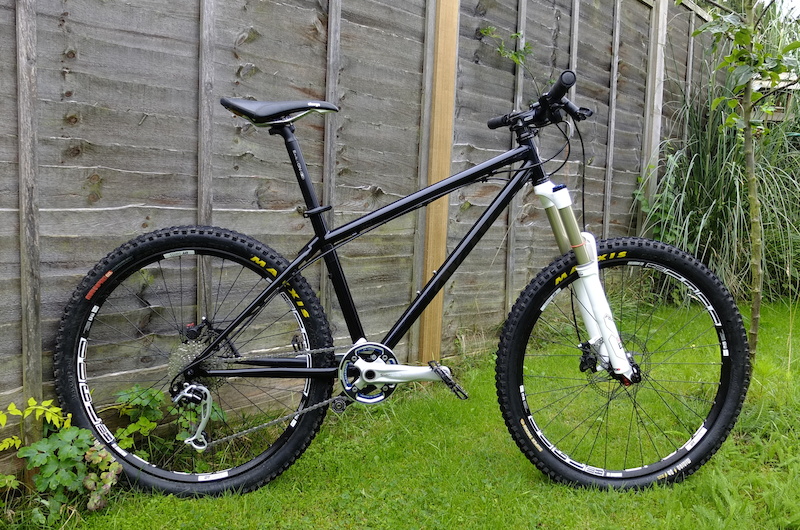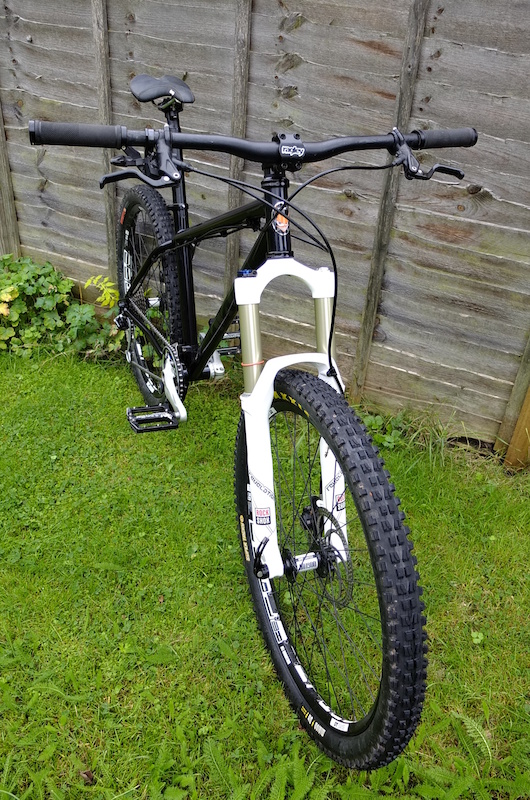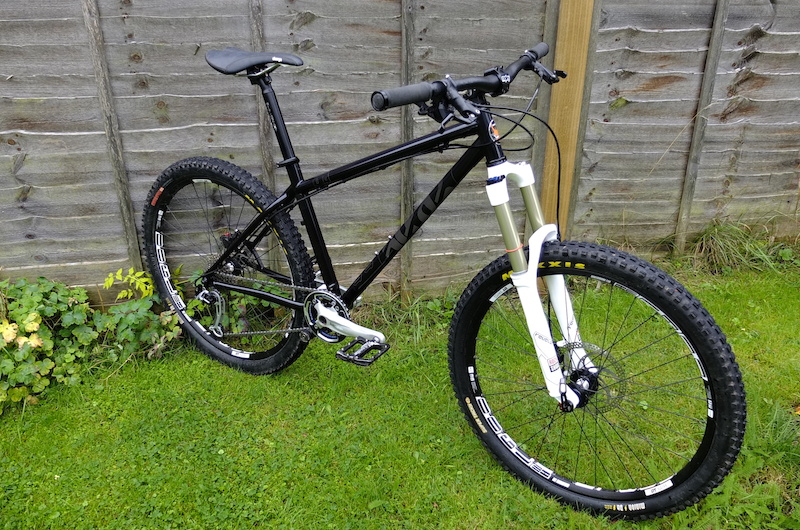 Frame bought last year and built up as follows:
Frame - Gritstone Cotic 'classic' Bfe, small
Wheels - DT Swiss AM 1900 rims and hubs (15mm thru axle front)
Tyres - 2.35 Minions (DHF)
Brakes - Formula RX
Seatpost - Easton EA30
Saddle - Charge Spoon
Forks - 150mm RS Revelation Dual Air (poplock remote removed)
Gears - 1x9 - Shimano XT rear deraileur, Deore cranks (shimano logo slightly rubbed off) and shifter, 34t Blackspire chainring, FSA bash, Blackspire stinger guide guide w/ n-gear jump stop.
Pedals - black Superstar Nanos
Stem - Ragley stubbing (55mm)
Bars - Raceface atlas 'stealth black'
New chain
Headset - Cane creek
Washed and lubed after every ride
Everything is in very good condition
£750 collected from near Aston Hill or I am willing to drive a bit if I have to. I'm not keen on posting. Email in profile.