I'm moving house and need to clear out the bike bits that I won't need in the future. There's a list below- some of it's quality stuff but a lot is basic stuff, good for getting you going again, a spare bike or similar.
All prices are plus postage unless stated and this is negotiable on the more expensive items. I'm in West Yorkshire and work in Rotherham if you want to collect. As I'm moving house I'm not able to post till next weekend.
All prices are negotiable. Just ask. Bundle buys are welcome- it just needs to go.
There's some road and some MTB stuff. If you've got any questions let me know.
Wheels- WTB Speed Disc on Shimano Deore hubs-- 9 speed disc hubs with WTB rims and black spokes. Both seem true, I've not used these but they seem fine when spinning them in my hands. Includes Qrs. There's some corrosion on the end of one of the axle nuts on the front and they're a bit tatty. £40 the pair (can include Conti Mountain King tyres for that price too- used but OK)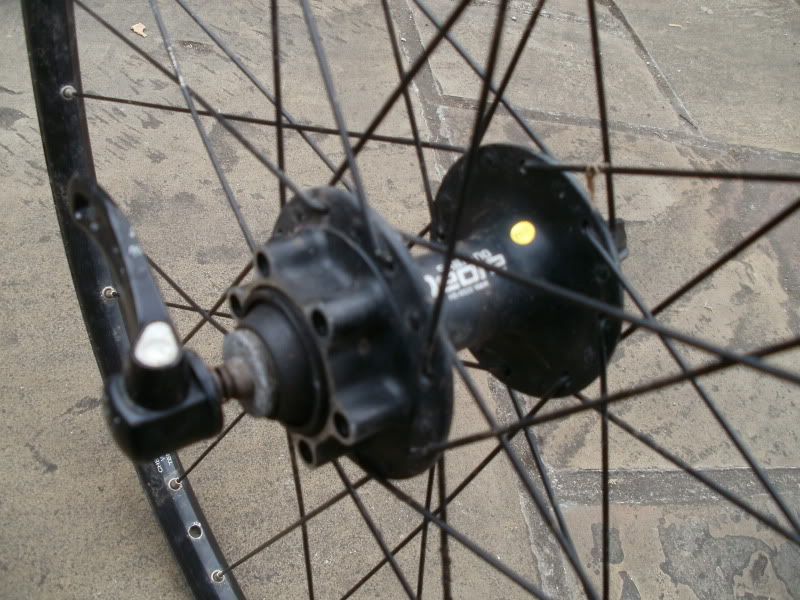 Wheel- Halo Combat white rim on Deore disc hub- I've no pictures of this but the hub works fine despite being a bit tatty. The rim has been used with rim brakes and so has silver sidewalls. £15.
Road Shifter- Shimano R2200 left hand shifter- brand new but kept unboxed so some marks. I think it's for a double. Comes with bar bracket but no bolt. £15.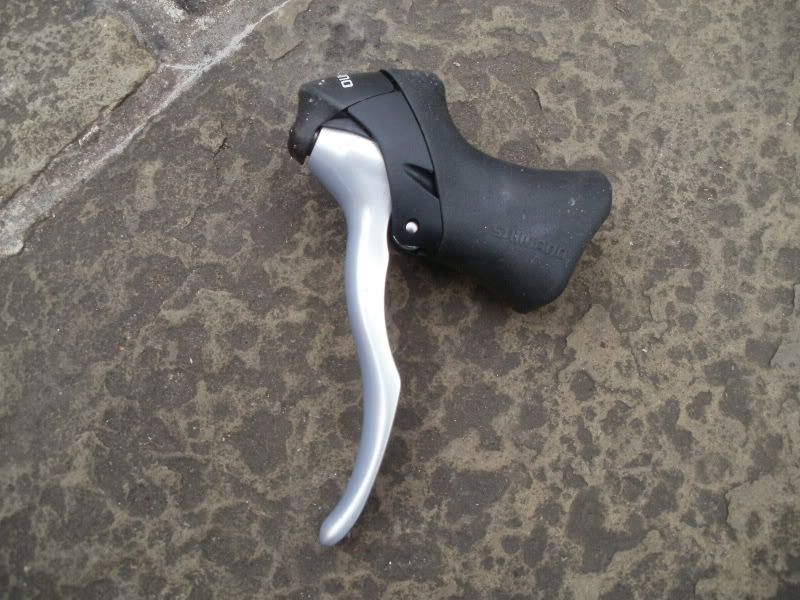 Cranks- Shimano Octalink cranks- black, scuffed, no rings or BB. £5.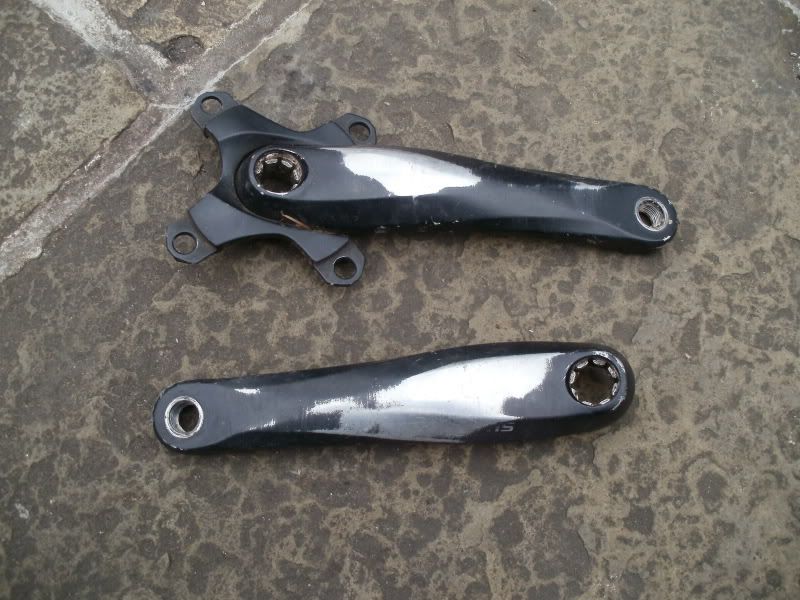 Shifters and mechs- Shimano- STX RC 24 speed shifters and rear mech, Alivio front mech. Can include suitable cassette which I think hasn't had much use. £7.50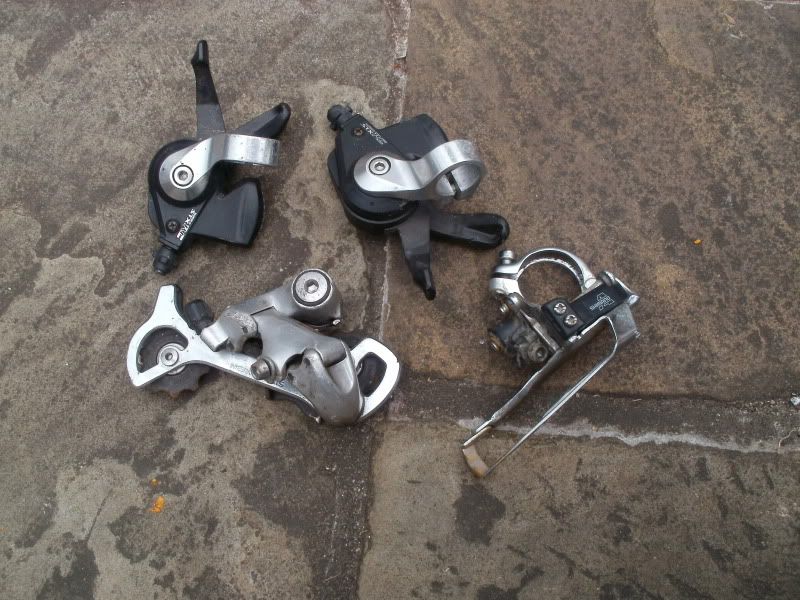 Rear Mech- Shimano XT shadow- 9 speed, long cage with Tacx jockey wheels. Can fit brand new Shimano jockey wheels if desired. Seems to work fine. £20.
Rear Mech- Shimano LX- 9 speed, with boot. £5
Chain guide- E13 XCX- White, 32-38T model I think. With chainline washer. Brilliant bit of kit but won't fit my new pressfit bike- £20
Chain guide- Roox Chaindog- Old school kit for 1x set ups. Seat post mount for 34.9mm, slides on rails to suit chainline. £15
Front mech- Shimano Deore- 9 speed, with 28.6 shims (I think). Shown without clamp bolt but I'll find one for it. £5
Front mech- Shimano Deore- Newer wide link style, with 31.8mm shims (I think). £5
Front mech- Shimano Sora- Band on 31.8mm, double- £5
Bar ends-Unknown brand. Stubbier style. £3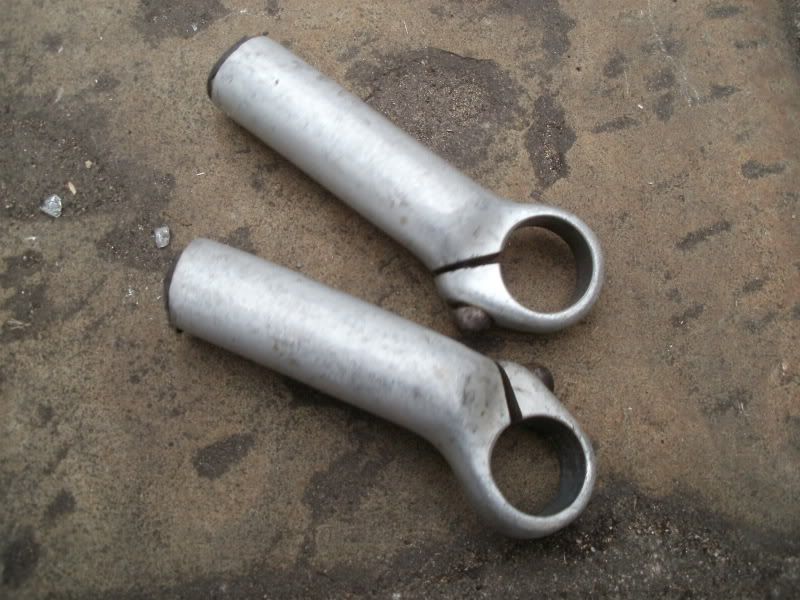 Brake adaptor- Hope +40- converts 160mm IS to 200/203mm IS (with sliding clamp to accommodate difference in rotor sizes). £3 inc postage.
Bottom bracket- Shimano Tiagra- Brand new but fitted to a bike. £5.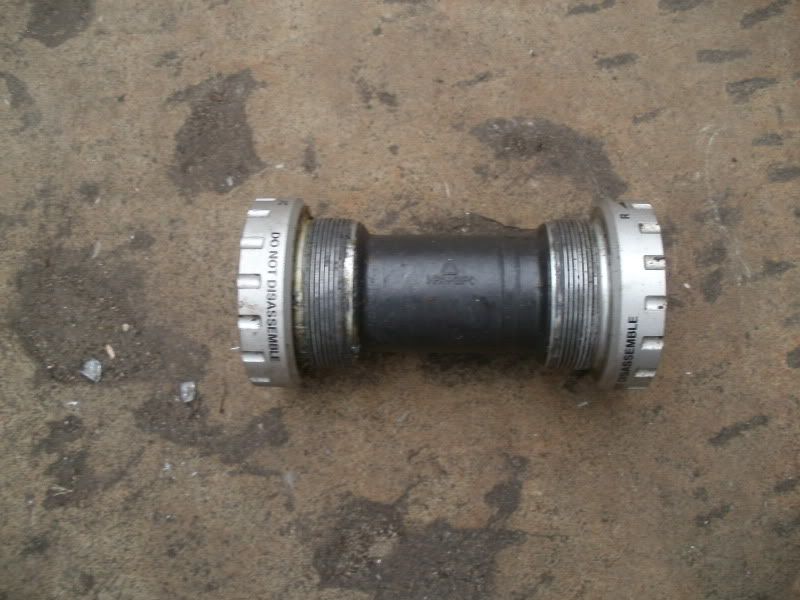 Forks- Fox 36 Talas- For spares. Lowers are good with no cracks. £30.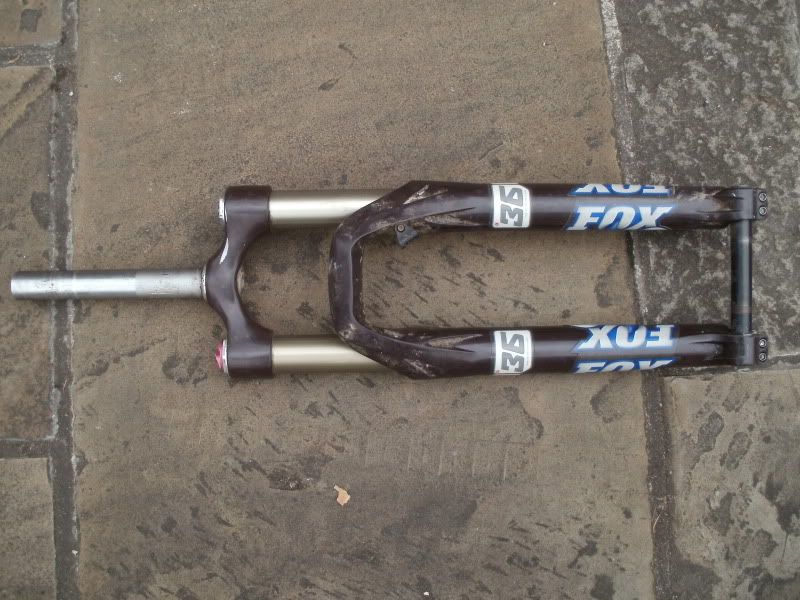 Handlebar- Bontrager Crowbar- Black. Standard clamp. Quite narrow. £5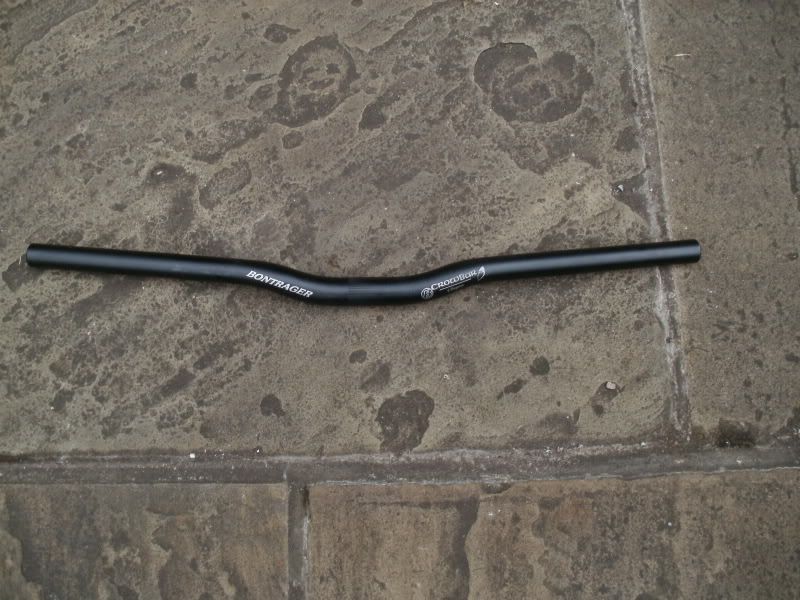 Bar/stem combo- Specialized stem, Acor bars- 110mm stem, higher rise bars. £5
Stem- Bontrager Select 90mm- Black, bit tatty. £5.
Big collection of brake mounts. £3 each including postage-
4x 160mm IS to post Front- 3 shimano, 1 giant.
2x 180 front/160 rear IS to post- unbranded
1x 185mm front IS to post Avid mount
1x Avid 203mm front IS to post mount.
1x Shimano 180mm post to post mount.