I'm aware that some of this stuff has been advertised individually in the last few days, but i'm pretty desperate to generate some funds for a new project so will take sensible offers around what i'm asking.
Paypal gift or bank transfer accepted
2008 Avid Juicy 7s:
Red anodised bite point adjuster
Lever reach position adjustable by screwing pushrod in/out. Easily accessible with 2mm allen key
Front: 185mm or 203mm both IS mounts. I am currently running a 203mm but have a spare 185mm rotor and IS adaptor to throw on upon request.
Rear: 185mm IS mount
Used pads front and rear, one new set of pads would be included in sale.
Condition:
Absolutely belting...apart from a few aesthetic scratches they're like new. Last week I stripped the whole brake down, split the calipers and rebuilt the lot. New pistons and seals all round and a new pushrod kit (pushrod, rubber boot, and lever bushings all changed) for both master cylinders. Fluid completely changed and brakes re-bled. They feel like a new brake.
£100 posted (could even throw in the spare rotor and adaptor as a deal breaker)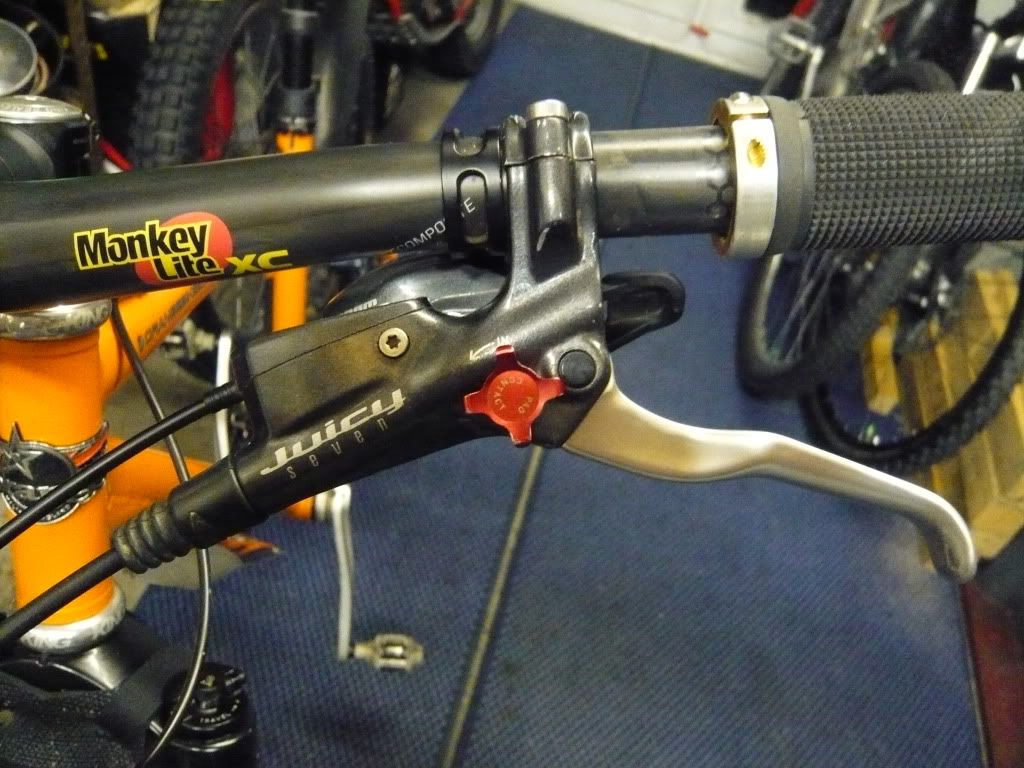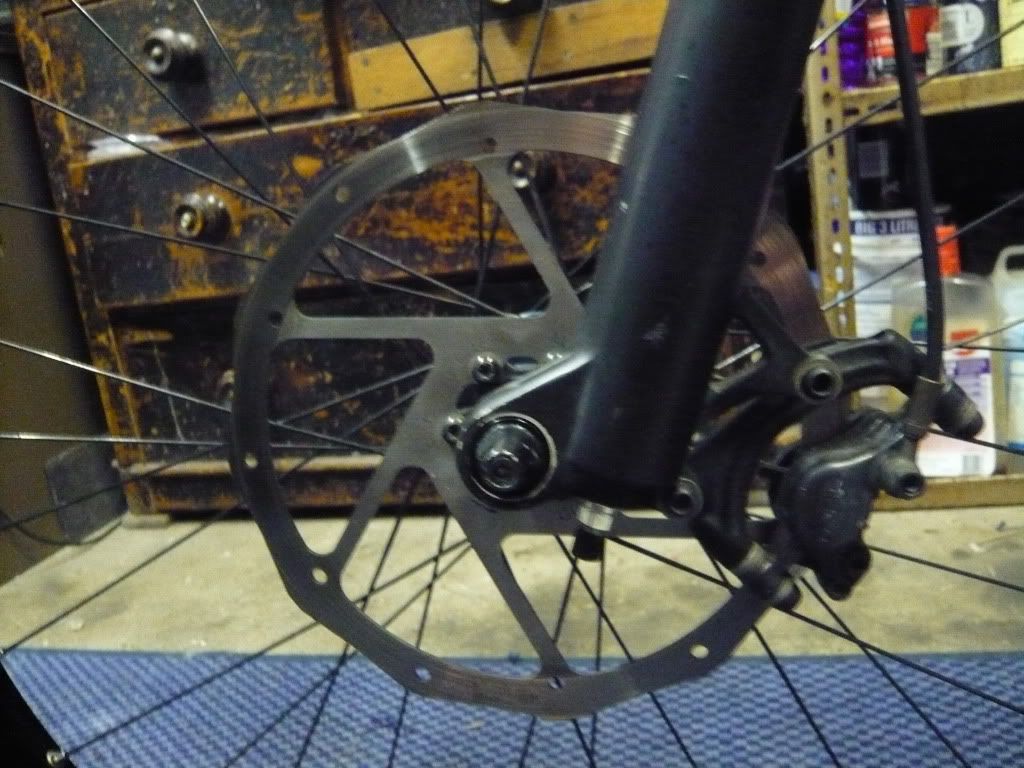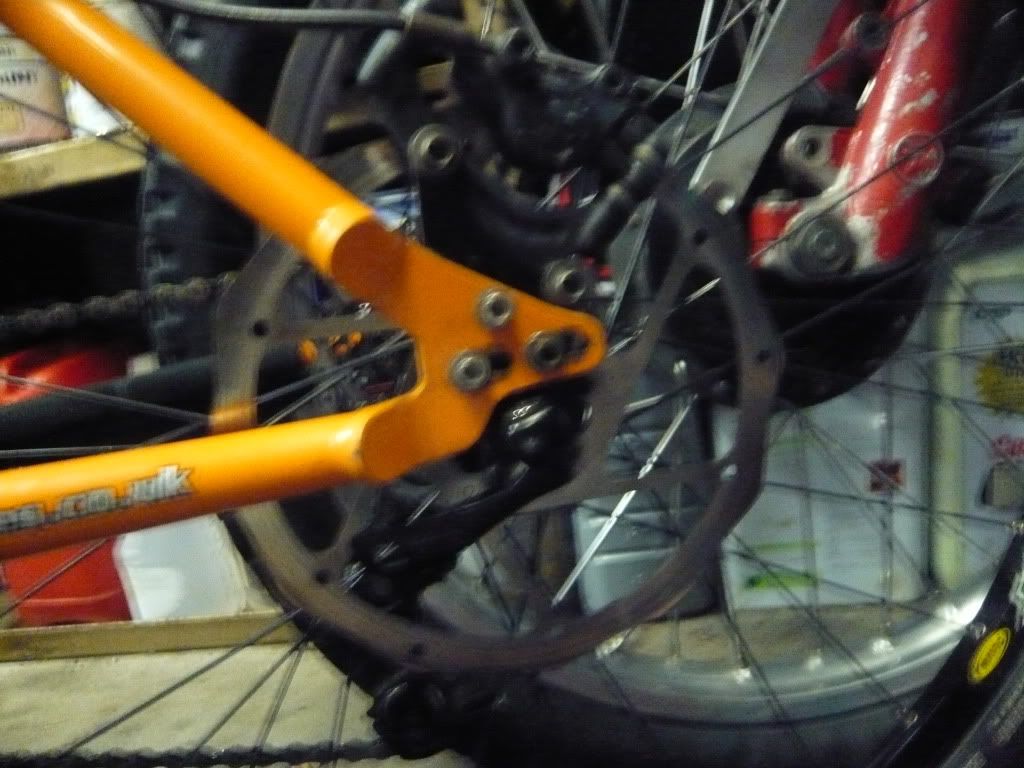 Specialized tan coloured lock-ons
Used once, found they were too slim for my fat hands so have fitted a different pair. Include end plugs
£5 posted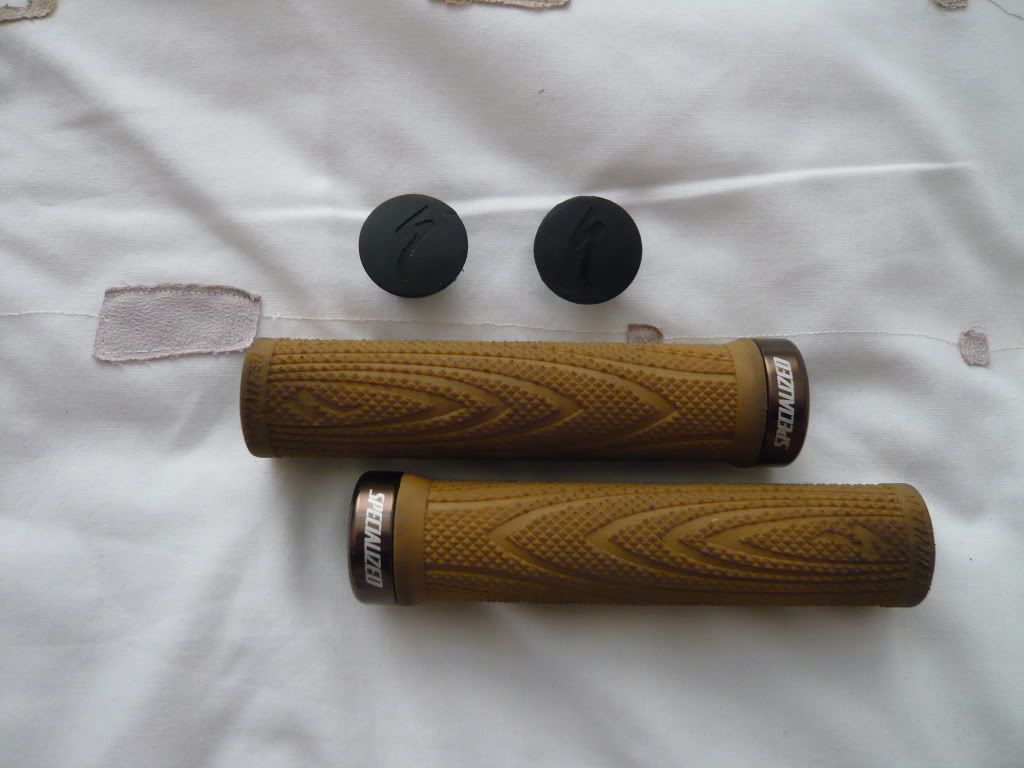 Polar FS1 HRM
Polar FS1 HRM allows you train within your pre-defined heart rate zone, as well as giving info on current heart rate, summary of exercise including max HR achieved, average HR and duration of exercise.
I bought it out in France in the spring but soon fell completely disinterested with the whole HR zone/indoor training thang. It's only been used half a dozen times so might as well be new.
Excellent accompaniment to turbo training sessions now the nights are drawing in.
Chest strap included, guarantee and European warranty card still in box, can be registered in buyer's name. New battery in watch earlier in the week
£20 posted
Specialized bars and stem
These came on my stumpy a couple of years back, have since gone on to other branded finishing kit on my new ride.
Bars: 640mm wide, Lo rise, alloy, 6 degree upsweep, 8 degree backsweep. Plenty of fitting marks but strucutrally sound.
Stem: 90mm, OS clamp, alloy, these have the eccentric shim inside, allowing them to be run in four different positions: 8 or 16 degree rise, or the same angles the other way with the stem flipped over. A great, versatile stem.
£15 each or £25 for both posted