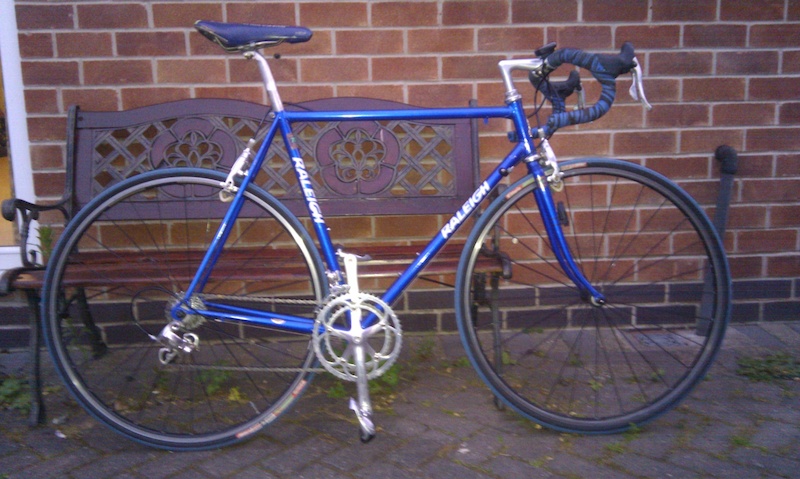 As above,
Really good condition Raleigh special products frame and forks. Gorgeous metallic blue colour that the photos don't do justice.
Size... not sure exactly but it fits someone between 5ft8 and 5ft10 I'd guess at calling it a 56cm, see photos for some indication and a tape measure placed from bb up the seat tube.
Comes with a set of near perfect condition size 10 shoes if you want them?
Bike cost £1000's back in the day. The Campag kit is mid naughties and in great condition. Really nice compliant steel ride without being flexy.
Looking for a firm £375 including the shoes and the computer.
Based in Nottingham
Can get me on mobile
07909 (remove this text) 957 (and this text) 585