More bits from my bike room clear out. Postage at the rate MyHermes charges.
Email me on lleebb76 at g mail dot com if you want anything.
FSA Pig- nearly new. £8.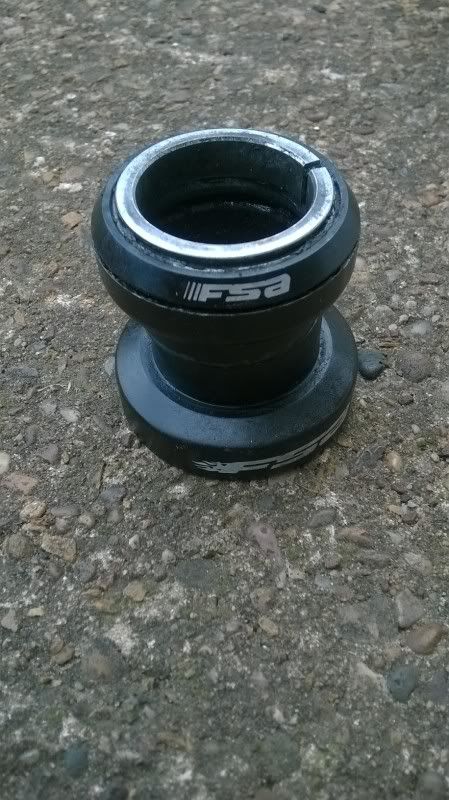 Cannondale SPDs- £8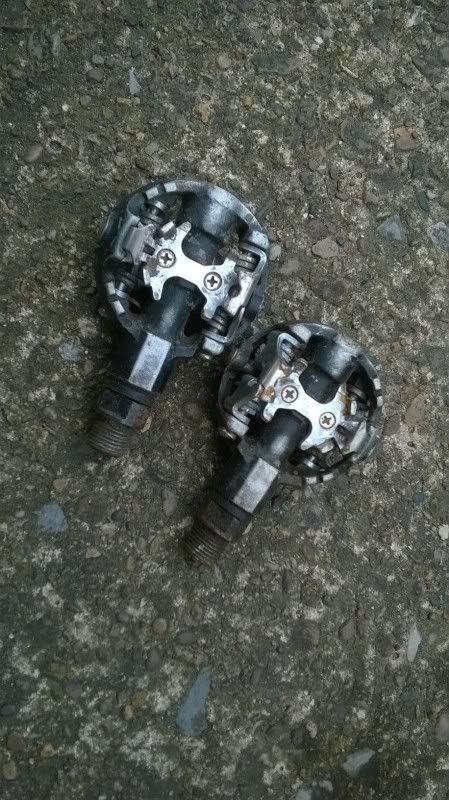 Vaude 20l backpack- a bit wet in the photo, hence the strange colours. Space for a bladder, this is the sort which is raised off your back with a frame. £10.
Shimano 160mm centrelock rotor- almost new. £5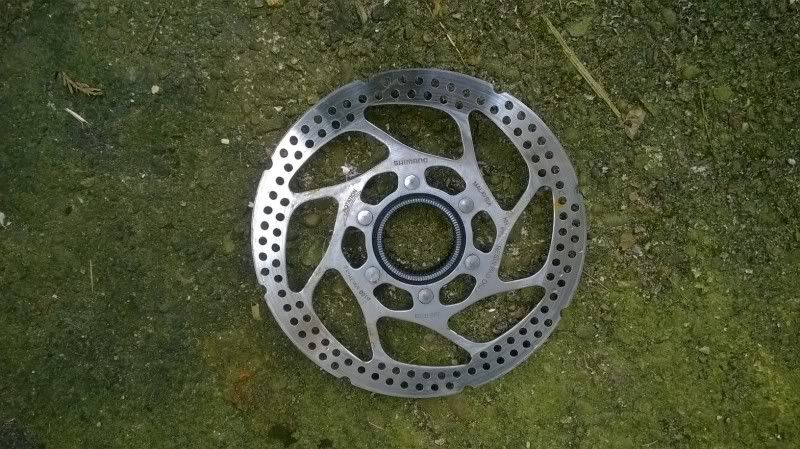 Camelback Mule 4 season with bladder (no bite valve included), pump and multitool. £15
Shimano DX Spds. £12
Bontrager 685mm 31.8 carbon bar. A bit ratty looking but fine. £10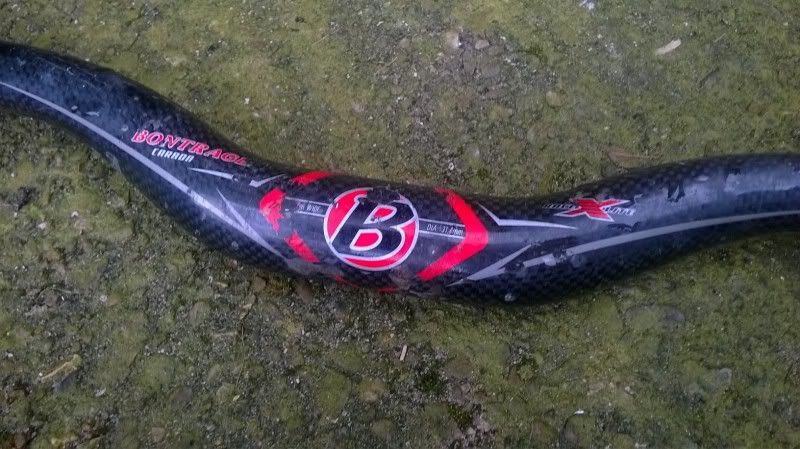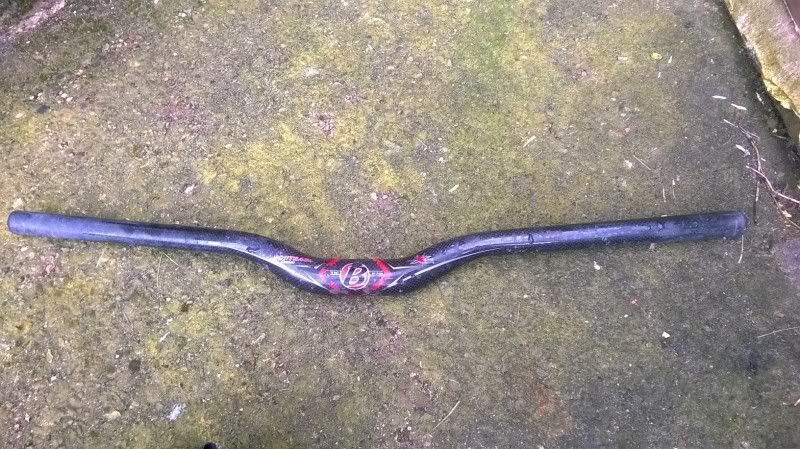 Rockshox SID 200mm eye to eye 50mm stroke shock. This was new when I got it, but has some marks on the shaft from storage. £10
Concept 90mm 31.8mm stem. £5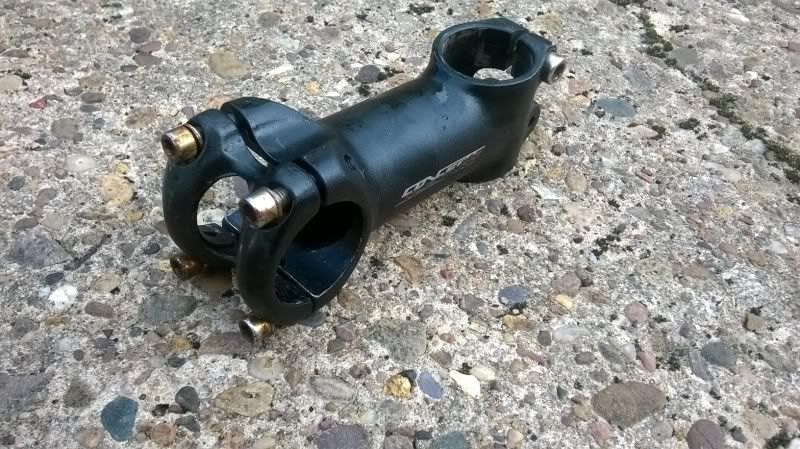 Shimano SPD shoes, size 46, Shimano cleats of unknown wear fitted. £10, or £15 with the pedals above.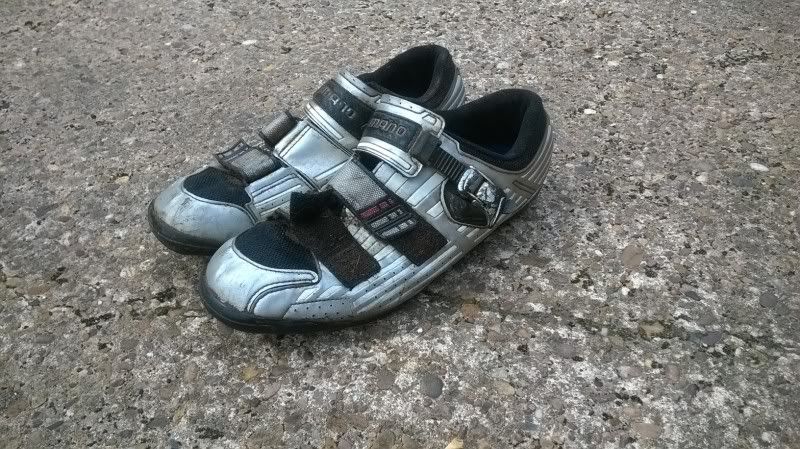 Polaris waterproof, size medium. Zips a bit scruffy and finnicky but otherwise fine. £8
Altura waterproof, size medium. £8
Troy Lee Skyline jersey- medium, little wear. £8
Sombrio shorts- one vent is torn, otherwise good. £8
Adrian, the Specialized Rockhopper. There is the remains of a seatpost stuck in the frame, with a 22.2mm post inside it which can't be raised or lowered. If you're 5'10"-6' you'll be fine, or if you have the patience to saw out the old post.
Grand for pooting round Ladybower with the wife (which is what I do on it) or hauling a kid in a trailer.
Spec is-
19" Ritchey Nitanium steel frame
1997 Kona P2s
Ritchey hubs on Ritchey rims (cones need tightening)
Alivio brakes with Diacompe Levers. Pads ok, may need new rear cable
New Shimano cranks and BB with older Shimano SPDs and Blackspire 36T chainring.
Halflink chain
SDG Bel air saddle
Uberbike lockons
Mudguard and rear light included, carbon bottle cage not.
£30 collected from Sheffield.