I have had another clearout, all prices are posted and paypal is great. Gift or just ad a little to cover the fees, up to you.
SLX 3 x 10 front shifter hardly used as I went 1 x 10 soon after. Its the m660 one.
£11 posted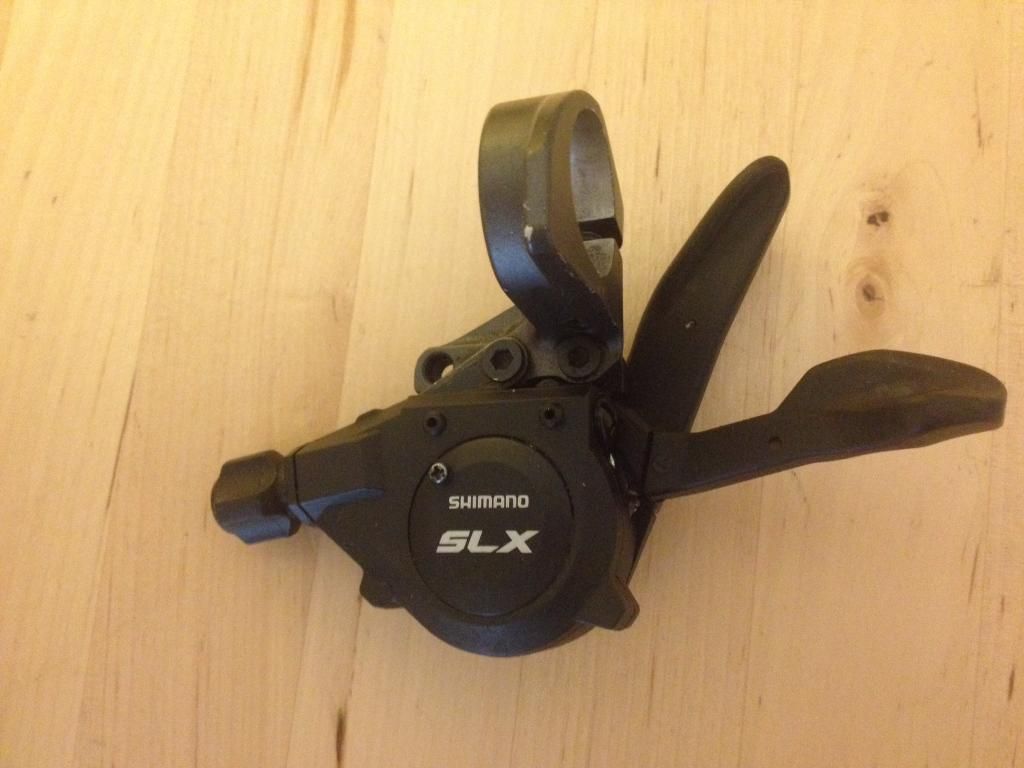 Halo Bolt Up front Skewer GOLD new and unused, only needed the rear one.
£4 posted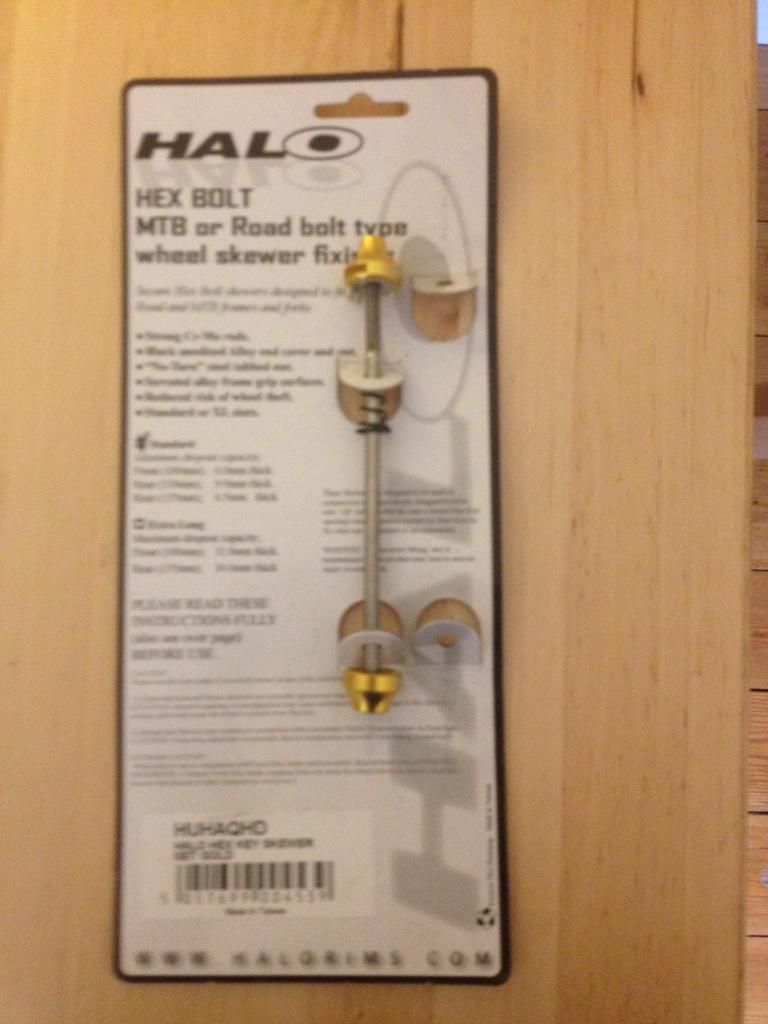 Truvativ 10 speed chainrings 36/24t not used much, came off a specialized enduro evo. includes inner chainring bolts.
£12 posted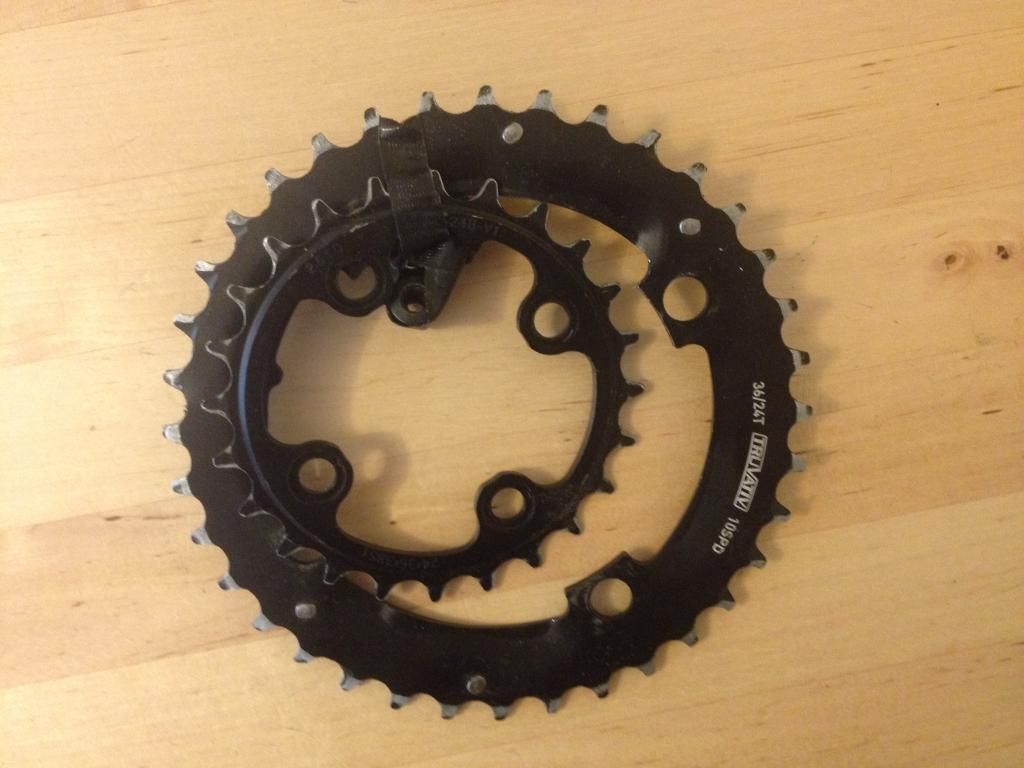 Race Face Bash Guard 104 BDC and 36t. excellent condition, may have been fitted but not used.
£18 posted
Avid Juicy Brake Levers Used, but very good condition. Came with juicy7's, may also fit others.
£7 posted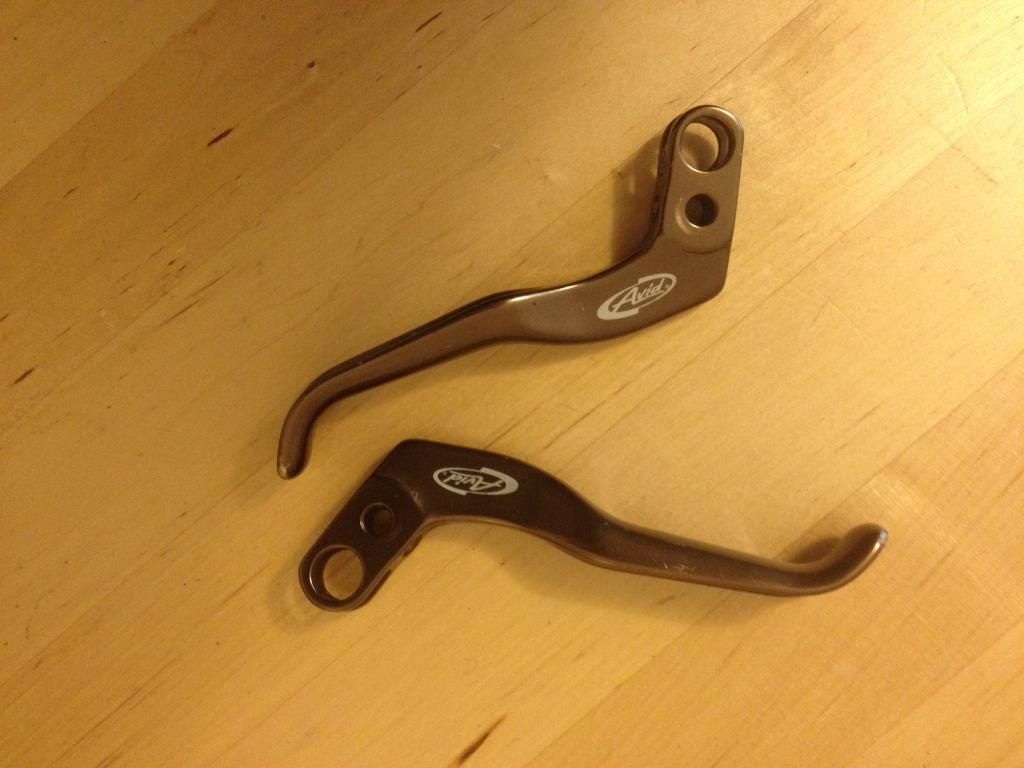 Hope Seat Clamp, old style, 31.8 and in good condition
£6 posted
S-ram x 7 3 speed shifter, used but good condition.
£8 posted
Shimano 44t Mega 9 chainring, used, but not that much.
£3 posted
Race Face Deus crank bolt/puller assembly, F30018 part number, I bought the wrong one, never used.
£5 posted
Shimano XT 3 speed front mech, m771, top clamp and dual pull.
£10 posted (apologies for the pic being upside down)
Shimano Xt front mech 3 speed, low clamp and bottom pull I think (was fitted to a specialized frame) m760a.
£8.50 posted
Shimano Xt 3 x 9 shifters, used quite a bit, were working fine when they came off the bike to go 10 speed. tiny grub screws missing and no shifter windows. m750 and m751.
£12 posted
BMX race number plate thingy, good condition.
£4 posted
Rockshox Monarch 3.1 high volume air shock, 190x50. Not used by me, bought to go on my sons bike but he outgrew that before I got a change to change it. Bought used of here last year some time. looks in good condition, few marks to the aircan outside, and one tiny scratch on the end of the shaft (does not affect use I was told by our local suspension guy). So, sold as seen, but I was told its all ok when I bought it.
£35 posted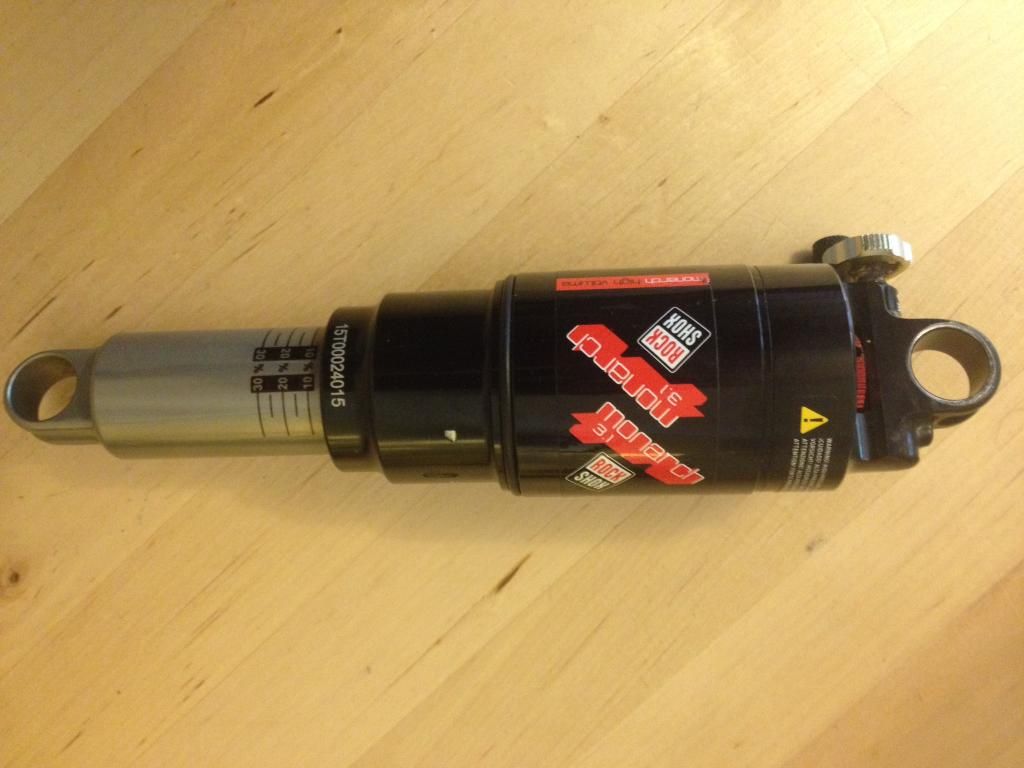 Magura Martha Red Brake set, Spares or repair as I broke the bolt on the clamp (top broke off and rest is stuck in). One was working fine at the time, other needed a bleed. good condition apart from that.
£35 posted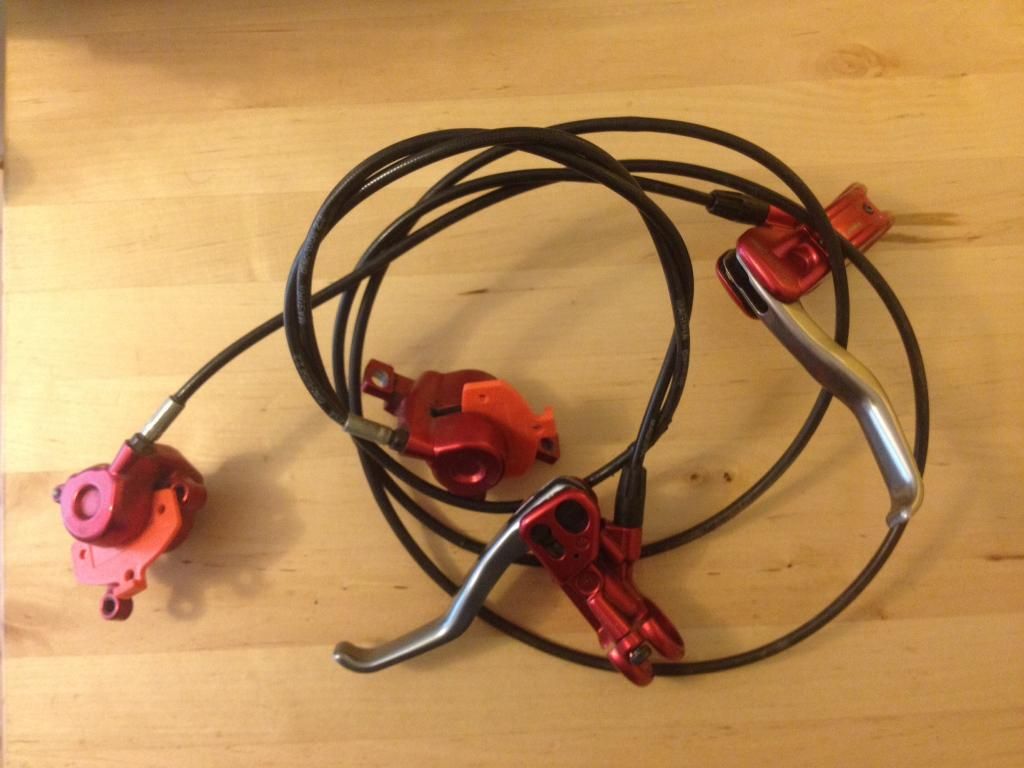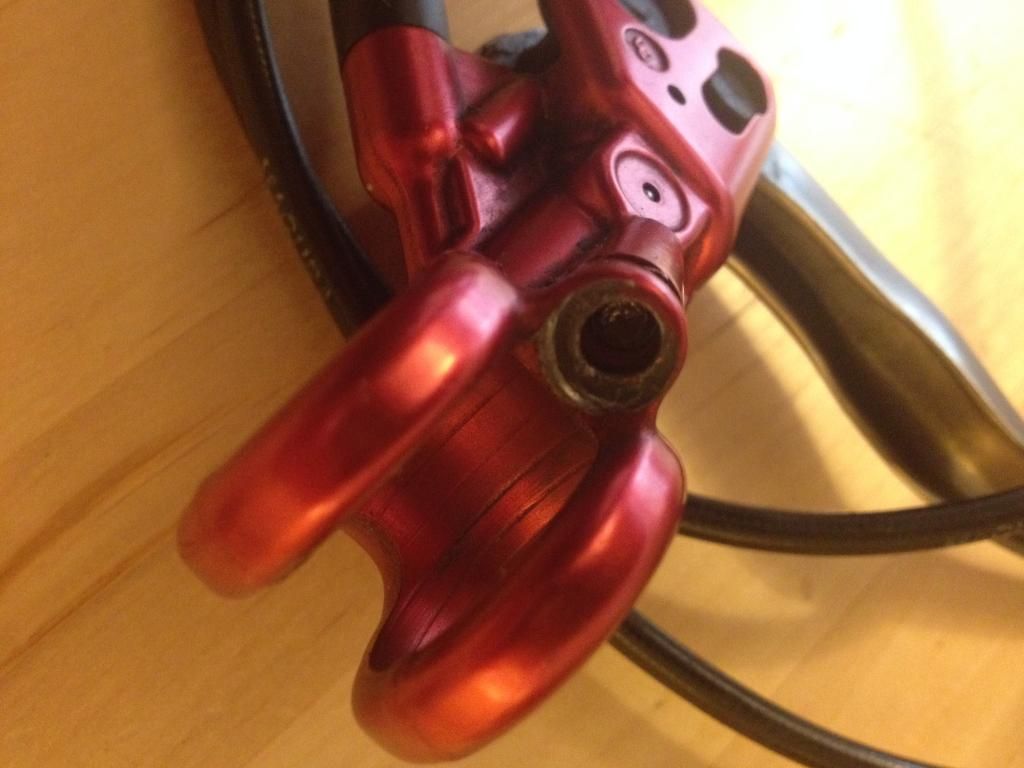 Email in profile,
thanks,
Simone