It's been a long time coming (well a few months anyway) but the 29er build is finally complete. Here's a few pics for the Chumba fans out there, I didn't have a huge budget so please be kind
Overall I'm very happy with it, I couldn't wipe the smile off my face for the first few rides and the novelty hasn't worn off yet. At 6'4 and 17st I'm not exactly a light-weight and this bike feels like it was made for me... worlds apart from my 22" frame 26er. My only minor gripe with this frame (and I mean very minor) is the rear tyre/front derailleur clearance.


The s-bend seat and chain stays give huge tyre clearance which pushed me towards this frame over the Paradox but i didn't realise that, like the Paradox, it's a bit tight with the front derailleur clearance.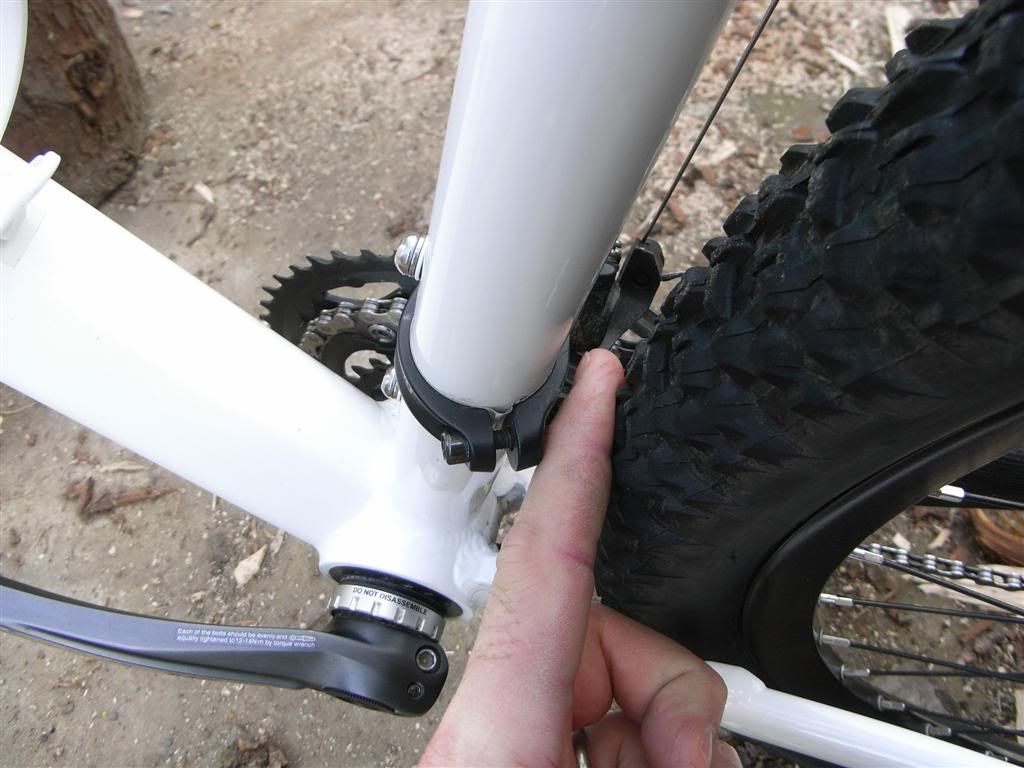 Like I said it's a minor gripe, the tyres in the photos are WTB Exiwolf 2.3s and there's plenty of clearance, I haven't tried anything bigger yet but I'd like to think I could put some 2.5s on there. I tried several front mechs (including a shimano tiagra road mech) but none really helped. I settled for an XT high clamp dual pull...the little arm that routes the cable to run it as bottom pull was a real crud catcher so I dremelled it off and am running it top pull which seems the work much better, the clamp-on cable stop isn't the prettiest thing but it'll do until I find a better solution.
I'm chuffed with the whole package overall, the only main thing I'd like to do is swap the Toras for some 120mm Reba Maxles but if I try and sneak that past the wife now she'll murder me (I'm not joking :wink:) so it will have to wait until the new year... the Toras are rock solid and it rides like a dream so I'm not too bothered anyway....