Each item. £8 posted.
Hope +20mm adapter. Fitted once. With bolts.
Clarks wavey rotor 180mm again fitted once.
£12 for the Rotor and Adapter together.
Hope 165mm rotor. Will include this with the other rotor and adapter for £5.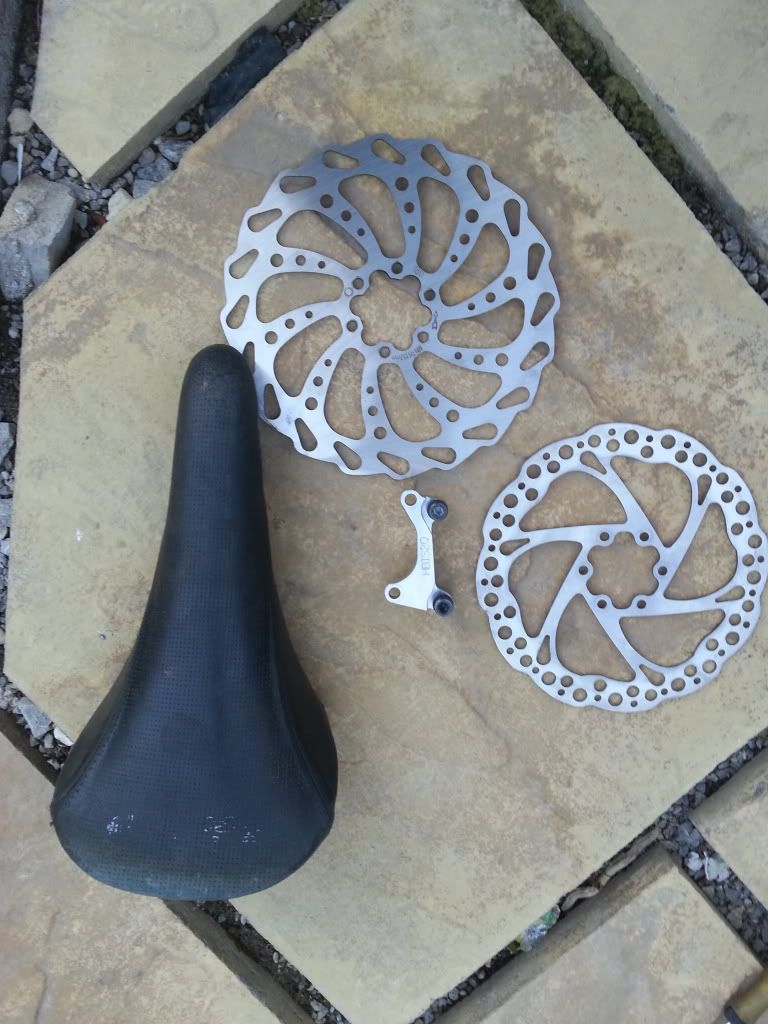 Easton EA50 seatpost. 27.2. Some scuffing from use. £10 posted. Sold Pending Payment
Giant connect stem. 100mm length 8deg rise. 1 1/8 steerer. 31.8 bar clamp. £10 posted
Giant connect riser bars. 31.8 clamp. 670mm wide. £10 posted
Buy bars and stem together for £15 or bars, stem and seat post for £20.
Will let the lot go for £30 posted.
SADDLE HAS SOLD!