Email me at elliottanner@hotmail.com or view here for more pics etc
http://www.pinkbike.com/u/elliottanner/buysell/
Shimano SLX 9 Speed shifters pair – 9 Speed – 3 Speed
Very good condition. Front shifter was barely used, rear one a little bit more. Only reason for sale as replaced by SRAM X0. Front shifter comes with gear cable although this has been used.
£20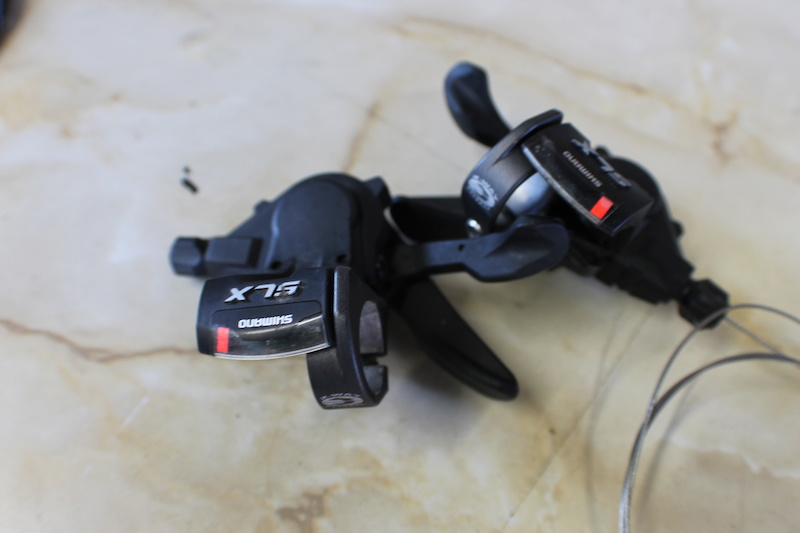 6 x downhill tyres - Maxxis wet screams spikes, high rollers, Michellin comp 32 - £100 for all 6!!!
Maxxis High Roller 26" x 2.7" Slow Reezey 40a downhill tyre
Generally good condition, mould hairs worn off. Please see picture for condition of tread.
Maxxis Wet Scream Tubeless Super Tacky 26 x 2.5"
Michelin Mud 3 26" x 2.2" spikes
Pair of mud spikes tyres in good usable condition. All spikes are intact but obviously had some use, plenty of life left in them, especially as they are mud spikes. Please see pictures for tread usage. One of each of the best mud spikes out there.
Maxxis Bling Bling 26" x 2.3" Super Tacky semi-slick
Very rare Maxxis Bling Bling tyre semi slick in super tacky. Generally good condition although you can see signs of wear on the square central knobs. Outer knobs look good. Please see the photos or come and see it if you are in anyway unsure on condition.
Michelin Comp 32 DH Downhill tyres like Maxxis – new – 26 x 2.8"
Michelin Comp 32 downhill tyres.I would estimate 80% tread left. These tyres are fantastic in most conditions but excel on big rocky courses. Have been sat in the shed for a couple of years and are surplus to requirements.
Will post via courier for £10. £100 for the lot.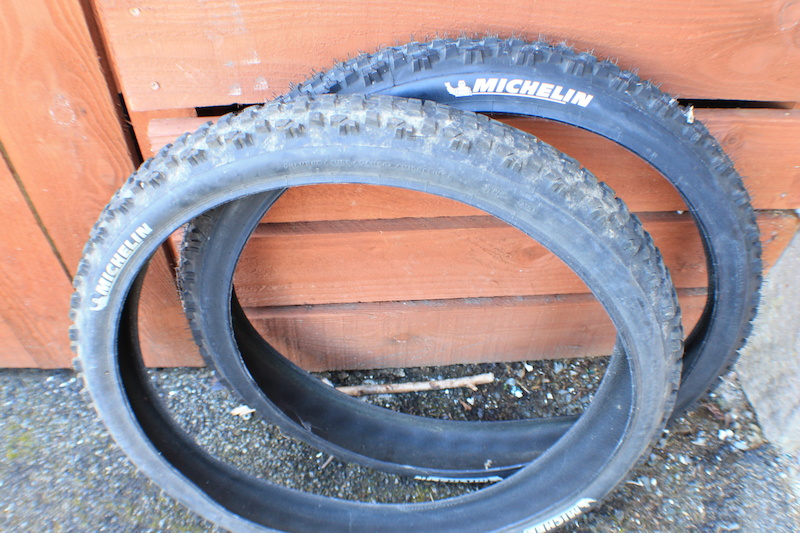 Shimano XT front shifter and Derailleur Direct fit 2013 - 3 Speed - Brand new
Brand new taken from new bike. Not needed, never used.
Mech is FD-M771 XT
Shifter has reach adjustment and comes with cable and some outer housings.
£40 for the pair