OK, I know it's been done to death, but I'm a firm believer that you can never have too much data and I find myself with a 29er HT (Kinesis FF29) and a 26" Full Suss (Giant Trance), so I thought I'd try my own test.
First, here are the runners: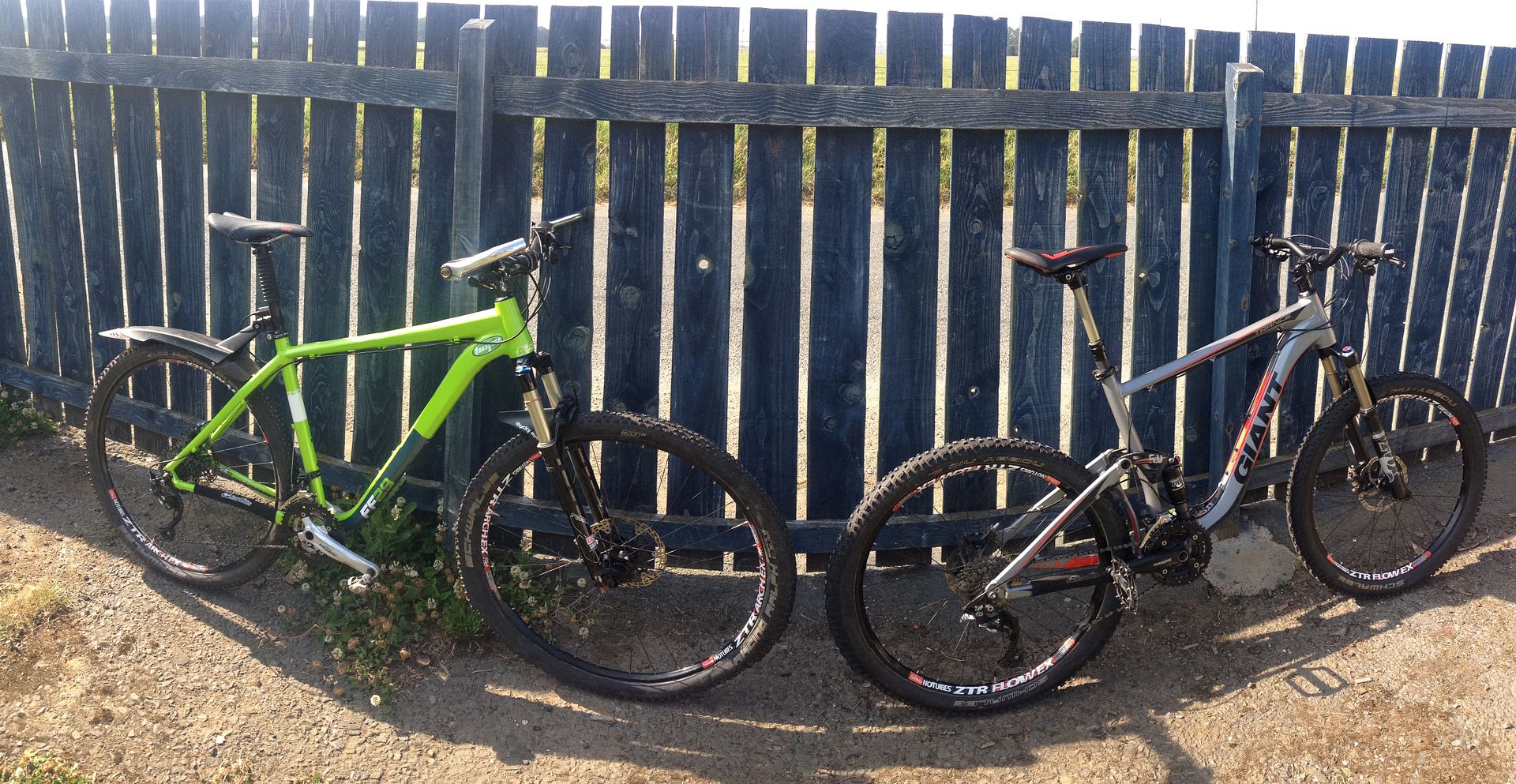 The loop was a 35 minute effort, taking in a nice sharp climb, some roots, a twisty bit in the woods and a descent with lots of loose rocks. Nothing too technical, but a fun little loop.
Overall it took 34:23 on the FF29 and 35:35 on the Trance. So a "whopping" 3.5% advantage for the 29er HT. Except it probably wasn't really that big. I rode the FF29 first and despite taking a ten minute break between the two loops I was probably a bit more tired second time round. Then we have the question of tyres. I actually did the loop a fair bit faster on the FF29 a month ago. Since then I've swapped the front tyre from a Racing Ralph to a Nobby Nic. So it looks as though the NIc is noticeably slower than the Ralph. The FF29 still has a Ralph on the rear but the Trance has a Nic.
So, in terms of time, I'd say that the 29er HT may be as much as 3.5% faster than the 26" Full Suss overall, but the difference is probably less than that and may be marginal.
But what about fun? That's a tricky one. I finished the loop on the FF29 with a big grin. I was actually tempted not to bother with the second run. But I did and that was fun too. I couldn't really say that one was any more fun than the other, just fun in different places. The Trance is more twitchy and more fun to throw about in the tight stuff. The FF29 is more stable, can carve wider turns faster and there are grins to be has there too.