I'm serious about the Satan/650b link, btw.
Some extensive research has revealed photographs of some famous 650b riders practicing their disgusting, evil, rituals:
'One Reich, one volk, one tyre size!'

Satan's little helper makes plans to convert all hire bikes to 27.5:

The first 650b bike off the production line is 'heiled' as a success: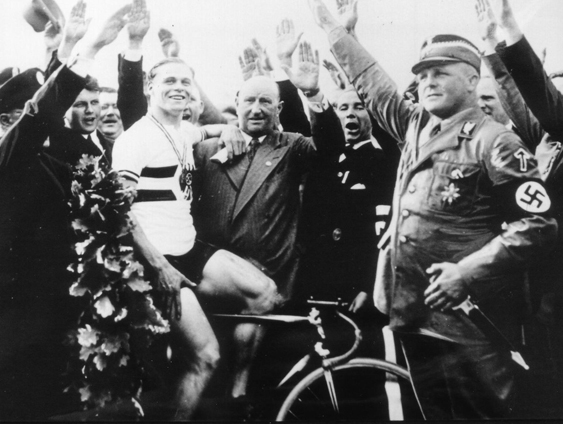 Tests show no correlation between larger wheelsize and larger IQ:

Vicky P tests the new 650b track bike - they make everything ugly:

The American Cycle Press Association Band express their delight at the new 'innovation':

Be afraid.
Be very afraid.