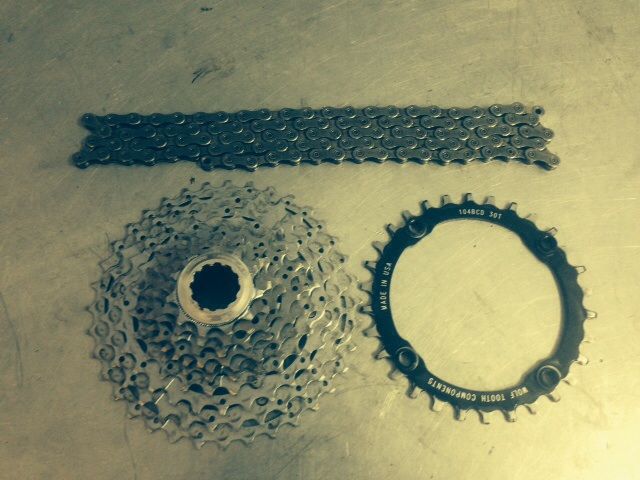 XT M771 11-36 cassette, Wolftooth 30t 104BCD narrow wide chainring, Shimano HG71 chain.
All have been used together since Christmas, cassette and cogs will run a part worn chain or the one included. Not sure how many links the chain has, lost count after about 100, has been run on a medium frame150mm travel 650b full susser.
Now moved on to 11speed so surplus to requirements, selling all three together, I'd rather not split.
£35 posted. email robinarnold69@hotmail.com. PayPal please