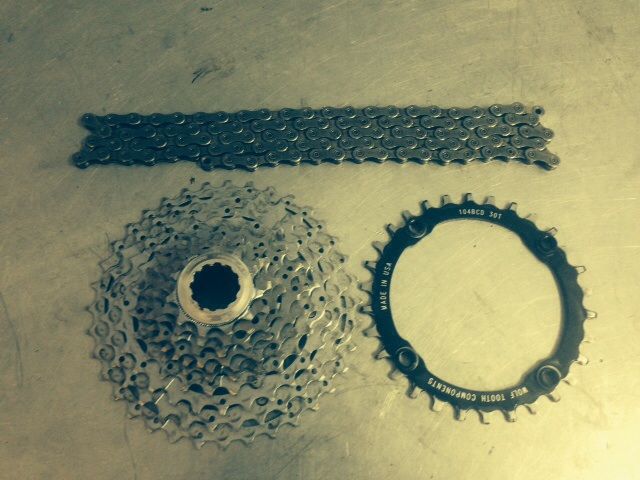 XT M771 11-36 cassette, Wolftooth 30t 104BCD narrow wide chainring, Shimano HG71 chain.
All have been used together since Christmas, but I left it too long to change the chain so the cog protests a bit if you try to run a new chain on it. Will run a part worn chain no problems and the chain included is fine for the minute anyway. Not sure how many links the chain has, lost count after about 100, has been run on a medium frame150mm travel 650b full susser.
Now moved on to 11speed so surplus to requirements, selling all three together, I'd rather not split.
£45 posted email robinarnold69@hotmail.com. PayPal please