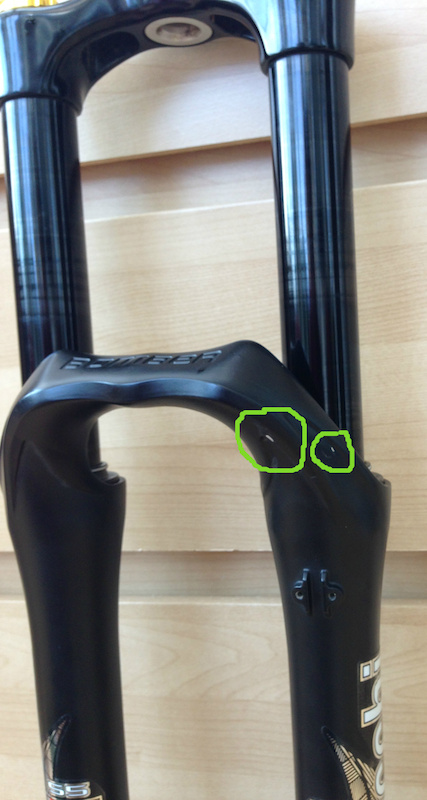 My lightly used 170mm forks from Marzocchi - CR version of the 55 so you get compression adjust and rebound. Look mint in black (rockshox thought so too as the copied them a year later!) These are in top condition, stanations are perfect with no scratches and the lowers are also very well looked after bar two smll scratches shown in the second pic (one a cable rub mark), barely worth mentioning really. Very plush and perfect on an Enduro setup - similar weight to lyriks/36s but without the service intervals!
Steerer is cut to 170mm with star nut installed.
Price is posted, payment by paypal please (fees included, please don't ask for payment by paypal gift). Will knock off a 20 quid if you want to collect from Aston Hill and pay cash.
Full specs below:
http://www.marzocchi.com/template/detailProdotti.asp?LN=UK&idC=1592&IdFolder=113&idMY=59618&IdOggetto=59710